Gigi Hadid Tommy Hilfiger Collection
12 Reasons Gigi Hadid's Tommy Hilfiger Collection Will Be Out-of-This-World Good
ADVERTISEMENT ( more slides)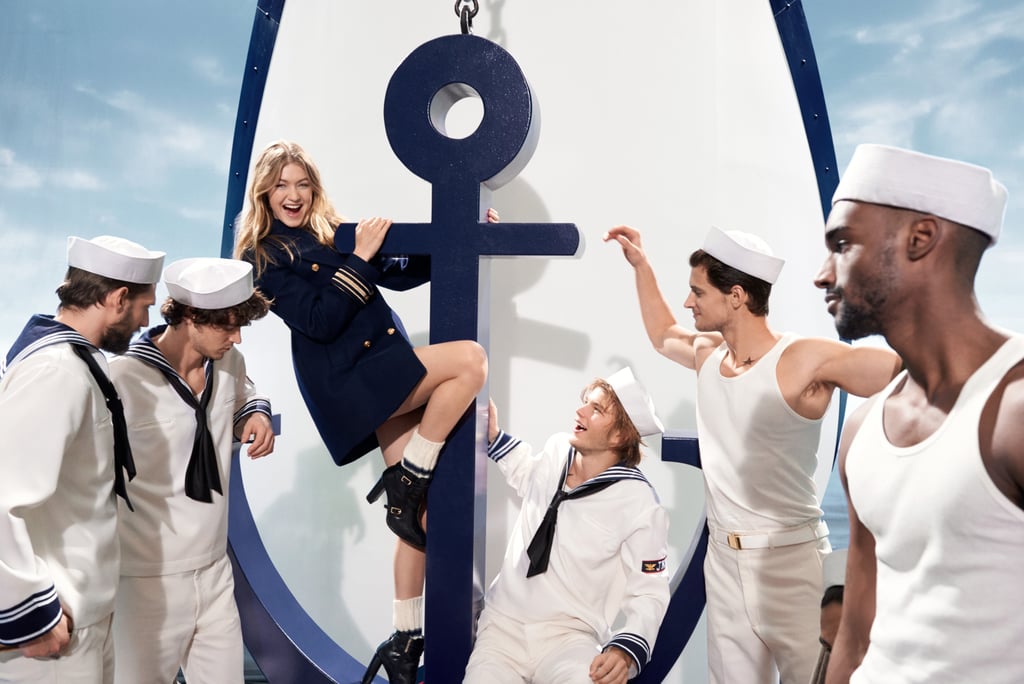 1
12 Reasons Gigi Hadid's Tommy Hilfiger Collection Will Be Out-of-This-World Good
It was only a matter of time before Gigi Hadid tried her hand at designing — she's already conquered the rest of the fashion world, right? But what we really respect is that the supermodel is creating a collection for a brand she truly loves: Tommy Hilfiger. Gigi wears pieces by the iconic American label both on the street and on the red carpet, and she was the leader of the pack at the Spring '16 show.
It's really no surprise, then, that she was also named the face of Tommy Hilfiger's newest fragrance, The Girl. Get this, the scent was inspired by Gigi's free-spirited personality! In some behind-the-scenes shots of the campaign, Gigi wears a sexy sailor coat and cap, ready to take charge of the ship. It doesn't hurt that her crew is full of good-looking guys, either.
While we'll wait to see what her full collaboration with Tommy looks like, the team has been using social media to show us what's up their sleeves. Scroll to see the standout details we've noticed so far and learn why Gigi is already killing it in her new role as an official "Tommy Girl."
— Additional reporting by Marina Liao