Regular exercise is great for building muscle and losing fat, but if you want to see real weight-loss results, what you eat matters. But dropping pounds isn't about depriving yourself — it's about choosing the right foods that satisfy without the calories. Revamping your diet is an important place to begin if you want to lose weight. For a clean start, add these 25 foods to your rotation.
Avocados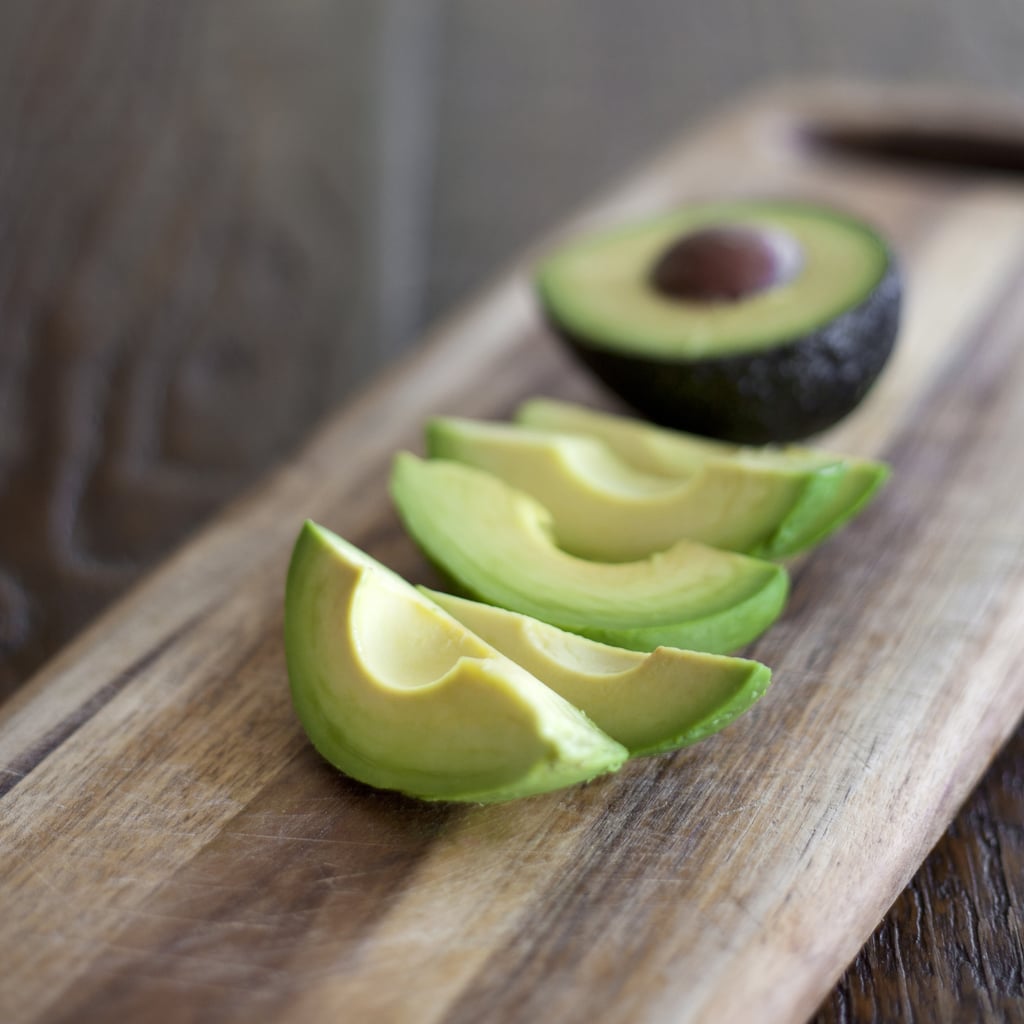 Fight fat with fat: avocados are high in monounsaturated fatty acids, which can help diminish belly fat. Throw some slices on your morning toast, or try one of these healthy avocado lunch recipes [3].
Related: 10 Foods That Help Detoxify the Body [4]
Hummus
Keep hummus in your fridge, and you'll never have to opt for an unhealthy snack again. You can smear the protein-packed condiment on raw veggies, serve it atop salad greens, or use it in place of mayo on a sandwich — saving tons of calories in the process. Buy a tub, or make your own with these creative hummus recipes [5].
Salsa
A simple, homemade salsa is full of fresh ingredients as well as flavor. You can add the condiment to salads or as a topping on lean meats like fish or chicken for a satisfying meal without high-calorie condiments.
Potatoes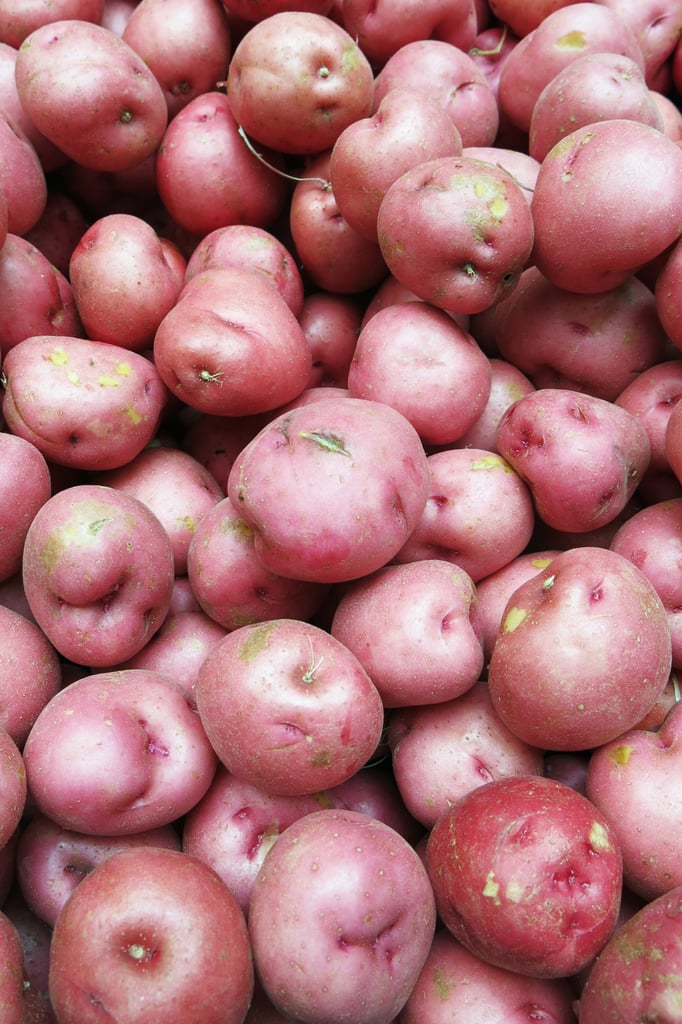 They may be full of carbs, but potatoes aren't the enemy. A 2008 study found that potatoes are the food that helped people feel the most satisfied [6]. The skin of a potato is full of fiber and the starch doesn't have a ton of calories, meaning potatoes can be part of your diet — just make sure you eat the skin and hold the melted butter, sour cream, and bacon bits!
Lean Meats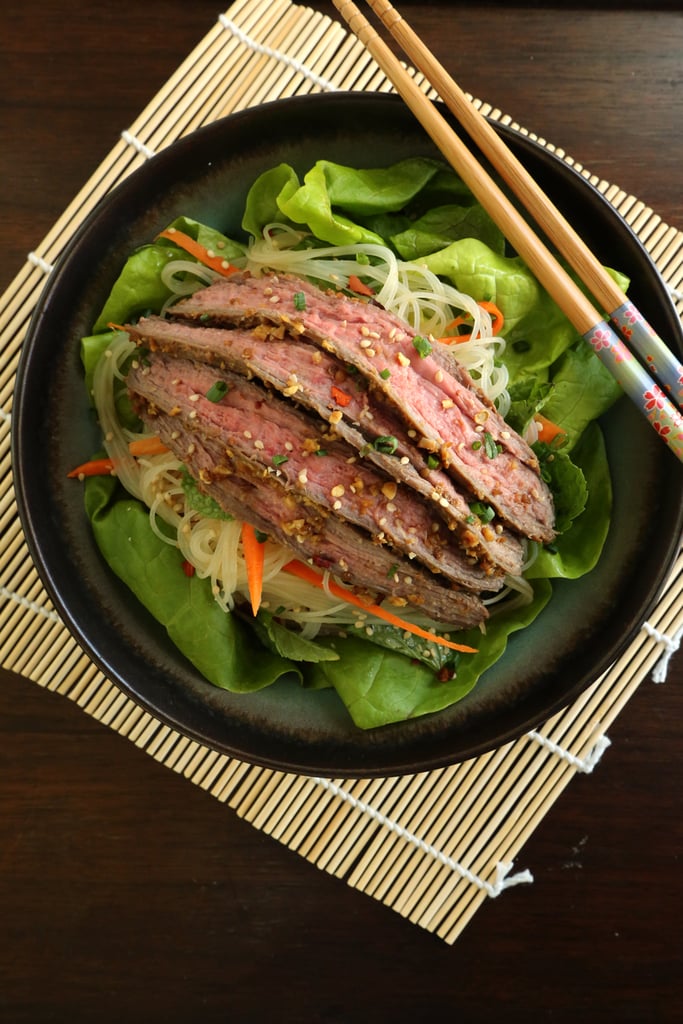 Meat is an excellent source of protein for building muscle and keeping you full, but going for fatty cuts and processed meats isn't so good for your waistline or your health. Instead, opt for the leanest cuts of meat [7] in order to keep your meals at a normal calorie count.
Related: 10 Cottage Cheese Recipes to Help Shrink Your Waistline [8]
Nuts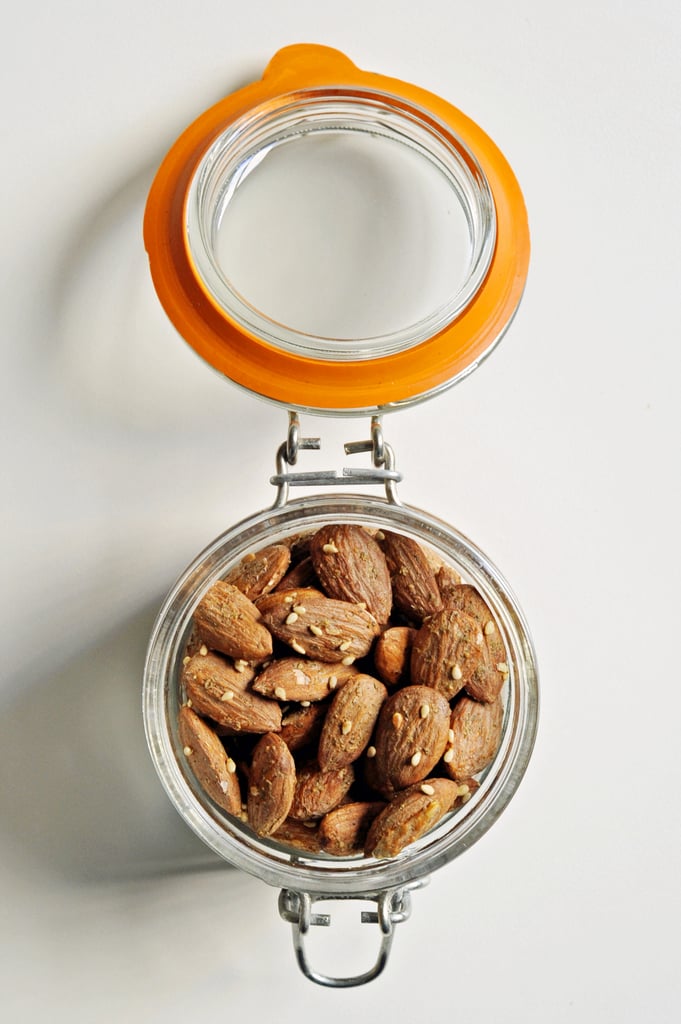 A 2011 study found that people who ate an ounce of nuts a day had higher levels of the feel-good hormone serotonin, which can act as an appetite suppressant [9]. Higher serotonin levels may also help diminish stress levels — a big help when it comes to the fight against belly fat.
Greek Yogurt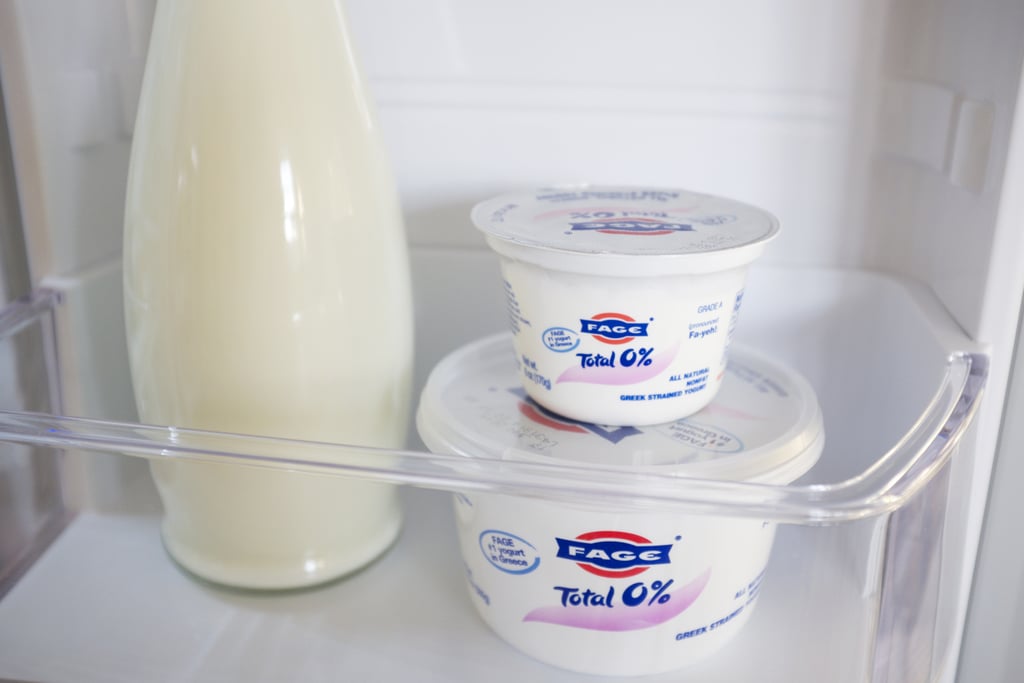 Studies have shown that people who eat dairy as part of a calorie-restricted diet lose more weight than those who don't. Greek yogurt is an excellent choice, since it's packed with protein and it's versatile; use it as a marinade, as a sour cream replacement, in baking, and more [10]!
Soup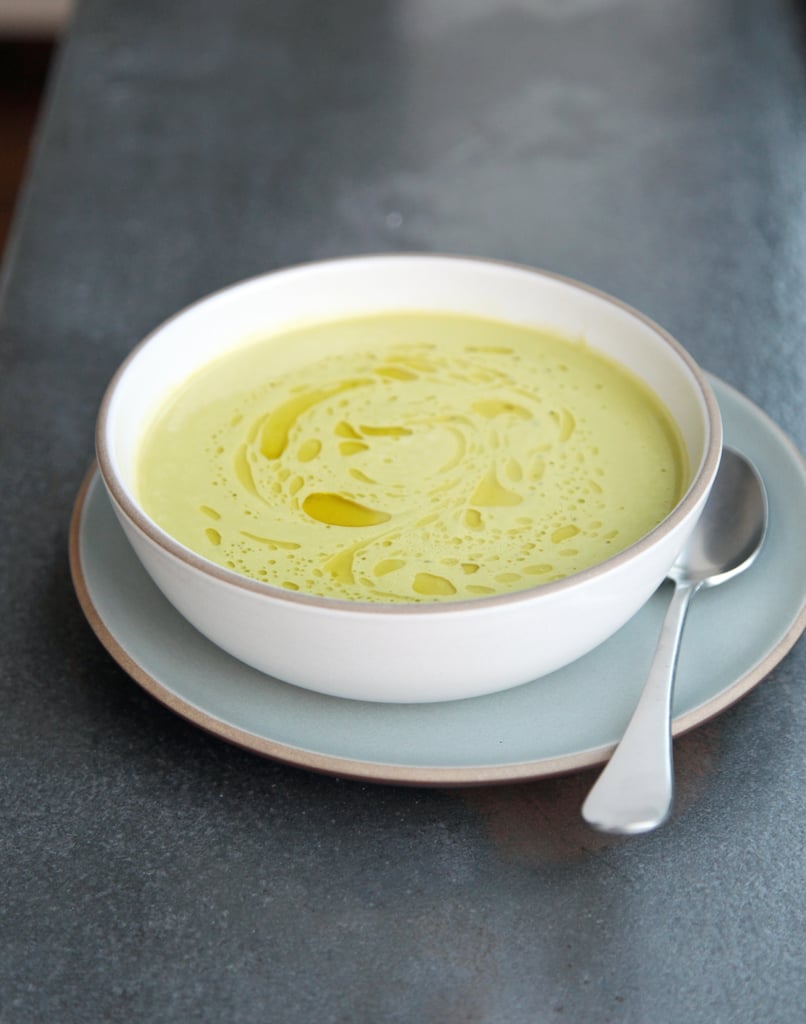 Broth-based soups are a healthy eater's best friend; they fill you up, are relatively convenient, and are low in calories. Look for a low-sodium, BPA-free can, or make a big pot of these healthy soups [11] to eat throughout the week.
Related: Experts Share the Perfect Snack For Weight Loss [12]
Chia Seeds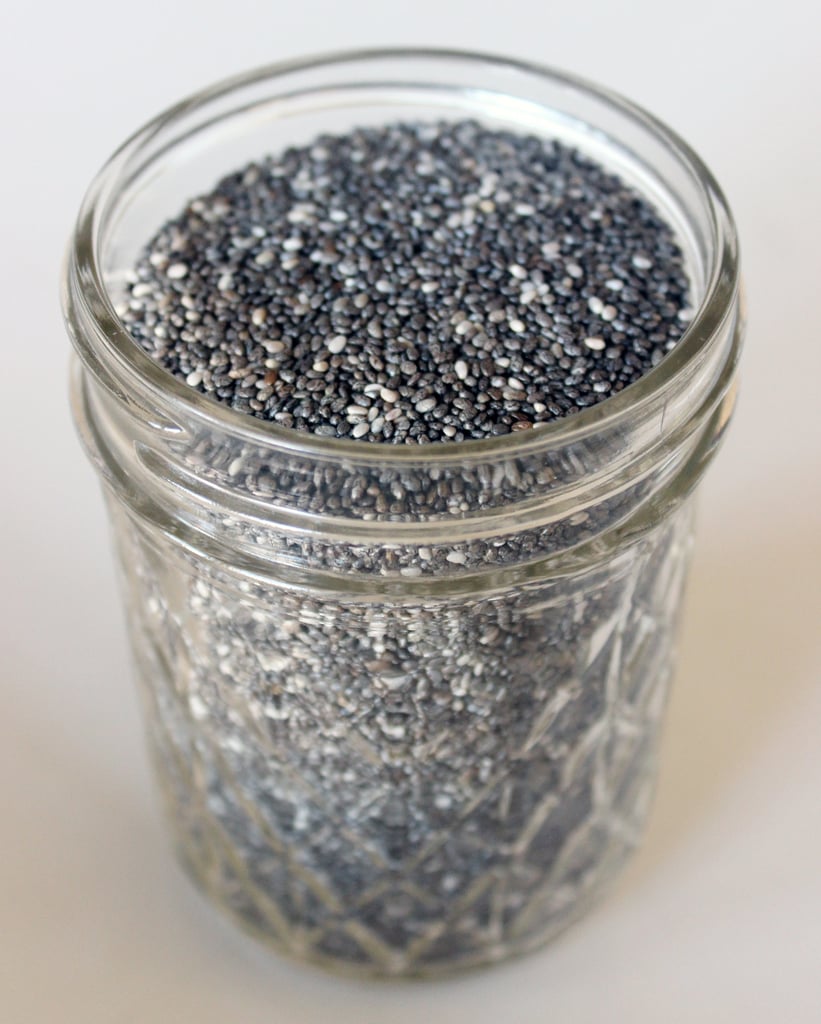 Fiber, protein, omega-3s — chia seeds have them all. Not only that, but they plump when added to liquid, which can make you feel more satisfied with smaller portions. Sprinkle chia seeds into your smoothies or on top of your oatmeal, or make an overnight chia pudding [13] to enjoy for breakfast.
Salmon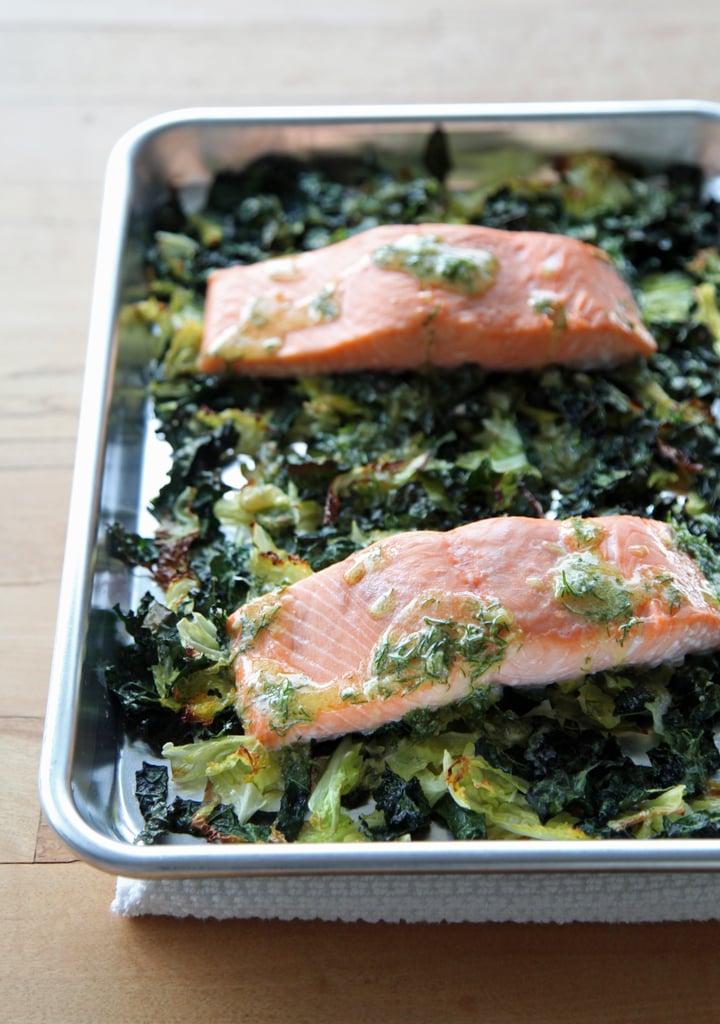 Fish like salmon are an excellent source of omega-3 fatty acids, which are great for a myriad of reasons, including lower blood pressure and a healthier heart. But omega-3s may also help reduce inflammation in your body [14], which can help you recover faster after a long workout to build more metabolism-boosting muscles in the long run. That and salmon's high protein content make it an excellent choice for a weight-loss-worthy dinner.
Beans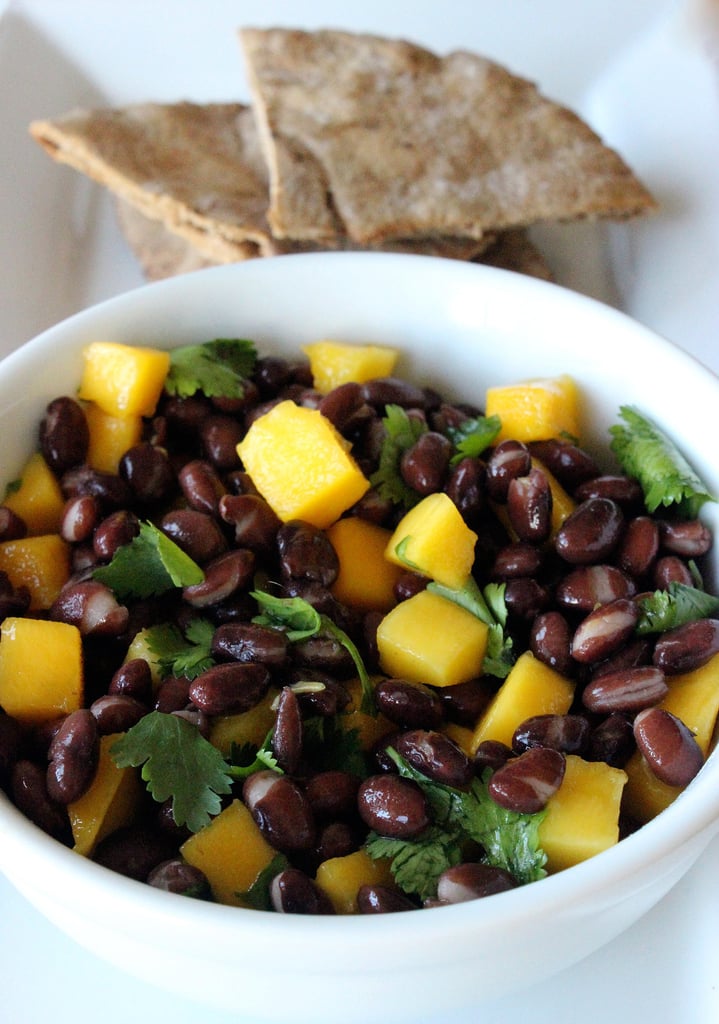 They keep well in your pantry and are a great protein source, so stock up on beans for a hearty, low-calorie meal that won't take too long to make. These healthy bean recipes [15] are a great place to start.
Related: The Best Low-Cal Snacks to Enjoy After the Gym [16]
Oatmeal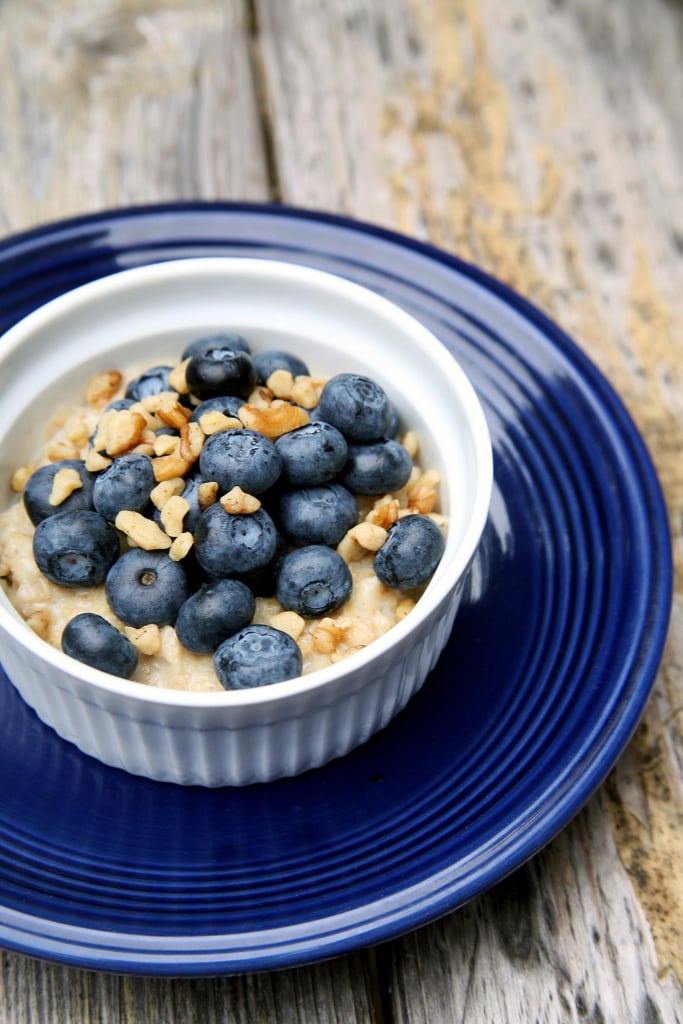 Swap your breakfast cereal for a bowl of oatmeal, and you just may see the pounds disappear. A recent study found that those who ate oatmeal instead of cereal consumed the same amount of calories but felt fuller longer and more satisfied [17], thanks to oatmeal's high fiber content.
Berries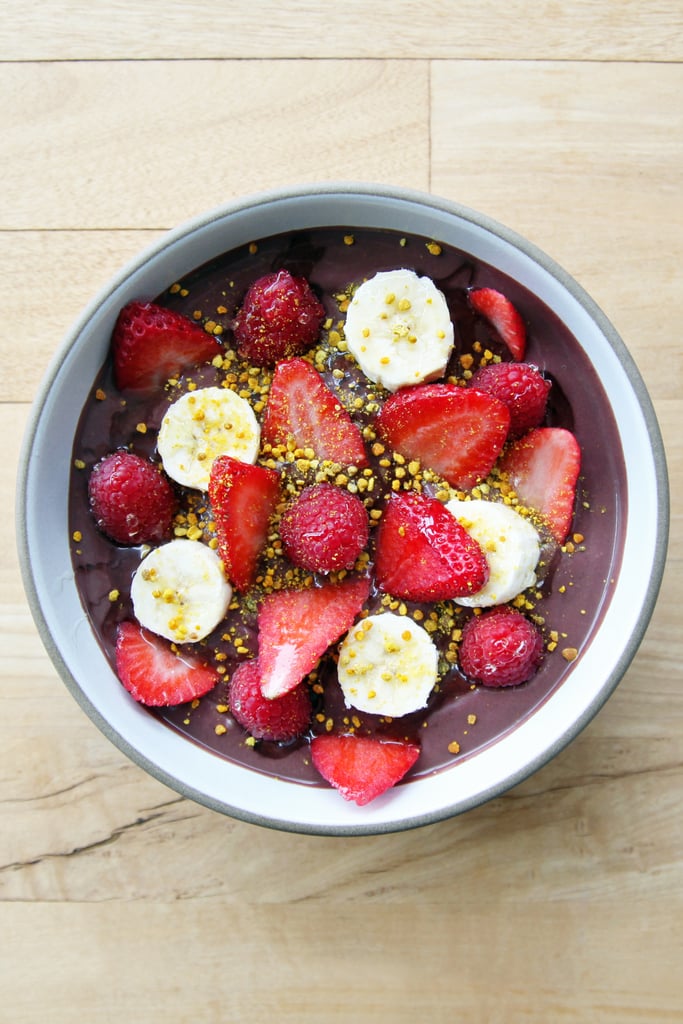 Studies have shown that the antioxidant anthocyanin, found in berries, can alter gene activity in fat cells, making it harder to gain weight [18]. Blueberries are especially high in this antioxidant (it's what makes them so blue!), so sprinkle them on everything this Summer.
Popcorn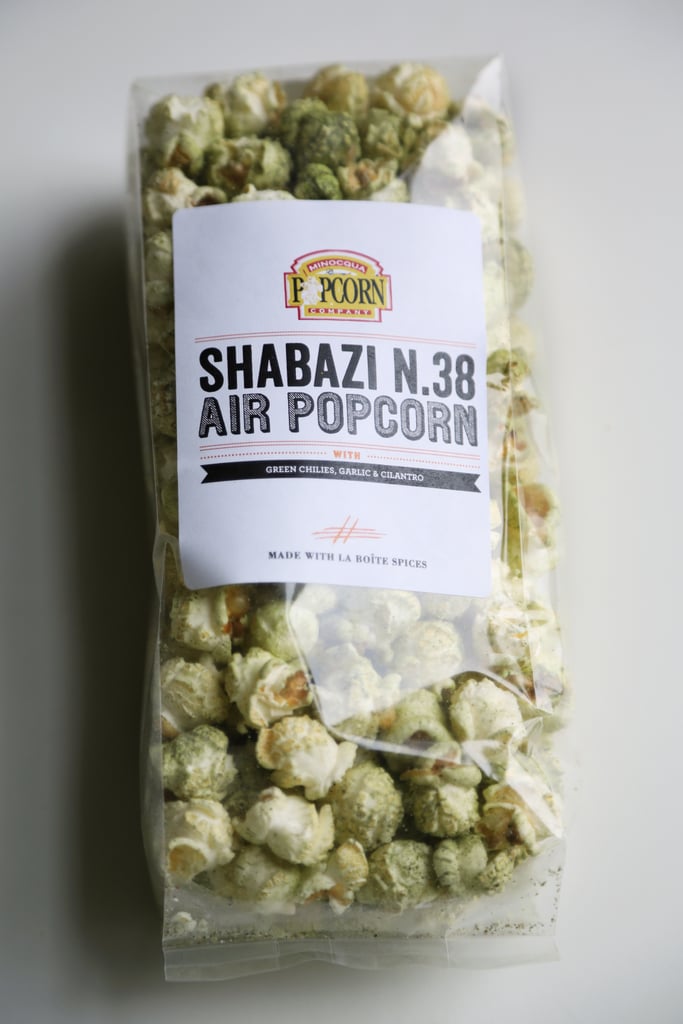 Chock-full of antioxidants and low in calories, popcorn makes a great substitute when you're craving salty, greasy chips. Skip the melted butter, and go for one of these healthy popcorn toppings [19] for a snack that's fewer than 150 calories.
Apples
Apples are one of the fruits that are highest in pectin, a soluble fiber that helps you feel full and satisfied. Eat an apple as a snack, and you may just feel like eating a little less when it comes time for your meal.
Sweet Potatoes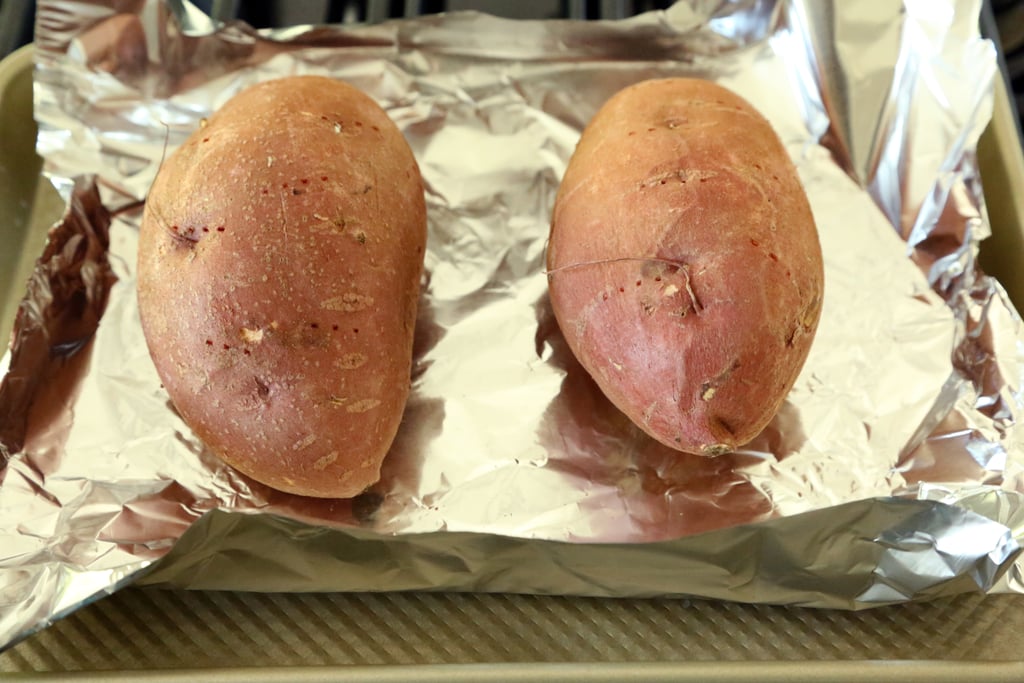 Sweet potatoes are high in fiber to keep you full and regulate blood sugar — which can help you kick cravings and lose pounds [20]. But instead of the deep-fried sweet potato fries, opt for something healthier, like this sweet potato black bean burrito [21].
Pears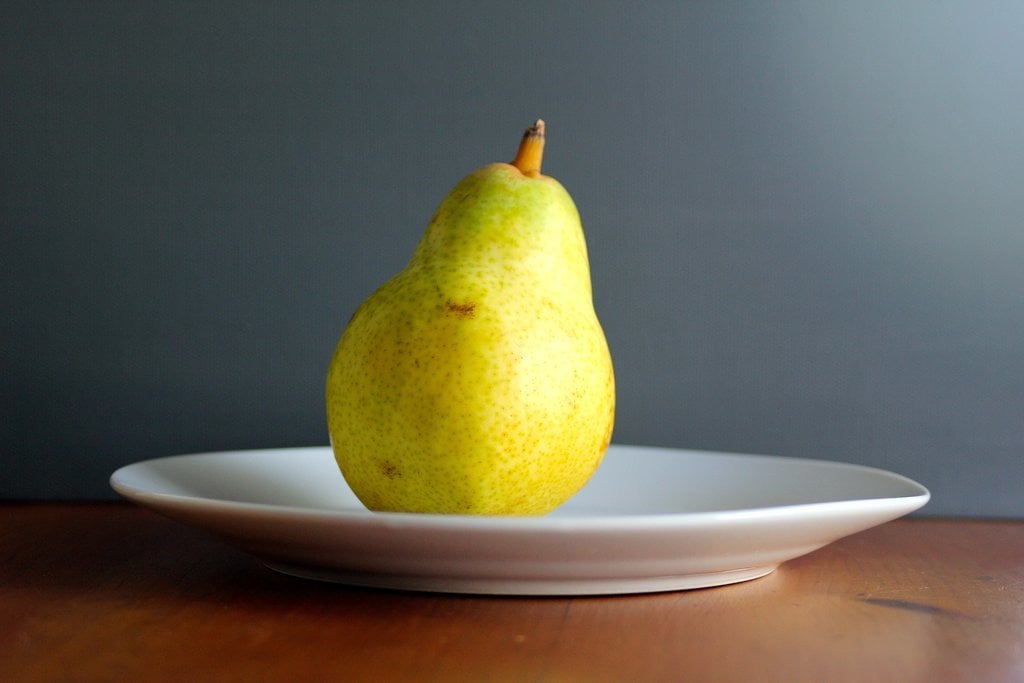 Like apples, pears are high in the fiber pectin, which has been shown to help suppress appetite. Grab a pear (skin on) when you're feeling peckish to curb your cravings for vending machine fare.
Peppers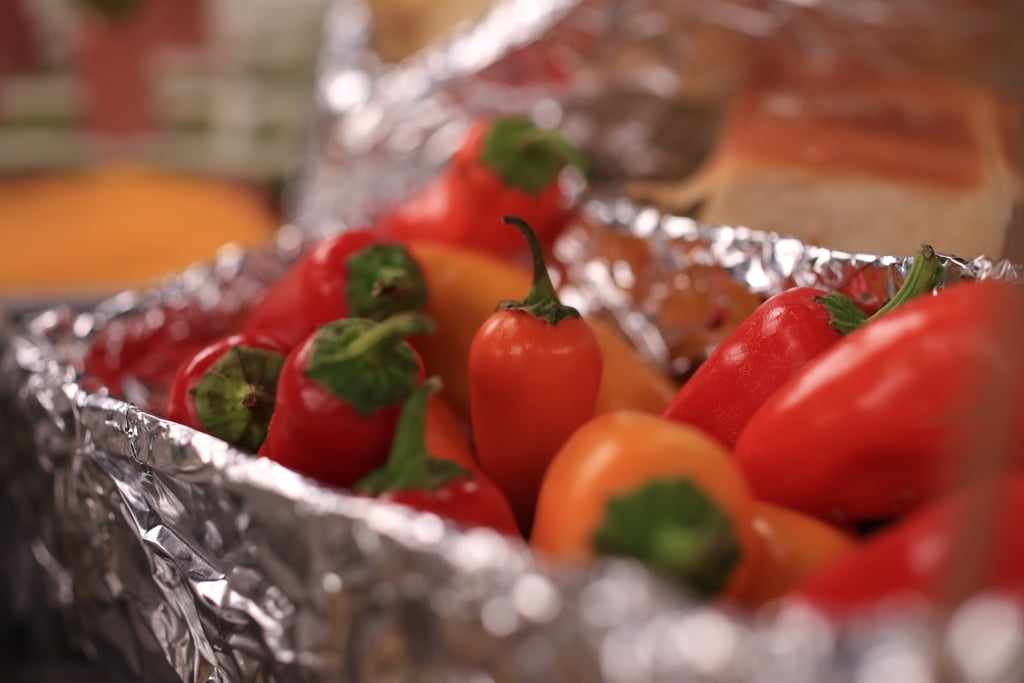 Capsaicin, the compound in peppers that gives them their spice, has been shown to have metabolism-boosting properties. Spice up your next meal by adding chili peppers, jalapeños, or anything else to give it a little kick.
Dark Chocolate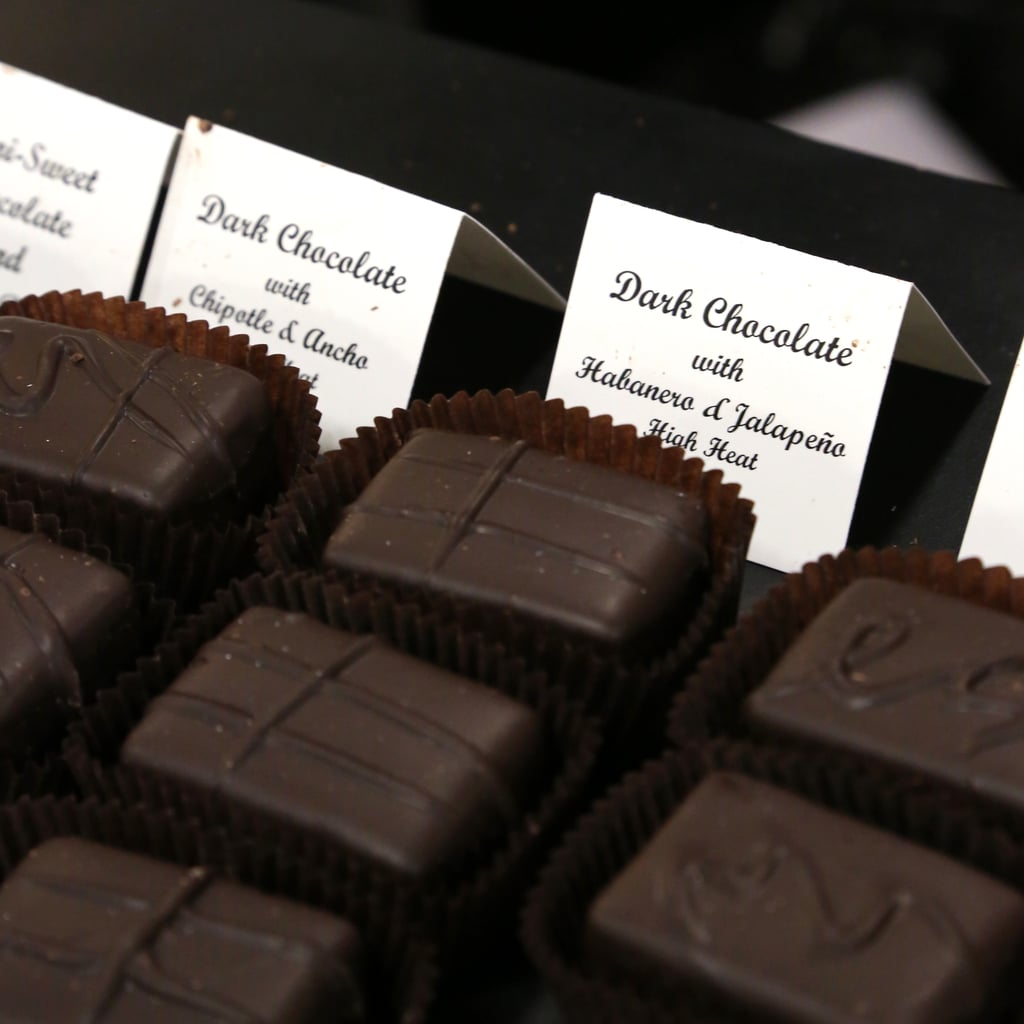 People who eat a small square of dark chocolate a day report feeling fewer cravings for dessert, so stock up on high-quality chocolate to help you just say no to those cookies in the kitchen.
Green Tea
Sipping green tea throughout the day is a great way to boost your metabolism and suppress your appetite while also hydrating you to keep your body in tip-top shape.
Quinoa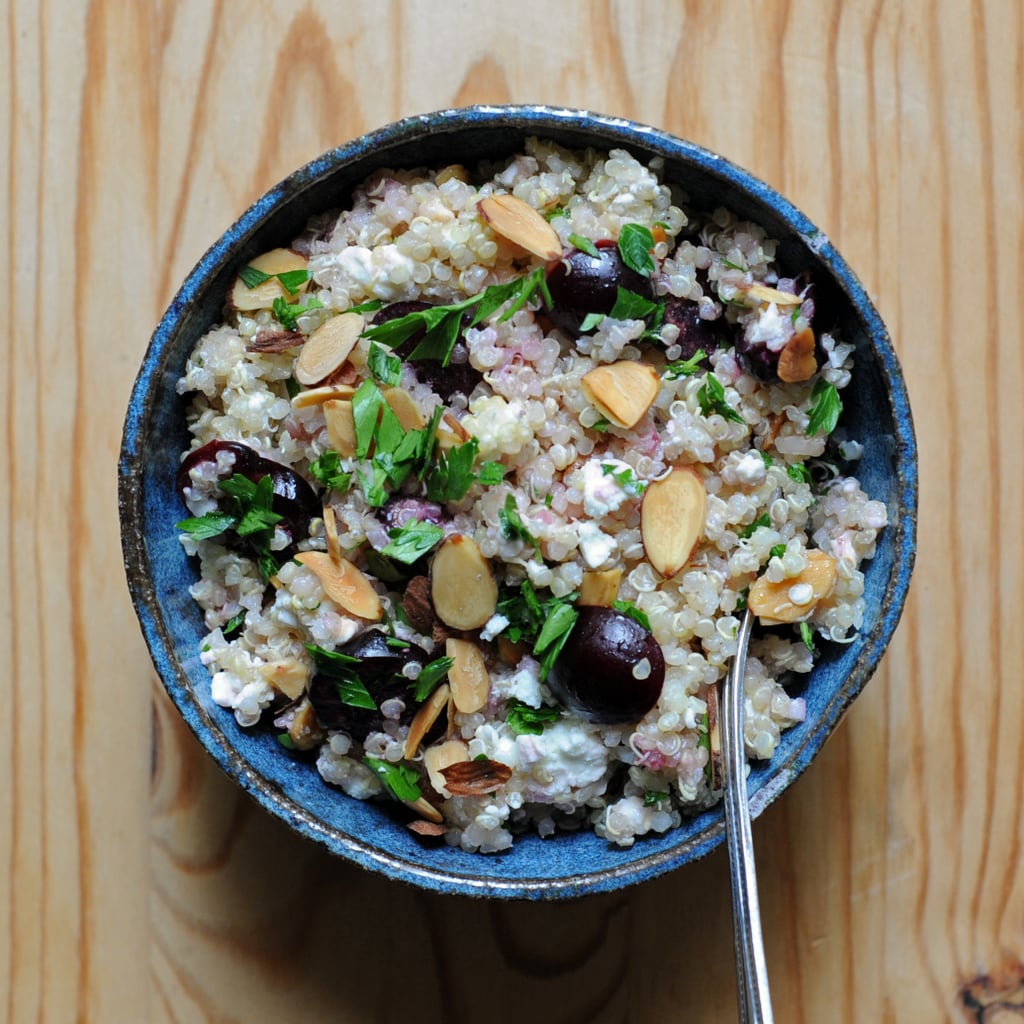 Quinoa is a superfood for a reason — the pseudograin is an excellent source of protein and fiber to help you feel satiated. Get creative with one of these quinoa recipes for breakfast, lunch, and dinner [22].
Eggs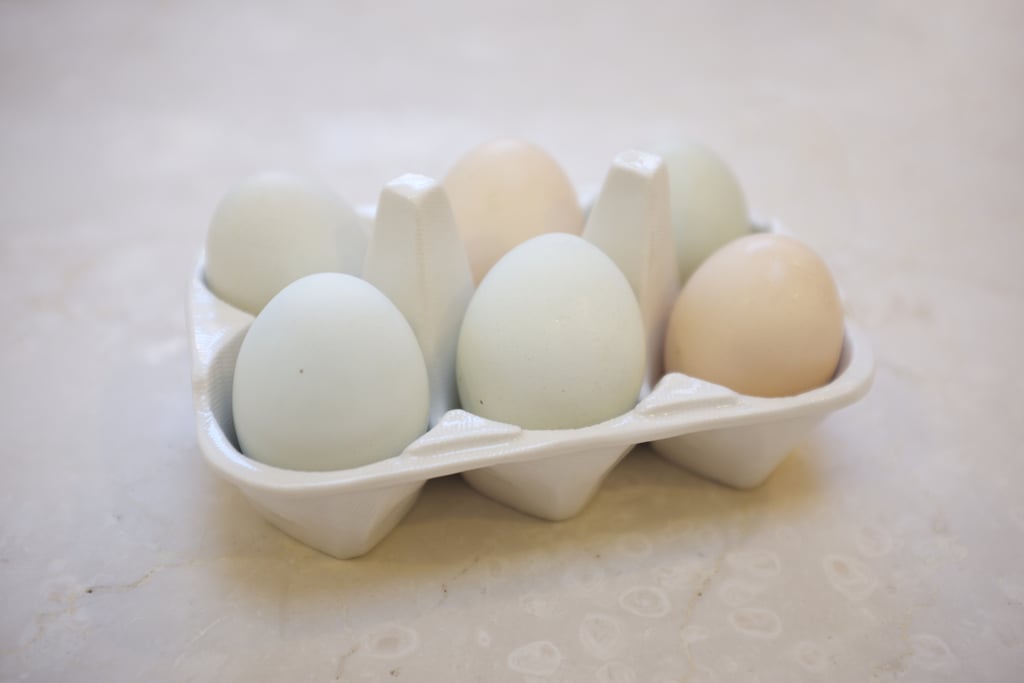 Go ahead, eat the whole egg — those yolks are full of nutrients [23]. In addition, eating eggs at breakfast (or anytime!) can add much-needed protein to your meal. The result? You feel fuller for longer.
Spaghetti Squash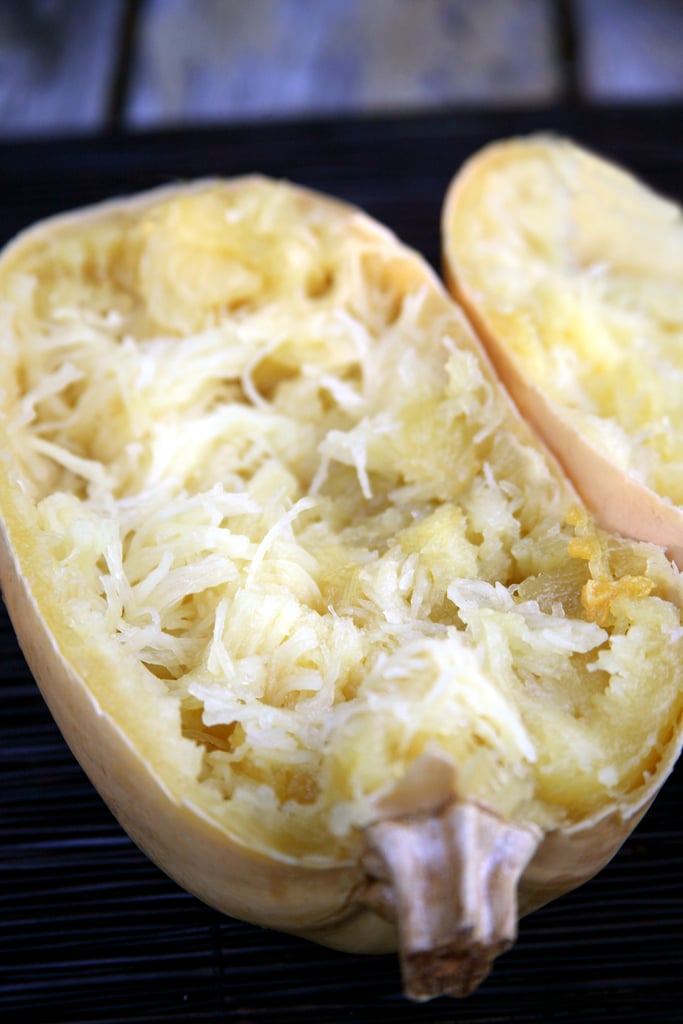 It's the low-carb dieter's secret gourd: scoop out the stringy flesh from a baked spaghetti squash, and enjoy a pasta dinner without the stuffed, bloated feeling. At only 42 calories per one-cup serving, you can feel like you're indulging, the healthy way. These spaghetti squash recipes [24] are great lightened-up comfort meals for any busy weekday.
Lentils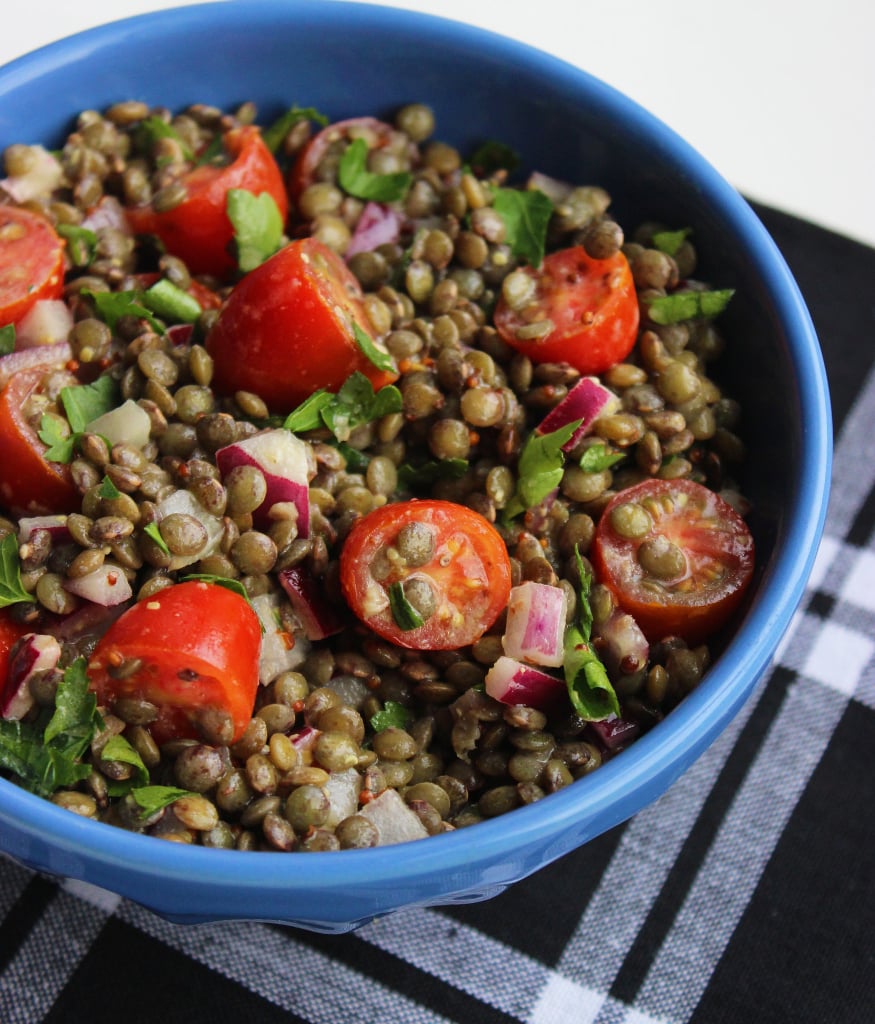 Besides being high in protein and fiber, lentils are also a great source of resistant starch, a type of carb that just might make you burn more fat [25] and lose weight faster. Try adding these lentil recipes [26] to your rotation.
Cinnamon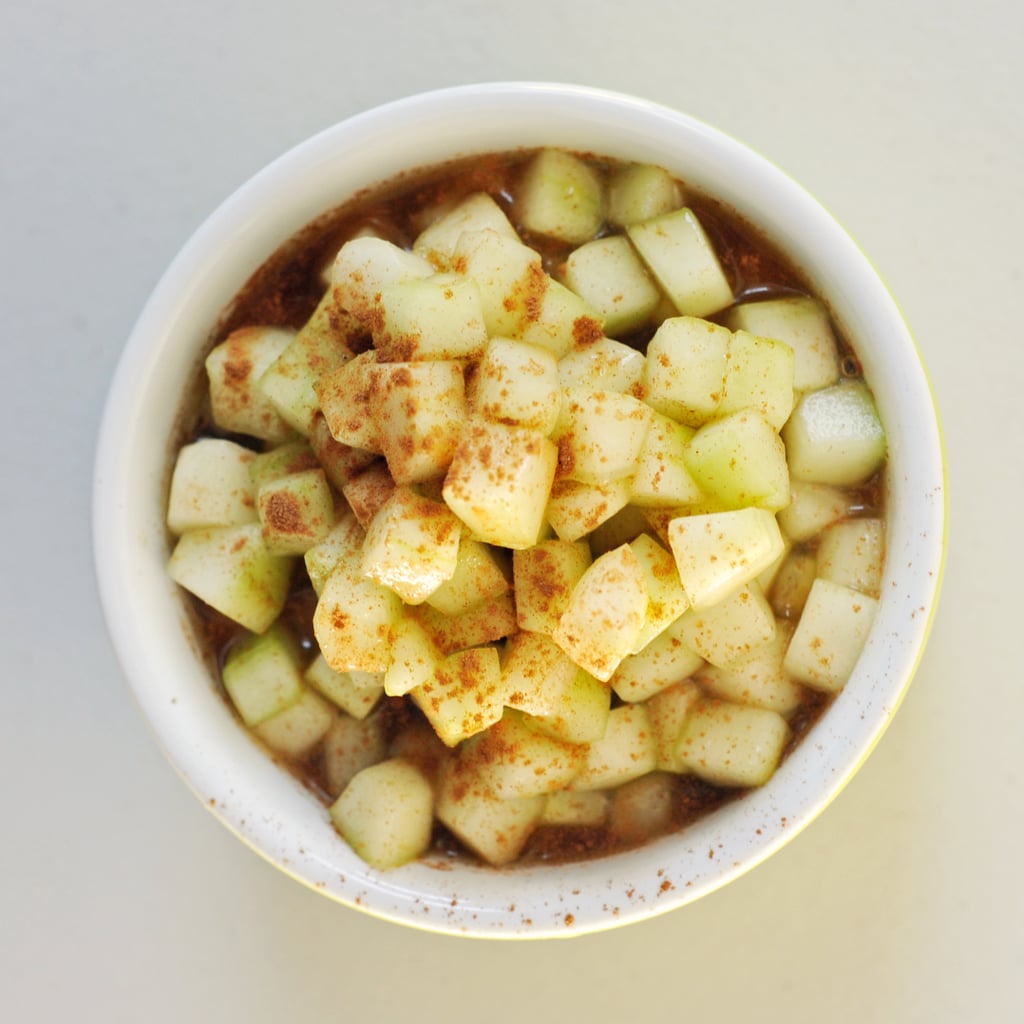 Even just a small amount of cinnamon has been shown to help regulate blood sugar levels, curb cravings, and boost metabolism, so sprinkle some in your morning coffee or smoothie for a little boost.