Healthy Stuffing Recipes
Twists on Tradition: Paleo, Gluten-Free, and Vegan Stuffings
Like us on Facebook
When Thanksgiving Day rolls around, are you the first in line for the stuffing? We're not saying there's anything wrong with your family's special recipe, but if it's made with white bread and butter, it's not exactly the healthiest. Here are some alternatives that are equally tasty, but with a healthier twist.
Vegan: Cranberry-Pear Wild Rice Stuffing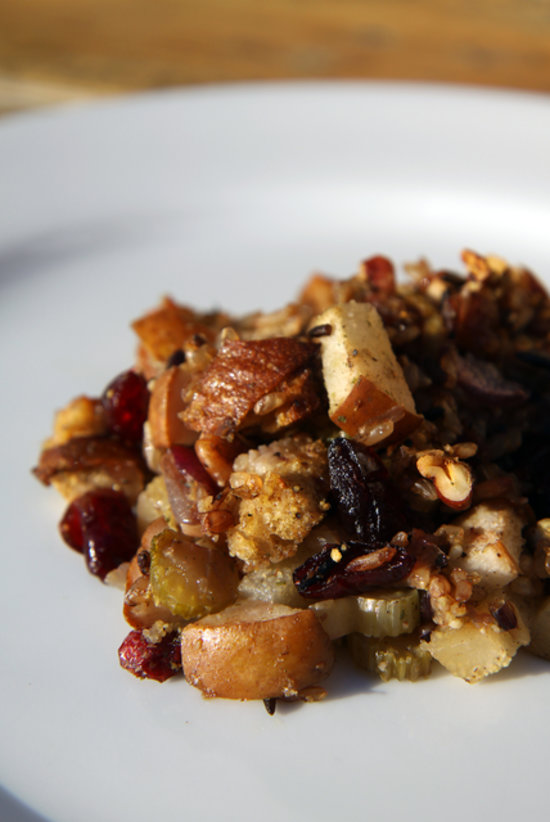 Like traditional stuffing, this vegan version is made with whole grain bread and wild rice. It's also flavored with a sweet hint of pears, red onions, apple cider, and dried cranberries. All that for 178 calories a serving and more than four grams of fiber.
Paleo, Gluten-Free: Sausage, Apple, and Butternut Squash Stuffing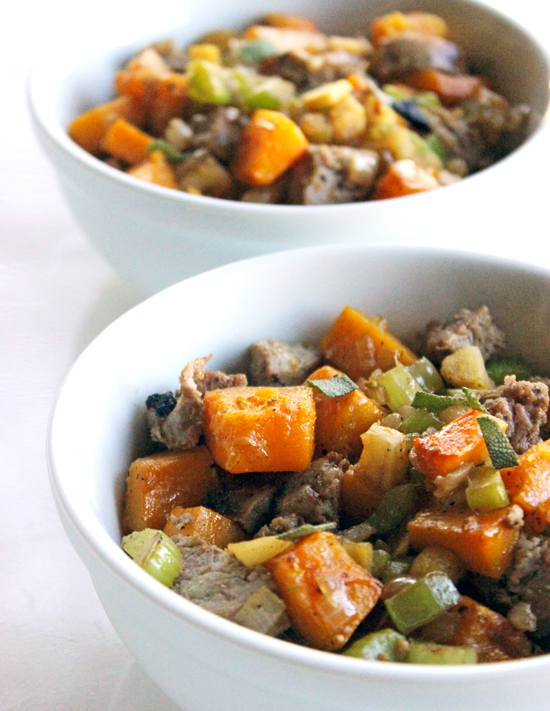 Forget the bread and cook up this Paleo-inspired stuffing made with sausage, apple, and butternut squash. At 179 calories per serving, this stuffing will make you feel good about going back for seconds.
Gluten-Free, Vegan: Zucchini, Squash, and Mint Quinoa Stuffing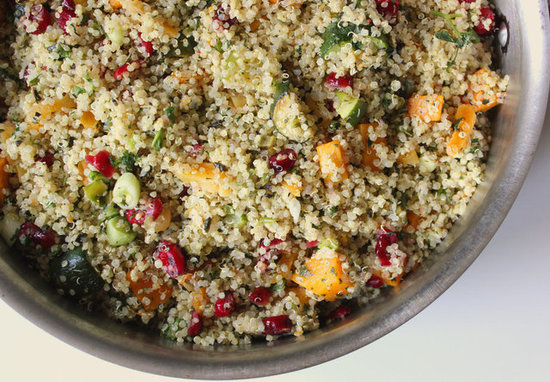 Another gluten-free alternative, this nontraditional stuffing is made with fluffy quinoa with the Fall flavors of zucchini, butternut squash, and dried cranberries. It's 221 calories a serving and offers almost seven grams of protein.
Gluten-Free: Southern-Style Corn Bread Stuffing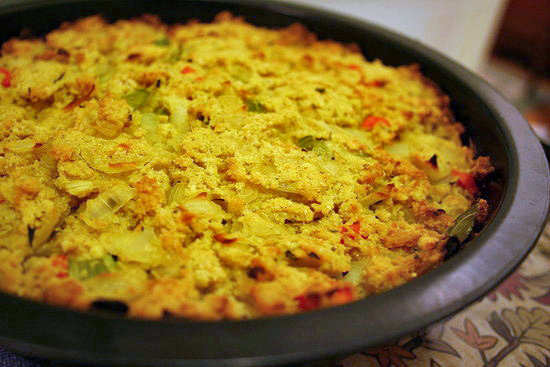 For a little taste of the South, make this gluten-free corn bread dressing. It's spiced with cumin and cayenne pepper and can also be made vegan with a few simple substitutions. If you aren't gluten-free, you can easily make this recipe using a regular corn bread mix. You'll love that it's just 189 calories per savory serving.