How to Stay Energized in the Afternoon
How to Combat That Afternoon Slump
Sometimes, you just can't beat that afternoon slump. Sitting at a desk all day can leave you feeling the opposite of energetic, especially around those postlunch hours when our bodies expend more energy digesting or we crash from the effects of our morning cup of coffee — and when that happens, don't think you can always rely on energy drinks. Besides their long list of unpronounceable ingredients, a new study has found that energy drinks contain high levels of citric acid, which can cause major tooth enamel erosion.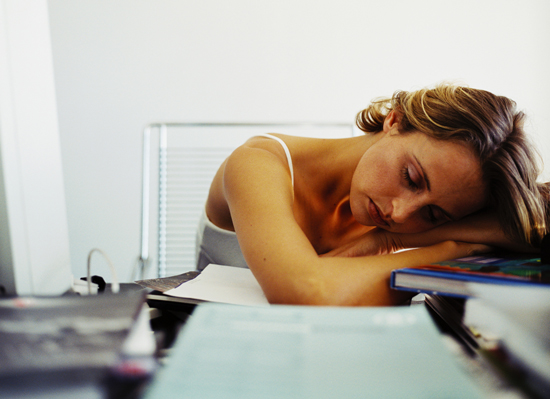 Luckily, even without the energy drinks you don't have to spend your nine-to-five dreading the inevitable urge to nap. Here are some ways for combating that afternoon slump.
Exercise in the morning. A good day begins with a good start. Exercising in the morning is beneficial for many reasons: you don't have to worry about scheduling a time later, and it's nice to be able to check something off your list before the day really begins. A morning sweat session is also good for keeping your energy levels up throughout the day, so if you find yourself hitting a wall in the afternoon, try moving your workout session to before work and see how you feel.
Take an afternoon walk. If you find yourself spending more time dozing and daydreaming than working in the afternoon, take a 10-minute break to rev up your body. Just walking around the office, chatting with co-workers, or taking a break to enjoy the sunshine outside can be all you need to give your body a recharge.
Still tired? Read on for more tips that'll keep you from taking a nap at your desk!