Low-Carb Mashed Potatoes Recipe
Healthy Thanksgiving: Low(er)-Carb Mashed Potatoes
Like us on Facebook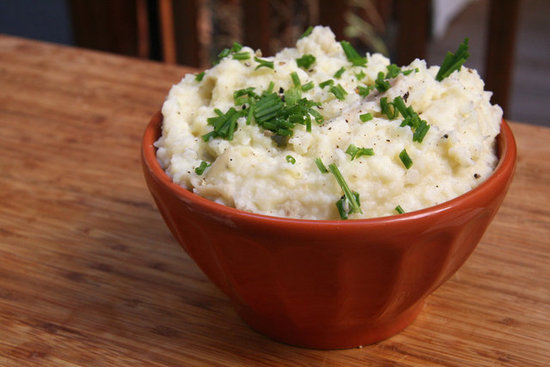 Mashed potatoes are a Thanksgiving staple, but they're also notorious for being high in both calories and fat — and not the good kind, either. It's butter, cream, and more butter that traditionally give the dish its richness, but these ingredients are hardly necessary. With a few simple swaps — and a secret ingredient — this lightened-up recipe will save on calories, fat, and yes, even carb counts.
Learn how to make this healthy version of mashed potatoes after the break!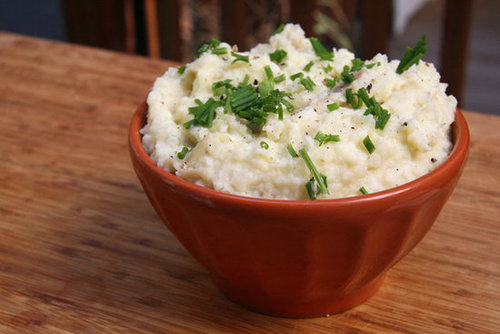 From Michele Foley, FitSugar
Low-Carb Mashed Potatoes
Notes
Yukon gold potatoes are naturally creamy and sweet, and the skins taste like butter. If you can't find yukon potatoes, substitute with yellow finns.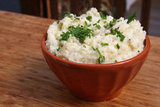 Ingredients
8 yukon gold potatoes, peel left on, cut into 1-inch pieces (about 3 cups)
4 large cloves garlic, peeled and quartered
3/4 large head cauliflower, separated into florets (about 3 cups)
1 1/2 tablespoons butter
1/2 cup chicken (or veggie) broth
1/3 cup nonfat Greek yogurt
Salt and pepper, to taste
For the garnish:
Fresh chives, chopped
Directions
Add potatoes and garlic to a large pot of boiling water, cook for about 10 minutes. Then add cauliflower; cook for an additional 7-10 minutes or until both the potatoes and cauliflower are tender.
Remove from heat, drain the contents of the pot and transfer mixture to a large bowl. Add butter, broth, yogurt, salt and pepper. Using a hand mixer, whip to desired consistency.
Garnish with fresh chives and serve.
Makes 8 servings.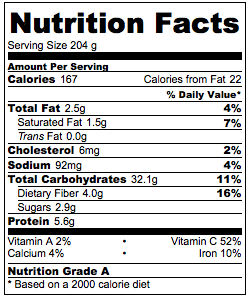 Information
Category

Side Dishes, Potato