It's a rivalry that has existed for decades: which coast (West or East) has culinary supremacy? Californians swear by In-N-Out, while New Yorkers will do anything for their Shake Shack. So which coast is the real food king? Decide for yourself!
Sources: Instagram users chris.tinuh [1], sasqvatch [2], kristendayon [3], and travelergourmet [4]
In-N-Out Burger vs. Shake Shack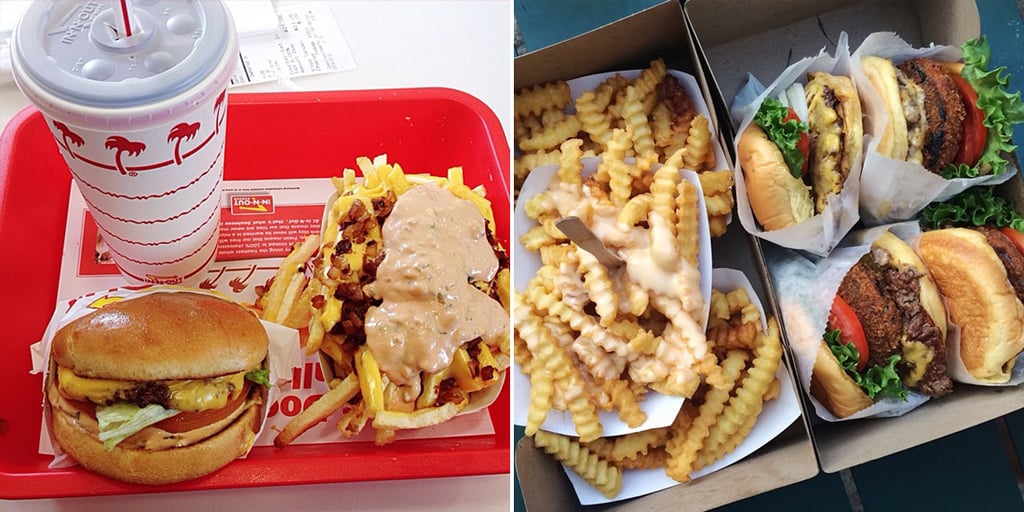 The classic coastal food debate is a battle of the burgers — California chain In-N-Out's devoted customers swear that it trumps New York's Shake Shack. How do you weigh in on the argument?
Sources: Instagram users chris.tinuh [5] and sasqvatch [6]
Kara's Cupcakes vs. Georgetown Cupcake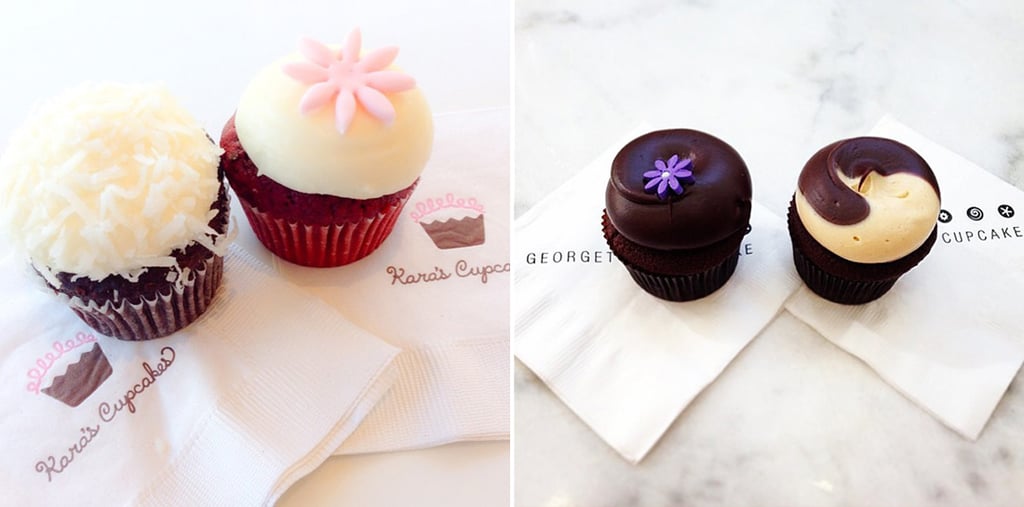 Each made famous in specific regions of their respective coasts, both of these cupcakeries churn out drool-worthy treats. Kara's Cupcakes, which is popular in California's Bay Area and Napa Valley, offers treats such as a banana cupcake filled with a caramel core and topped with cream cheese frosting. Washington DC's Georgetown Cupcake creates seasonal cakes made with ingredients like edible flowers and exotic fruits. Which coast rules the specialty cupcake game?
Sources: Instagram users kristendayon [7] and travelergourmet [8]
Jack in the Box vs. Whitecastle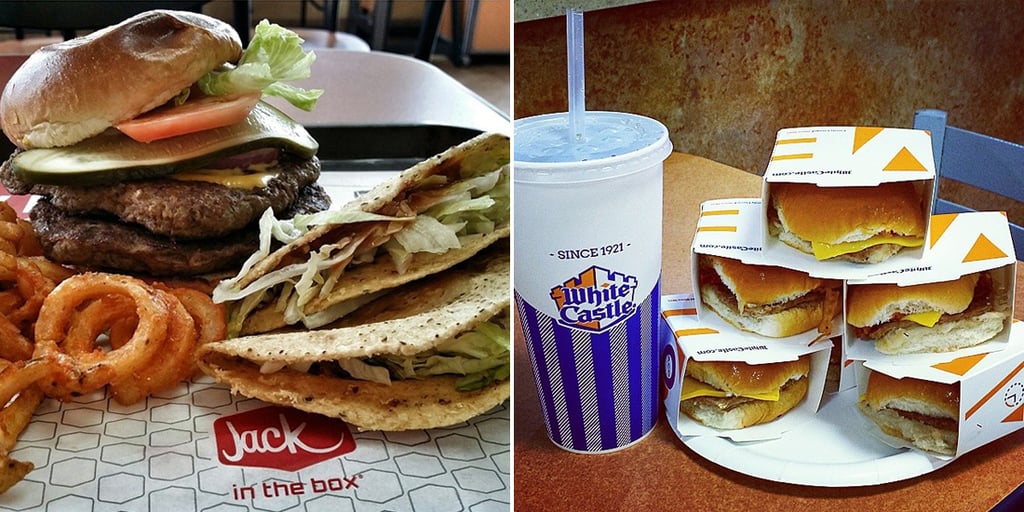 Many West Coast residents are shocked to find out that Jack in the Box only serves 21 states. The cheap, delicious junk food seems too good to keep off the other coast! However, Whitecastle fans feel the same way about their beloved burger joint. Who is the top?
Sources: Instagram users the.ss [9] and twiiggytm [10]
Dutch Bros. vs. Dunkin' Donuts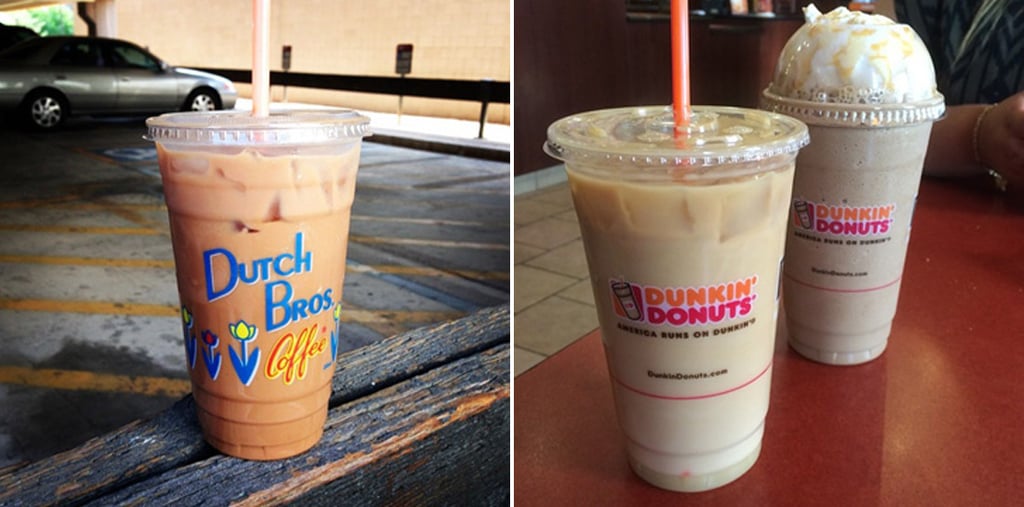 The sweet coffee concoctions offered by Dutch Bros. and Dunkin' Donuts have inspired two diehard, rival fan bases. West Coast coffee-lovers will wait in their cars for 30 minutes every day to grab an espresso-loaded "ER-911" or an "Annihilator," while Dunkin' devotees crave the flavor of the chain's coffee so much that it sells out at grocery stores. Which coffee brand has your vote?
Sources: Instagram users kgrennier11 [11] and hellokittydiva [12]
Carrows vs. Cracker Barrel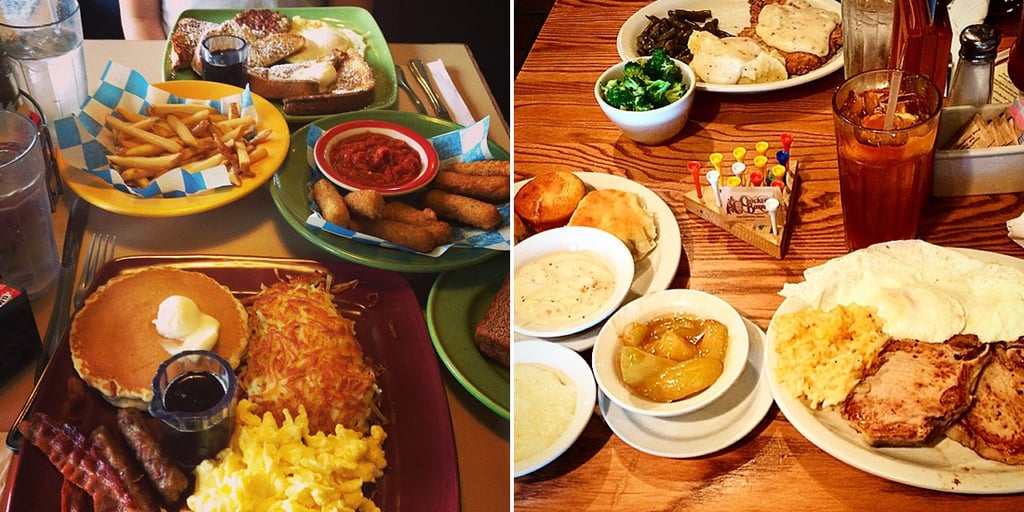 While Carrows can't boast a country store like its East Coast rival, Cracker Barrel, the chain still slings delicious food in a family setting. Which do you prefer?
Sources: Instagram users jjchango3 [13] and el_don_p [14]
Roscoe's Chicken & Waffles vs. Waffle House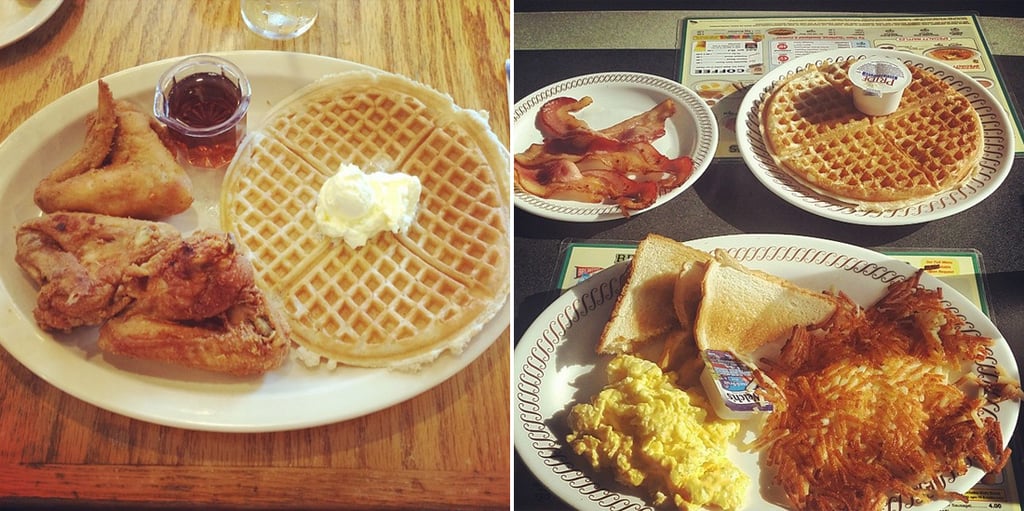 You can't throw a stone in the Southeast without hitting two Waffle House restaurants. The chain has a loyal customer base and offers delicious breakfast all day. California waffle joint Roscoe's Chicken & Waffles boasts a similar following and menu. Which coast does it better?
Sources: Instagram users missjacky23 [15] and magnoliablack [16]
Rubio's vs. Taco John's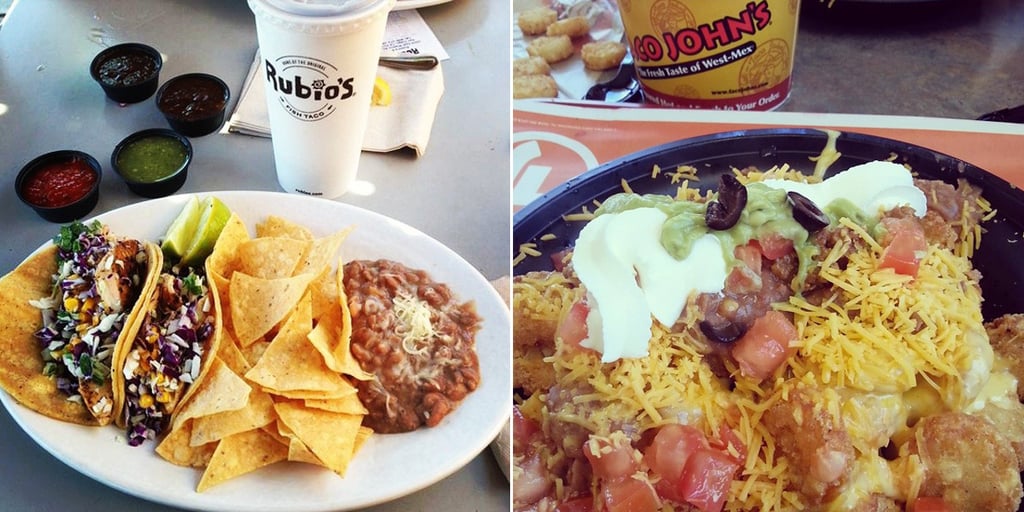 Californians have high expectations when it comes to fish tacos, which explains Rubio's locations across the West Coast. However, can a scrumptious taco be beat by a Hot Cheetos burrito? Taco John's has solidified its position as a beloved Mexican food joint by crafting dishes with this spicy snack, drawing in Cheetos-lovers from all over the Midwest and East Coast. Who wins this battle?
Sources: Instagram users opalpin [17] and lindseypsummers [18]
The Habit Burger vs. Bojangles' Famous Chicken 'n Biscuits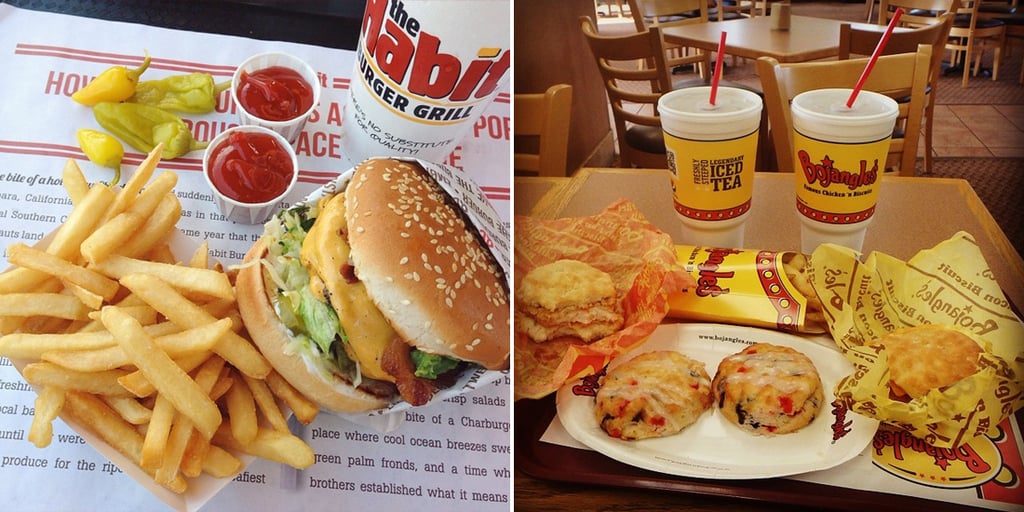 Both of these restaurants offer inexpensive comfort foods. On the West Coast, The Habit Burger serves up a variety of burgers, sweet shakes, and yummy fries. The East Coast's Bojangles' offers Southern fried chicken and a huge selection of sides (mashed potatoes, green beans, and macaroni). Who does it better?
Sources: Instagram users franciskenneth [19] and crazydaisydukes [20]
Del Taco vs. Cook-Out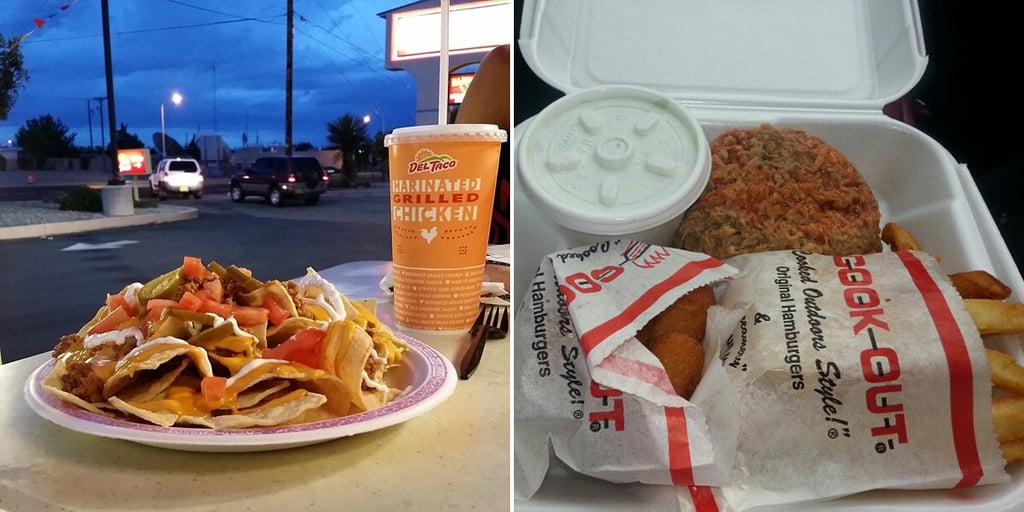 In the battle of comfort food, who wins? Del Taco, a West Coast fast-food chain, would argue for Mexican food. However, many Carolinians and Virginians would argue for Cook-Out, a fried-food powerhouse on the East Coast. How do you weigh in?
Sources: Instagram users 505living [21] and big_jab [22]
Sprinkles Cupcakes vs. Magnolia Bakery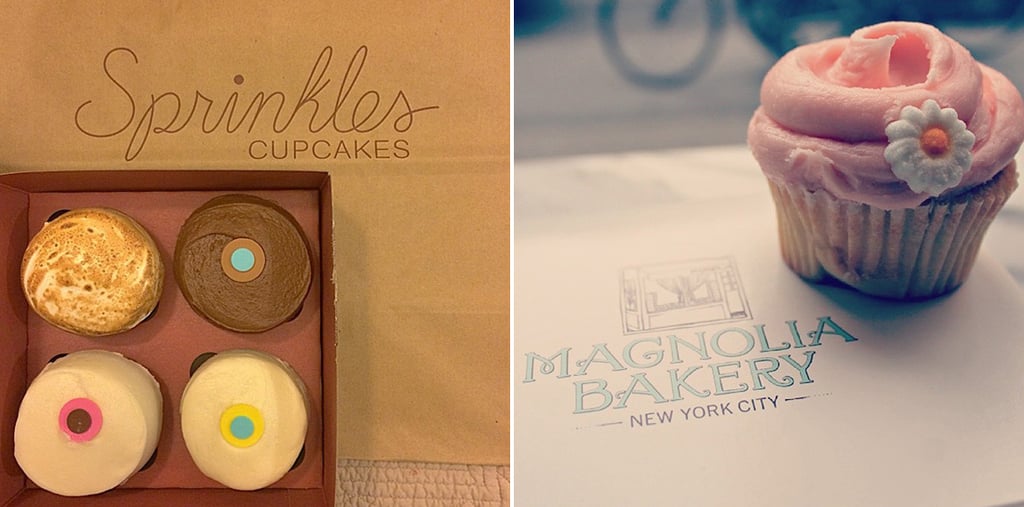 Both of these sweet chains have exploded with popularity in such a way that has allowed them to become bicoastal, but they are also staples of their founding cities. New York City has Magnolia Bakery, which offers cakes, pies, and cookies in addition to its signature cupcakes. Los Angeles has Sprinkles Cupcakes, which has added ice cream and dog-friendly cupcakes to its yummy menu. Which bakery can claim to be the best?
Sources: Instagram users punkycanoy [23] and martinawaytravelblog [24]