How to Make Balsamic Reduction
How to Make Your Own Balsamic Reduction
Like us on Facebook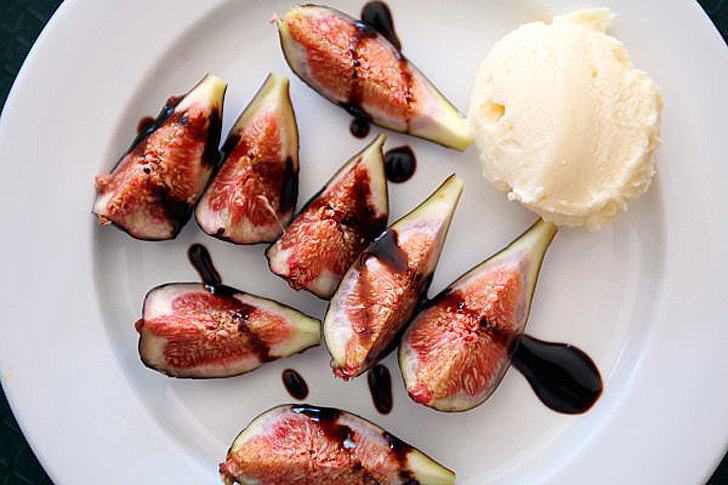 If you're already a fan of making your own snacks, then why not start preparing your own condiments, too? One of the easiest in my book is balsamic glaze: all you really need is a bottle of balsamic vinegar and 10 minutes. Here's how you do it:
Pour a cup of balsamic vinegar in a small saucepan over medium heat. Bring the heat to a boil without reducing the heat on the stove.
At this point, turn down the heat so that boil reduces to a simmer. Stir occasionally and allow to simmer until the vinegar has reduced by at least half (for a thinner reduction) or more (for a more syrupy consistency). However impatient you may be, don't try to increase the heat, unless you want to be left with a stiff, hardened mess!
Allow to cool and transfer to an airtight container; store in the refrigerator until ready to use.
Use your new condiment as the base for healthy antipasto skewers, or serve it with fruit and ice cream for an easy yet sophisticated finish to your meal. Ready to move on to more condiments? Master recipes for homemade ketchup and mustard.
Source: Flickr user thepinkpeppercorn