Christmas Love Songs
Christmas Songs For Lovers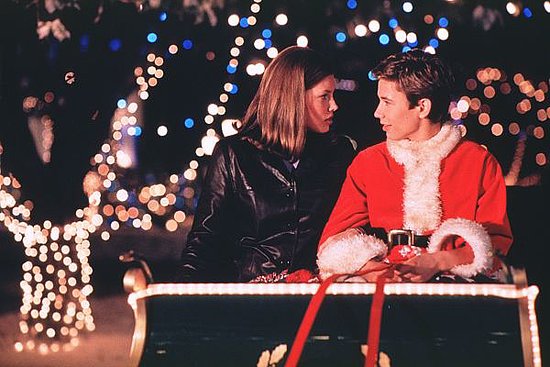 Break out the hot chocolate, light the fire, and cozy up with your boo because it's Christmastime! In the middle of the holiday madness, be sure to carve out some alone time and set the mood with these romantic Christmas tunes. You'll have a night to remember — no mistletoe required.
"All I Want For Christmas," Mariah Carey
"Santa Baby," Eartha Kitt
"Baby It's Cold Outside,"

Leon

Redbone/Zooey Deschanel
"Last Christmas," Wham!
"My Only Wish (This Year)," Britney Spears
"I Never Knew the Meaning of Christmas," *NSYNC
"Please Come Home For Christmas," Kelly Clarkson
"I Want to Come Home For Christmas,"

Marvin

Gaye
"Fa La La," Justin Bieber and Boyz II Men
"I Saw Mommy Kissing Santa Claus," The Ronettes
"Winter Wonderland," Tony Bennett
"Merry Christmas, Baby," Christina Aguilera
"Let It Snow! Let It Snow! Let It Snow!" Frank Sinatra
"This Gift," 98 Degrees
"Mistletoe," Justin Bieber
"You're Not Alone," Boyz II Men
"You Make It Feel Like Christmas," Neil Diamond
"Snowflakes of Love," Toni Braxton
"Wrapped in Red," Kelly Clarkson
"In Love on Christmas," *NSYNC
Keep reading for the rest of the songs and the Spotify playlist!
"Love Is Christmas," Sara Bareilles
"Christmas Through Your Eyes," Gloria Estefan
"I've Got My Love to Keep Me Warm," Dean Martin
"Merry Christmas Darling," The Carpenters
"Christmas Eve," Céline Dion
"Christmas Is the Time to Say I Love You," Billy Squier
"This Christmas," Mary J. Blige
"Christmas Without You," OneRepublic
"Signed, Sealed, Delivered (I'm Yours)," Stevie Wonder
"Miss You Most (at Christmas Time)," Mariah Carey