Mentioning Sorority on Resume
Ask Savvy: Should I Mention My Sorority on My Résumé?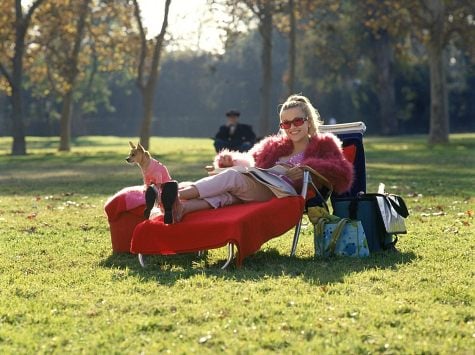 Dear Savvy,
I just finished a masters degree in engineering and I'm applying for jobs. My question is about my résumé, namely whether I should include the sorority I belonged to in undergrad. I've had it on there along with my other more technical activities to show that I'm well-rounded and social, but I've heard that some recruiters can be disdainful of someone mentioning something frivolous like a sorority.
My undergraduate school was a small technical university so the sorority scene was a far cry from partying animal-house antics, and it really was just a way to have a social life in a school with lots of antisocial kids who sat in their rooms playing video games all the time. So many engineers have trouble working with people, that I thought mentioning my sorority might be a good way to show that I am in fact social and good at teamwork, etc. But I guess I'm worried it could be misconstrued so I'm thinking about taking it off. Any thoughts on this from people with more experience would be greatly appreciated.
See my answer and share your own thoughts in the comments. Just
.
While I wasn't a Greek girl myself, plenty of my girlfriends were in sororities. Did I judge them for their choice? No, and recruiters shouldn't judge you, either. A big draw for joining a sorority is for the networking and strong alumni connections, and if your interviewer happens to have been in the same house at another school that can only strengthen your position.
Because you're including your sorority membership along with your other undergrad activities, even a judgmental recruiter won't be able to simply pin you as a sorority girl. It's apparent that you're self-conscious about mentioning your Greek affiliation and have other activities to show that you used your undergrad time wisely, so if you do decide to remove it you'll still have activities to fill the space.
You've earned a masters degree and are years removed from your undergrad sorority days. Recruiters and prospective employers are more likely to focus on your academic achievements than overthink how you spent your time during college. I don't think including it or removing it will make or break your future employment. Do any of you ex-sorority girls out there have advice?