What Kind of Hazing Is in Goat
12 Awful Types of Hazing You See in Goat, Nick Jonas's Fraternity Movie
Nick Jonas is making a splash by playing a fraternity brother in indie drama Goat, which had its debut at the Sundance Film Festival earlier this year and now comes out in wide release this week. Even though Jonas portrayed a frat boy in a very different project last year (Ryan Murphy's Scream Queens), Goat shows a more realistic side of fraternity life — and a more brutal one. Jonas's onscreen brother Brad (Ben Schnetzer) and his pledge class of a handful of other young men are forced to undergo various kinds of hazing, which is sadly common on college campuses to this day.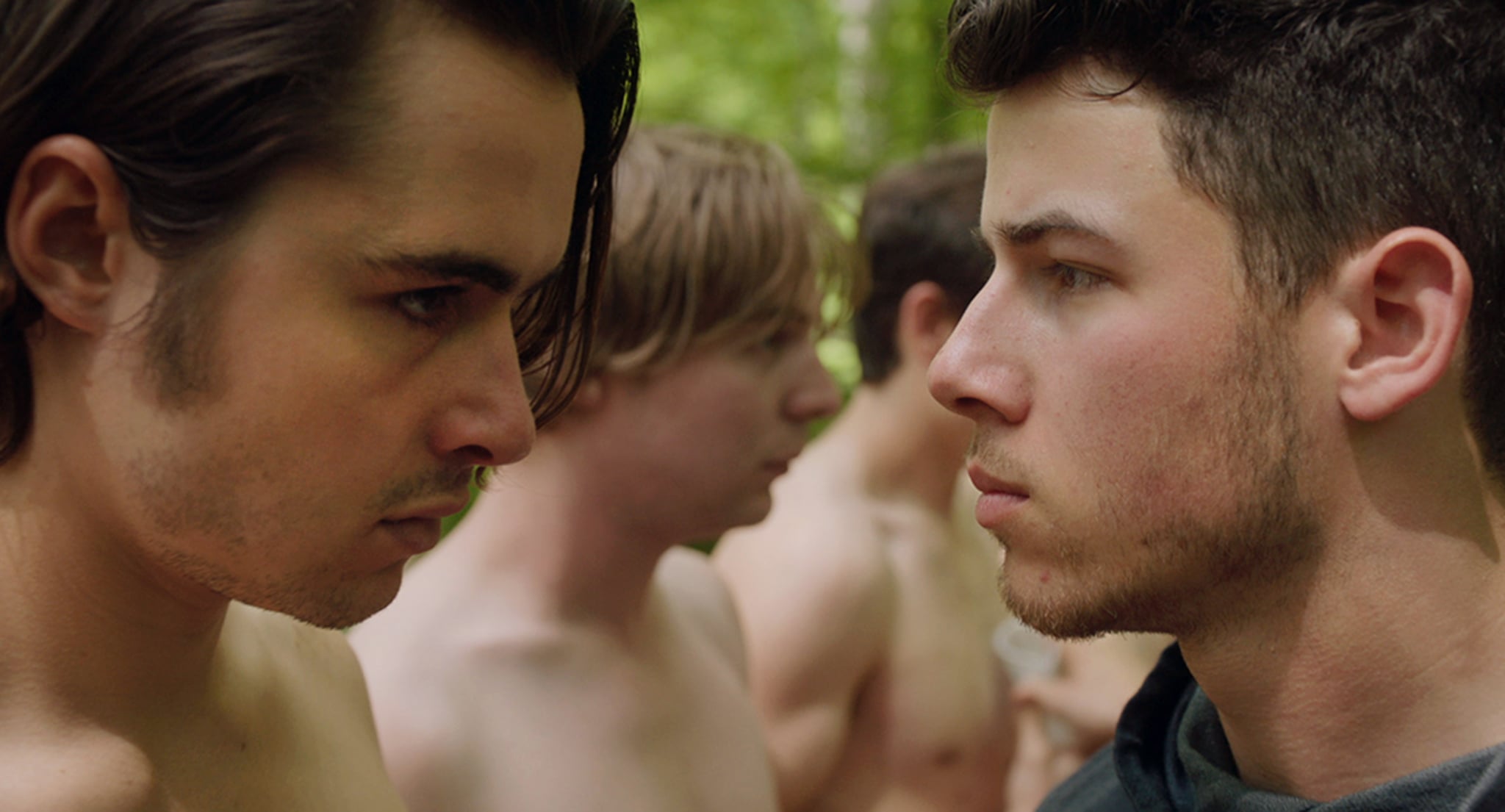 If your brain goes to, "What kind of hazing, though?" or makes even worse associations because of the film's title, then I can tell you exactly what goes on in the film's hazing scenes. Here are the various types of physical and psychological torture the movie's characters endure (spoilers ahead, obviously). Oh, and even more terrifying? This is based on true events.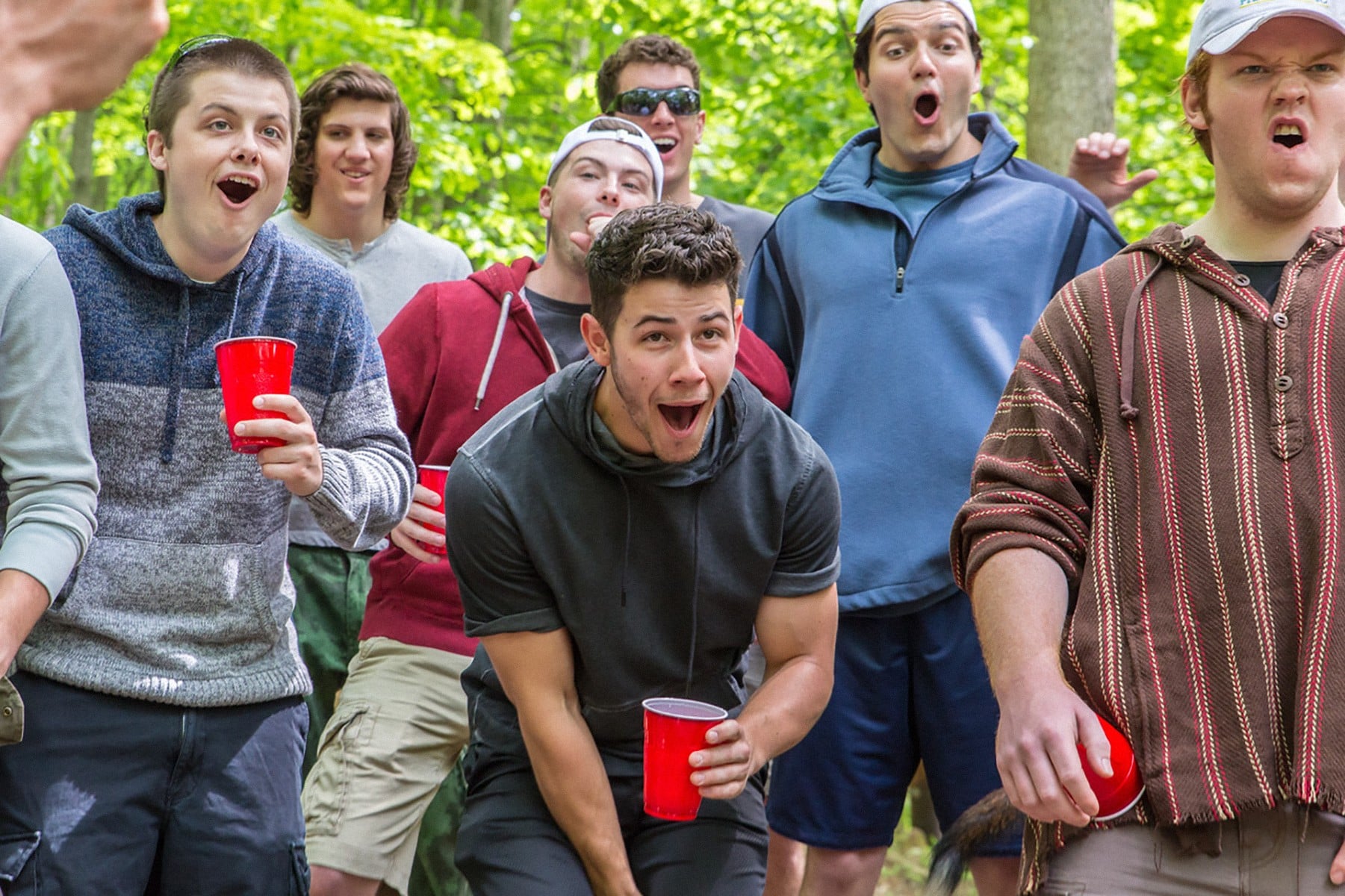 Pledges are forced to drink alcohol until they vomit.
Pledges are forced to strip and dunk their heads into a tank full of hotdogs.
Brad, suffering from post-traumatic stress disorder (PTSD) after being beaten by two men, is forced to slap and be slapped over and over by his friend.
A pledge is forced into a bathroom stall blindfolded, told, "Goats eat sh*t," and a banana is pushed into his mouth.
Fraternity members force dildos into pledges' mouths while they're blindfolded, making them think they're really penises.
The pledge class is forced to take an Abu Ghraib-style photo.
The pledge class is covered in what looks like feces and then forced to wrestle.
The pledge class is forced to drink an entire keg of beer in an hour.
A pledge is forced into a cage and peed on by the fraternity brothers.
Fraternity brothers tightly cover a pledge's entire face and hands in masking tape.
Pledges are lined up so frat brothers can throw rotten fruit at them, at one point hitting someone in the head so hard he suffers a concussion.
The pledge class is told they will each have sex with a goat, then all kill the goat, and then all the fraternity brothers will eat the goat together.*
*This, mercifully, is an empty threat.