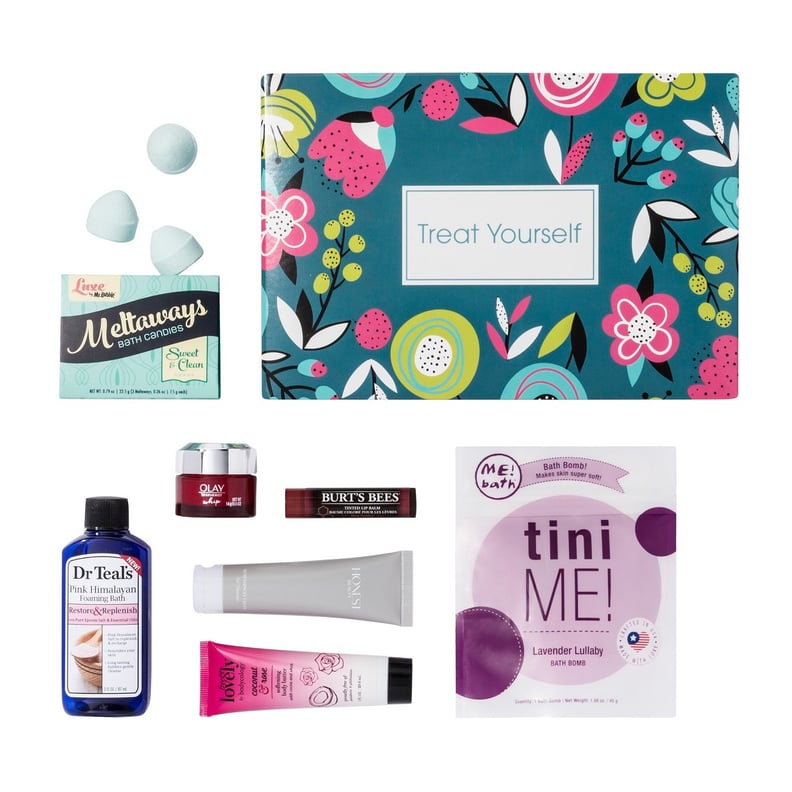 Just when we thought beauty subscription boxes had reached their peak, we find out that Target has one . . . and it's good. The Target Beauty Box is a similar concept to the ones we've come to know and love, but with the signature take-all-of-our-money stamp that only Target can do. Here are the details:
Similar to other beauty boxes, this one comes with a curated selection of sample-size products. You get a mix of five to seven items, all of which you can buy at Target. The difference is, it's available sans subscription (just go online and buy it!) and it's only $7. A new box hits the site every month and each one is based on trends. For example, there is a box full of sheet masks and also a curly hair roundup.
You can also browse and shop previous boxes. So basically, you get only the ones that you're interested in. Yay to no more random, wasted products that don't work for you! The brands inside are also major wins. There are some go-tos like Burt's Bees, Yes To, Masque Bar, ELF, Honest Beauty, and Neutrogena. You can also opt to try some newbies, but equally as good brands as well. Once you've tried the samples you can shop for full sizes right from the same page. So if you were beauty box fatigued, this should definitely pump some life back into your product love.