Alan of Alannized Laura Geller Collaboration Swatches
Alan of Alannized's Laura Geller Line Is Here, but Be Warned: This Sh*t Is Shiny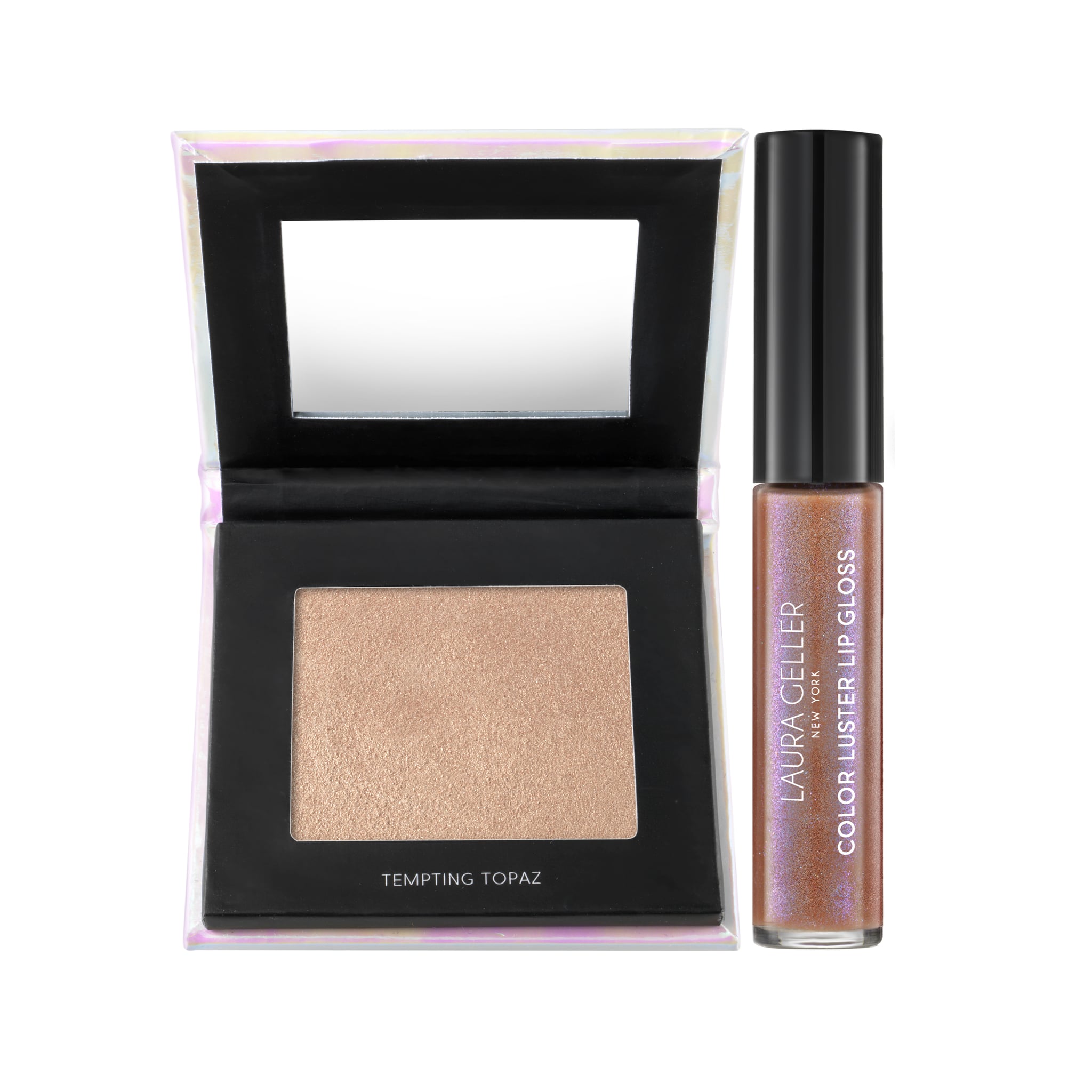 Monochromatic makeup looks are having a total moment on the red carpet right now (case in point: Danielle Brooks's masterful matching red eye shadow and lipstick look at the SAG Awards). Certain bold colors lend themselves well to this style, such as pairing a rosy pink eye shadow with bubblegum-colored lipstick. But what if you care less about matching the same color and simply want your entire face to shine? Enter the iridescent Laura Geller Alannized Illuminating Kit ($28).
POPSUGAR had the chance to swatch the kit with Alan of Alannized, the influencer who helped create this line. First spotlighted as one of the "Beauty Boys of Instagram" — or male makeup guru — in a 2016 Marie Claire profile, Alan has amassed a 450,000-strong viral following. Since his looks often include blinding highlights that mimic a flashbulb's flare, it would make sense that Alan's very first product release would include a product that has almost become the symbol of his success.
The kit includes a Hi-Def Glow Illuminator in Tempting Topaz, a peach bronze shade. You can match that powder to its glossy counterpart, the Color Luster Hi-Def Topcoat. As you can see in the swatches, this sh*t shines so brightly that you might want to advise friends and family to put on sunglasses anytime you wear the combo.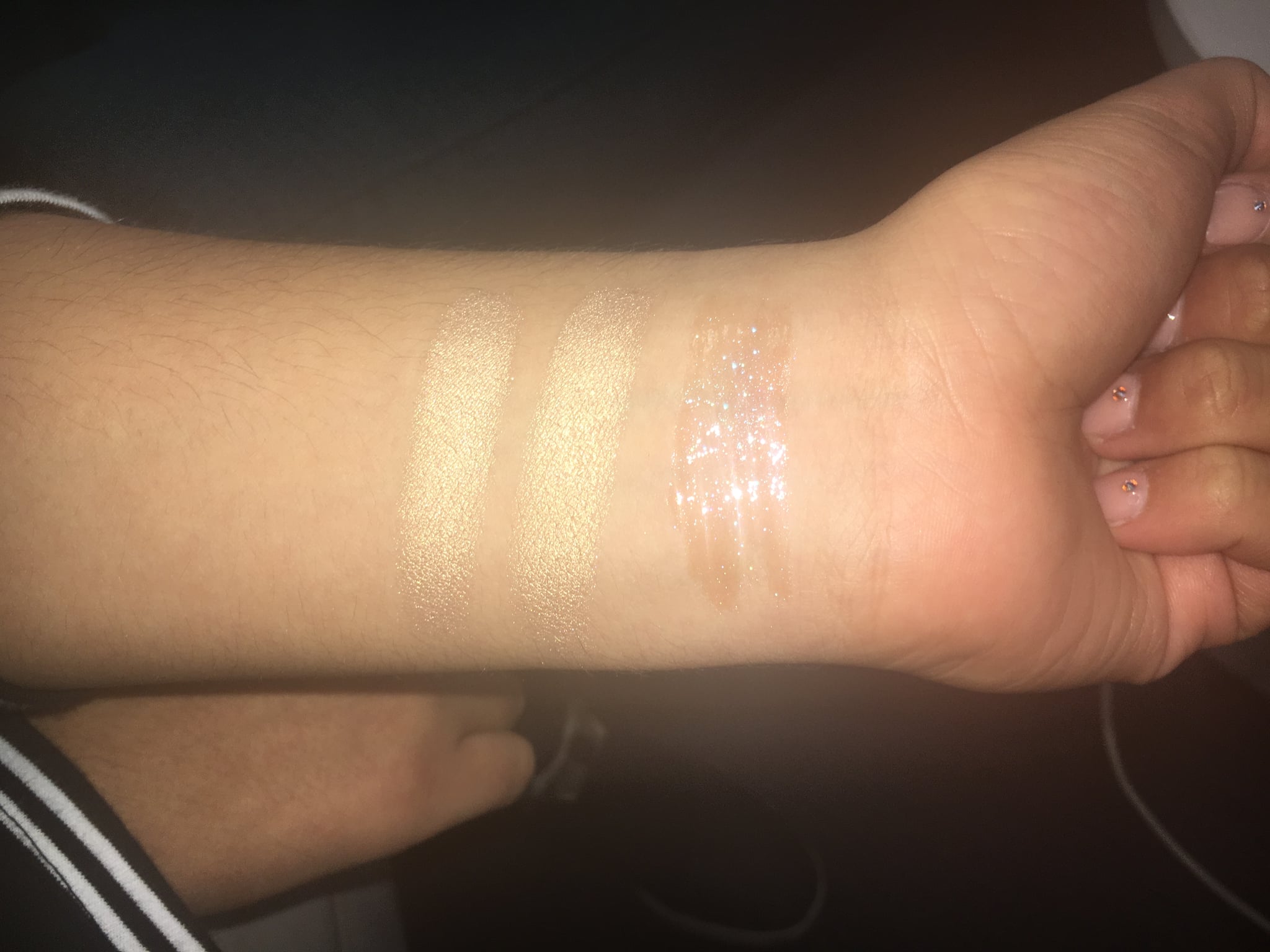 The powder highlighter comes in a shiny, but buildable, formula. Alan told POPSUGAR that "it's a champagne color that's so reflective and fit for everyone." It gives off a golden, summery glow that shows really well on tan and medium skin tones.
Meanwhile, the gloss has a three-dimensional, speckled sparkle effect. Although it looks somewhat pink in the tube, this coat is actually sheer. However, there are little flecks of shimmering pearls floating around in the formula that, in the immortal words of Lil' Mama, make this lip gloss poppin'.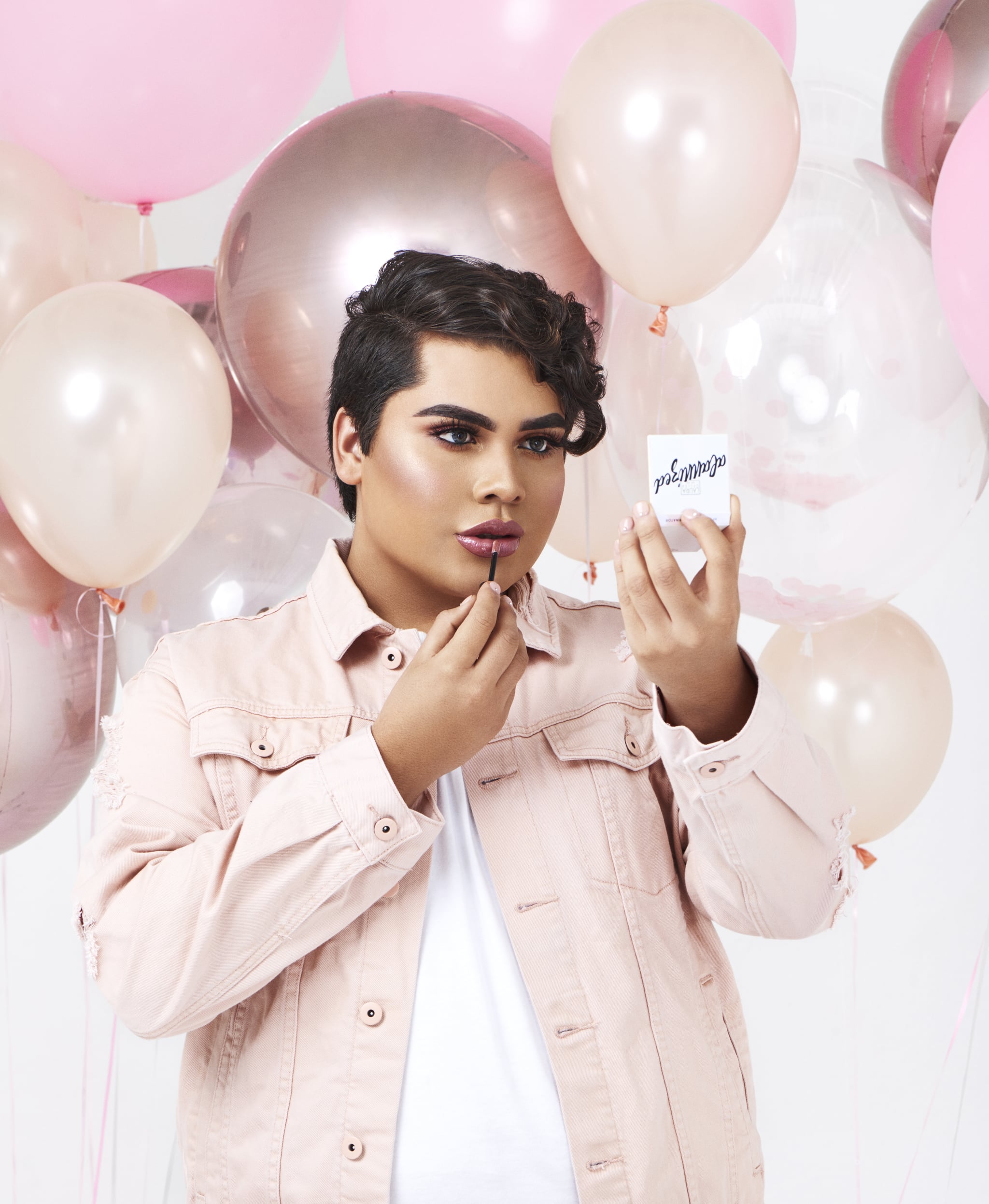 Getty / Laura Gellar
Alan told us that when looking for a highlighter, he opts for one that "can be seen from space." His thousand-watt luminizing duo certainly does the trick!So pop on this pairing, and give a little wave at Elon Musk's Mars-bound Tesla.
The Laura Geller Alannized Illuminating Kit will be available to Ulta Platinum Members on Feb. 23, then expand to Laura Gellar's site the next day. It will be come available for everyone at Ulta.com on March 4, and expand to brick-and-mortar stores on March 18.