Amazon Mofir Makeup Organizer Reviews and Sale
Amazon Loves This Rotating Beauty Organizer — and It's on Sale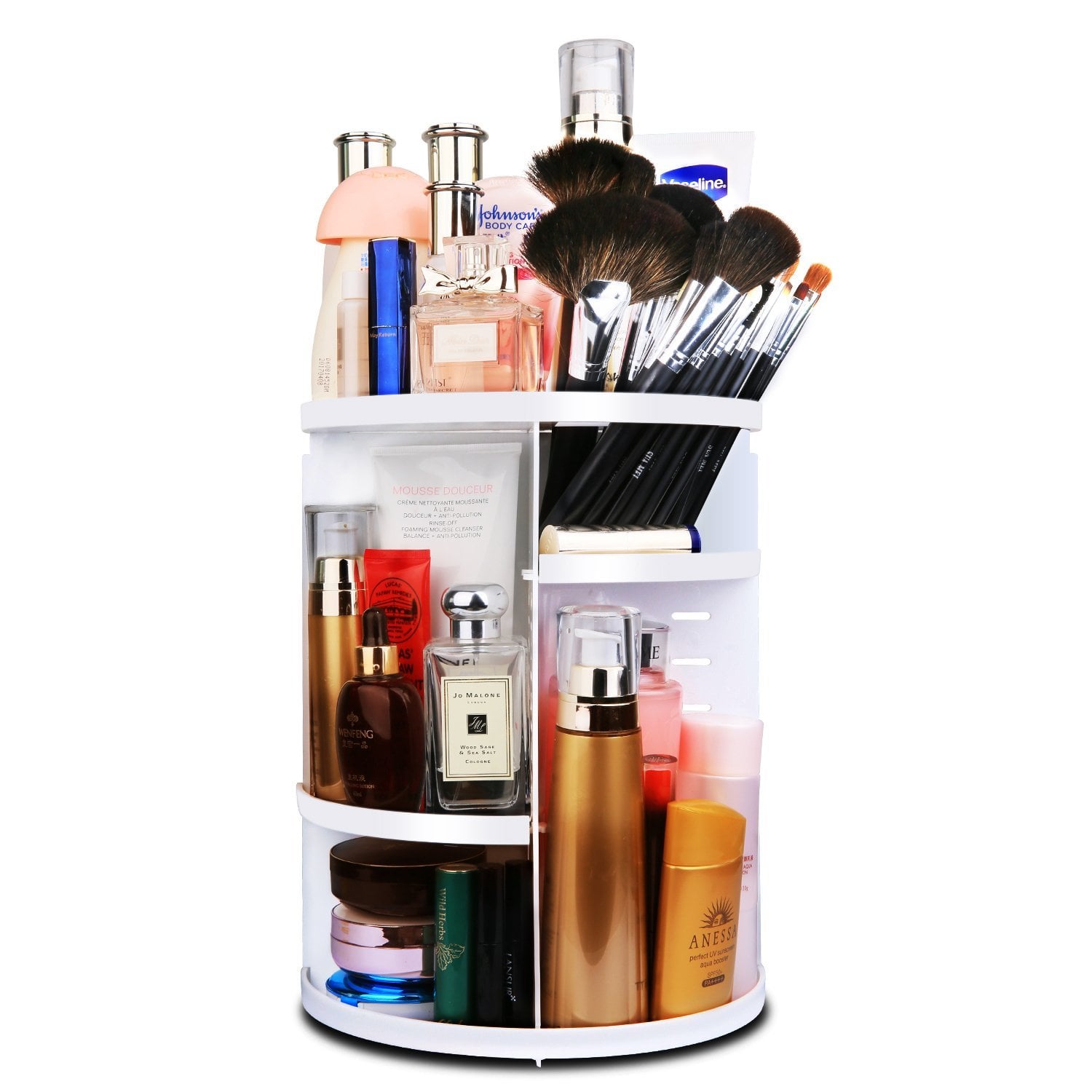 Yes, it is possible to own an ungodly amount of beauty products and still live in a clean apartment. The secret to having it all? A kickass beauty organizer that can store everything from your tiniest bobby pin to your heftiest moisturizer.
You might think that you have to spend your entire tax return on an Instagram-worthy acrylic case that costs upwards of $100, but that's not always true! Exhibit A: the Mofir Makeup Organizer ($15, originally $35), which can be yours for less than the fancy designer sandwich I ate for lunch today.
According to Amazon reviews (which we know don't lie!), this rotating storage box will whip your collection into shape. It's enough to make us actually excited to Spring clean for once. As one happy customer wrote, this organizer is. "Definitely [worthy of] five stars . . . It is a good quality for its price, it's easy to put it all together, it has adjustable shelves, and it spins."
Although you will have to assemble this spinner yourself, many reviewers note that the instructions are easy and building it is a breeze. Best of all? This puppy is Prime-eligible, so if you order it today, you'll have a cleaner vanity by the freakin' weekend — just in time to celebrate with a cocktail (or two!).