Becca Shimmering Skin Perfector Pressed Highlighter Vault
Glow to Sephora, Because Becca Just Launched the Highlighter Vault of Your Dreams
As POPSUGAR editors, we independently select and write about stuff we love and think you'll like too. POPSUGAR has affiliate and advertising partnerships so we get revenue from sharing this content and from your purchase.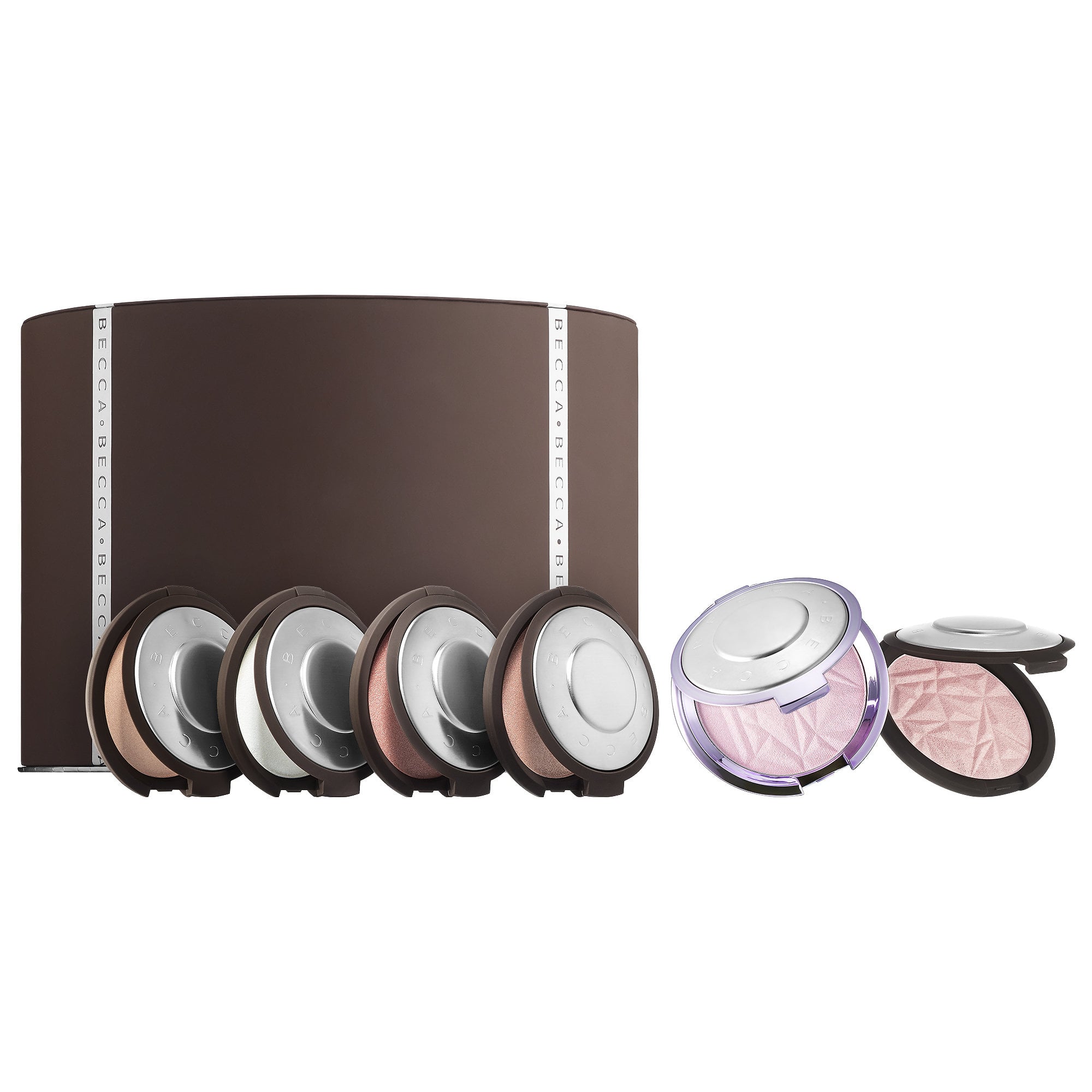 Aren't beauty vaults a wondrous thing? By gifting one, not only do you make a friend very happy, but you also get to rest easy knowing you won the holidays with a thoughtful, expansive, and often limited-edition gift.
So if you're planning to purchase anything for a highlighter fiend — or want to surprise your own fine self with a collection of luminous powders — we have great news for you. Becca, purveyor of the beloved light-reflective Shimmering Skin Perfector Pressed Highlighters, just went and dropped a whole dang vault of its prized products.
Aptly called the Shimmering Skin Perfector Pressed Highlighter Vault ($200), this bundle includes six full-size powders, all wrapped up in a minimalist-chic box. The included shades are Pearl, Opal, Prismatic Amethyst, Moonstone, Rose Gold, and Rose Quartz.
This set would most be appreciated by fans of a subtle flare — those who prefer to look like they bathed in glitter rather than rep flushed-from-within glow might be a little disappointed. These products work to give a natural coverage, due to the fact that they're made of a finely milled powder that blends like a dream. Even someone who prefers liquid or cream luminizer will still want to hoard these shimmers, because the formula is just so silky.
At $200, this is definitely not a budget buy, but you'll still save quite a bit investing in it as opposed to purchasing six separate powders. Since individual Shimmering Skin Perfector Pressed Highlighters retail for $38, you'll save about 30 bucks via the vault. That's almost like getting one for free.