The Best Under-Eye Concealers
Under-Eye Options, Part 2: The Concealers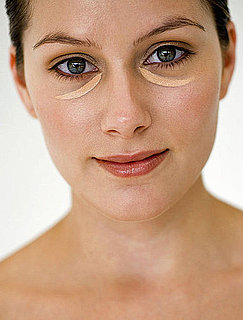 Continuing our series on covering up under-eye circles once and for all, we come to the workhorse of the dark circle destroying team, the concealer. The conventional wisdom on under-eye concealers is that you use something thick, with yellow undertones and as much long-wearing capability as you can get. And while this is certainly not a bad school of thought, there lots of other options that include interesting twists on the old standard. Want to check out what's available for your particular concealing needs? Then just read more.
Peach/yellow concealers:
Yellow is the go-to color for under-eye concealment, but peach is an excellent option for many skin tones as well. Yellow conceals and brightens significantly (too much for some people), while peach primarily conceals. If your circles are more purple, yellow might be a better option, but if they're more blue-black, try peach.
Contour concealers:
Part of the issue with under-eye circles is that they usually accompany a hollowing out of the eye area as we age. Pancake concealer has traditionally been the best way to restore some of the lost volume, and now there are concealers on the market that take the idea further, using silicone or other ingredients to sit on the surface of the skin, ostensibly contouring the eye area and covering fine lines while they conceal. I like these, especially Benefit Boi-ing ($18), but even the best ones eventually cake, leaving you with odd lines and creases under your eyes. Tip: Put a powder over these types to set the concealer.
Mineral concealers:
This group is the newest on the market, and very promising if you have oilier skin, on which traditional concealers tend to slide around. Mineral concealers usually contain cornstarch and a light-diffusing ingredient like mica or titanium dioxide, so they brighten your whole eye area nicely. However, if you have drier skin, they can make your under-eyes look flaky or mealy, and people allergic to bismuth oxychloride need to read the box before picking one of these up, because several of the most popular brands use this ingredient in their products.
Brightening concealers:
Like mineral concealers, most brightening concealers contain light refractors like mica, but this group tend to be liquid formulas, and they also often contain fancy ingredients like pearl powder. The object here is not so much concealment but deflection, meaning that both hollowness and circles are covered. These start off looking great, but they can be drying, and many they fade as they go matte, neither of which is something you want.