Chanel Cushion Fragrance
Chanel Launched a New Millennial Pink Cushion Product, but It's Not What You Think
As POPSUGAR editors, we independently select and write about stuff we love and think you'll like too. POPSUGAR has affiliate partnerships, so we get a share of the revenue from your purchase.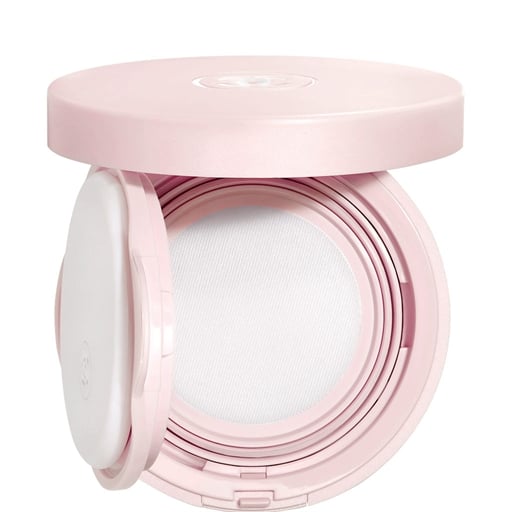 We'll give you one guess at what the above Chanel product is . . . and not to be rude or anything, but your first instinct is probably wrong. It's OK — we also didn't know. When we initially saw this baby pink Chanel cushion, we also assumed it would be another foundation compact. After all, we live in an era of makeup-soaked poufs popping up everywhere.
Once only found in K-beauty, in the past few years the cushion compact trend has made its way stateside. So, it would make sense for Chanel to sell one (it does!). But again, that's not what this is, and dare we say the real purpose is even better.
A hint to what Chance Eau Tendre ($70) does can be found in its name. You probably know Chance, the prestige brand's youthful floral fragrance — after all, it's earned a five-star average review rating on Sephora.
Now you don't have to spritz whiffs of grapefruit and jasmine from a bottle or swipe it on via rollerball. You can actually use the applicator to dab this scent on your neck, wrists, collarbone, or anywhere else your heart desires. Not to mention, the simple ballet-slipper packaging totally looks like something Barbie would carry in her quilted Chanel bag. We're sold!