Cheryl Blossom Beauty Products Riverdale
These Are the Exact Beauty Products Madelaine Petsch Wears as Cheryl on Riverdale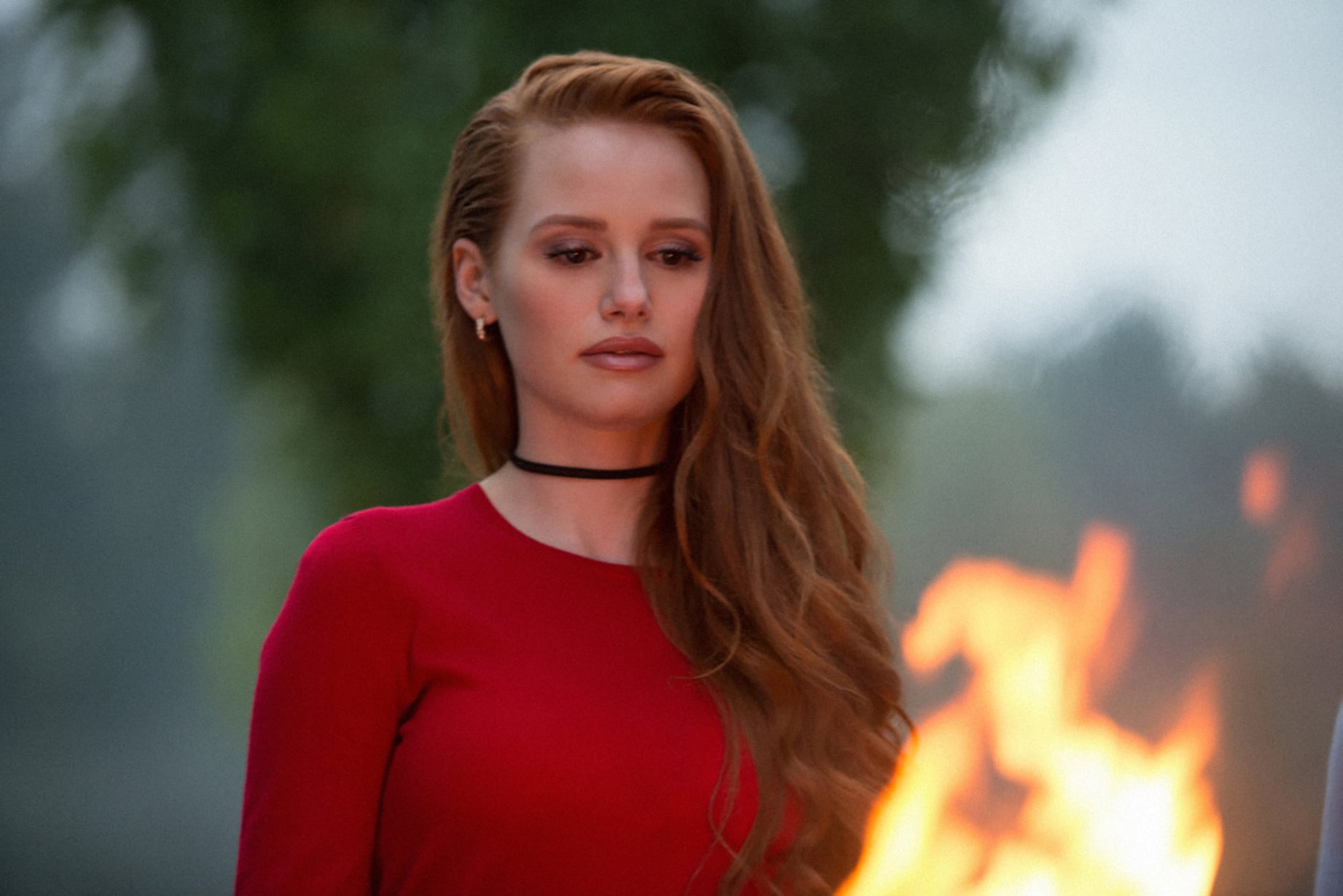 I watch Riverdale because I have the hots for Cole Sprouse, the plots are riveting (who the heck is Betty's brother?!), and gosh-dang is Madelaine Petsch gorgeous. The actress who plays Cheryl Blosson is the most exciting breakout beauty star I've seen in years. Whether I am obsessing about her perfect cherry-red lips and matching hair, or praying I can get my skin to look as poreless as hers, she compels my attention every time she comes on the screen.
To find out exactly which products she uses, I interviewed Riverdale's lead makeup artist, Erin Mackenzie. She shared the exact product lineup she uses on Madelaine for the show:
"Cheryl is a masterpiece!" she said. "We use an array of products to create her signature look, starting with NARS foundation and Tarte concealer with translucent powder to set. A combination of Lise Watier and It Cosmetics bronzers to sculpt and shape her face with MAC Blushbaby to give that perfect flush color. Lorac pro eye-shadow palette to naturally define her eyes with Benefit mascara to finish them off. MAC Strawberry blonde brow pencil to shape those great brows, and, of course, Lime Crime Red Velvet to create those PERFECT lips." (Sounds like Erin is an Ulta shopper.)
We also got into which products give Madelaine her porcelain skin.
"Madelaine is incredible with keeping her skincare regime on point, allowing us a great canvas to work off of," Erin said. "It's a must with the long shooting days and tons of travel she endures. And we swear by rose water spritzes throughout the day to refresh skin and awaken the senses. Can't live without it!"
Here at POPSUGAR, many editors have Mario Basescu Facial Spray With Aloe, Herbs and Rosewater on our desks — so we get it.