Crayon Case Box of Crayons Eye Shadow Palette Swatches
Swatches of This Viral Box of Crayons Palette Are Actually Out of Control
As POPSUGAR editors, we independently select and write about stuff we love and think you'll like too. If you buy a product we have recommended, we may receive affiliate commission, which in turn supports our work.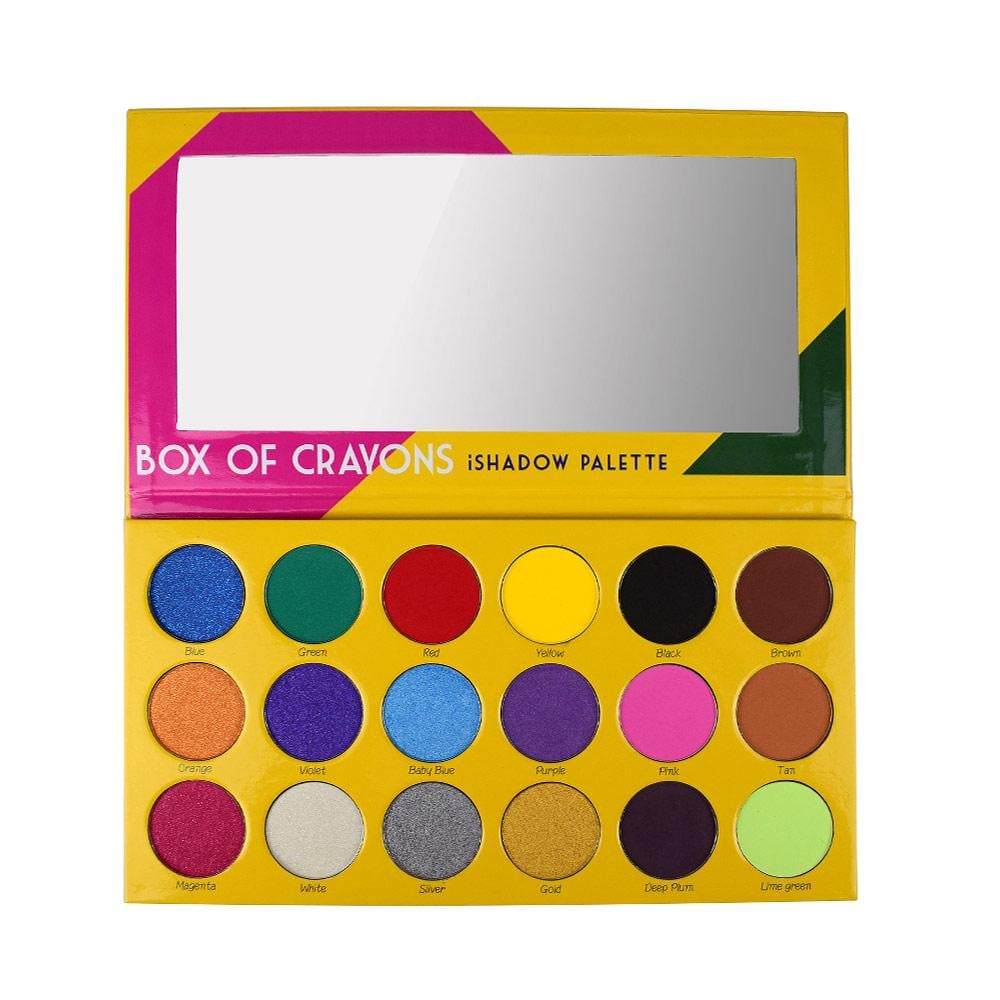 Call it the Naked Heat effect: the hottest colors in eye shadows are probably still smoky neutrals. And while tan, orange, and sienna hues create some seriously sultry looks, sometimes life calls for a little color. OK, a lot of color is what you're going to get if you invest in the viral Box of Crayons Eye Shadow Palette ($30). These out-there hues pop just as much as all of your childhood sketches — maybe more.
This 18-pan palette contains the whole ROYGBIV spectrum, and each shade is inspired by a crayon color. We're obsessed with the shimmer baby blue, bright pink, burnt magenta, and matte lime green. While these whimsical colors alone are enough to make this palette totally covetable, just one peek at the swatches will make you seriously need it.
If you take a look at the video below, you'll see that these swatches do not disappoint. The shadow coverage is totally opaque, which only adds to the vibrancy of each dynamic color. Color us impressed!