The Difference Between Chemical and Physical Sunscreens
Chemical and Physical Sun Protection: What's the Difference?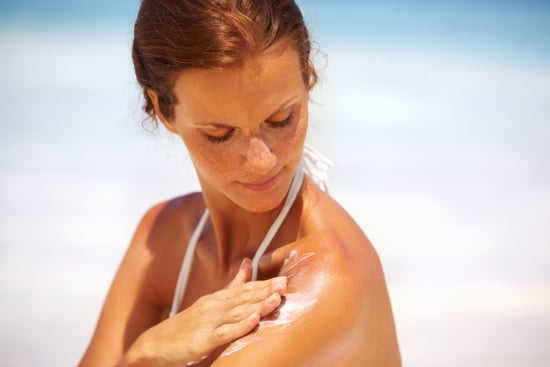 Since May is Skin Cancer Awareness Month, SPF is naturally on the brain this time of year, but it's a skin care must all year long. Although the list of sun-protectant ingredients is relatively short, making sure your product contains chemical and/or physical ingredients is a necessity. But what's the difference between these two formulations anyway? Find out when you read on.
Chemical: "Chemical blockers (ingredients like oxybenzone and avobenzone) protect the skin at a cellular level and need to interact with the skin cells to be effective," explains chemical and biological engineer Jasmina Aganovic (who founded Stages of Beauty skin care). Because of this, she recommends applying chemical SPFs on bare skin (under moisturizer) and waiting about 30 minutes before heading outside. If you have sensitive skin, though, then you might want to avoid chemical blockers, which may cause irritation. But if you'd like to steer clear of the white cast that often accompanies an SPF application, then less-visible chemical blockers might be the way to go.
Physical: "Physical blockers (ingredients like titanium dioxide and zinc oxide) work like a physical shield on the surface to prevent absorption of the damaging sun rays," Aganovic says. As a result, these types of sunscreens work best when applied as the last step in a skin care routine. They're also thought to be more effective, overall, at blocking the sun's UVA and UVB rays. Other benefits include a longer shelf life and longer wear time on the skin, although they're not as resistant to water and sweat like chemical blockers. In addition, many of today's physical blocker formulations, particularly the ones manufactured with micronized titanium dioxide and/or zinc oxide, are less likely to give skin a whitish overtone.
Keep in mind: Many products contain both chemical and physical blockers. You can even layer a physical over a chemical for added protection.