Do I Need to Use Makeup Primer?
1 Expert Reveals Whether or Not You Really Need Primer in Your Makeup Routine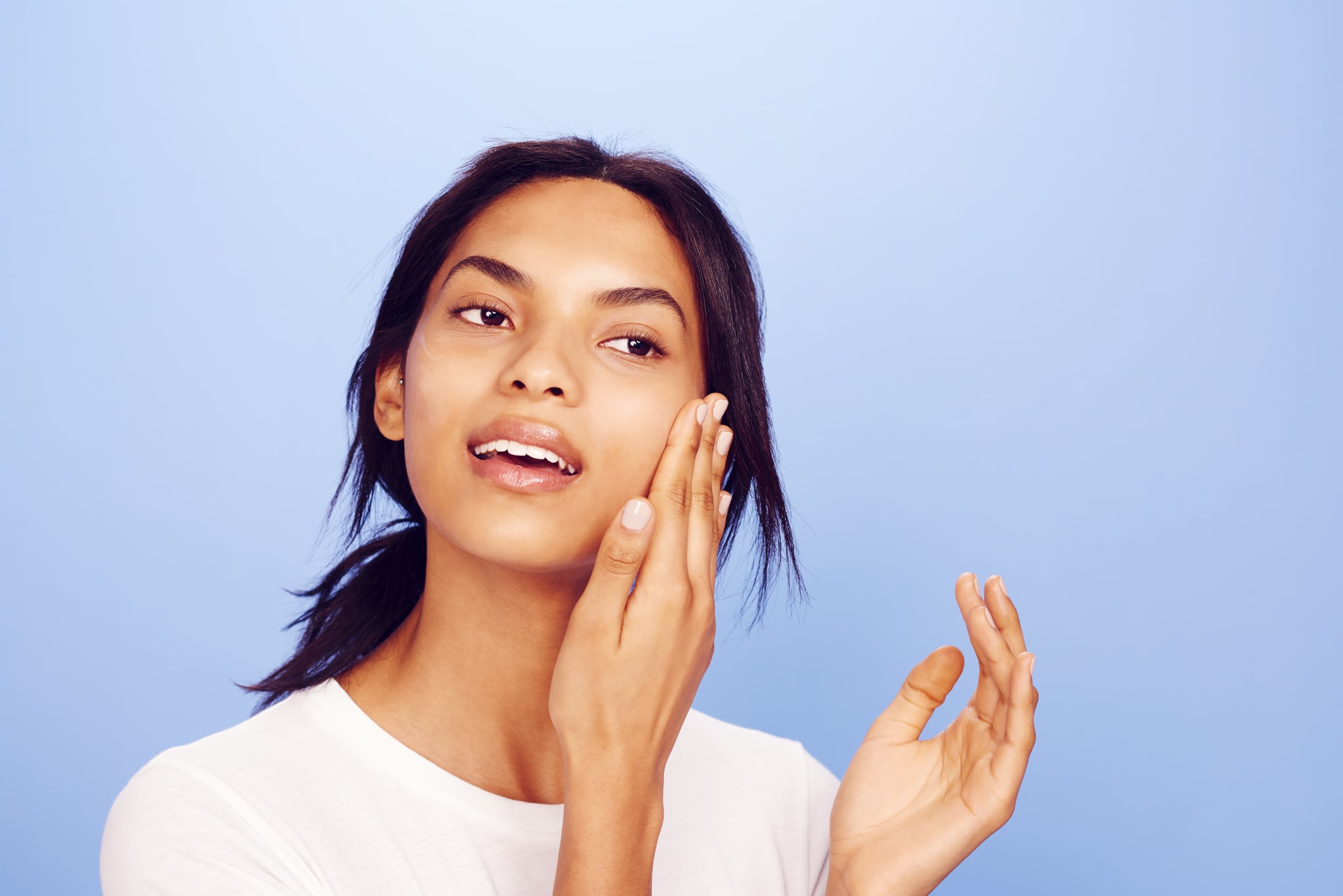 Is it just us, or does it seem like a new step is added into our makeup routines every few months? Over the past several years, we've incorporated brow pencils, color correctors, highlighters, setting powders, and more formulas into our regimens, but there's still one item we remain skeptical of: primers. This product is designed be used on clean skin before your foundation application and should smooth your complexion while making your makeup last longer. However, we've either been completely disappointed and see no longwear results or are just overwhelmed by the amount of options to choose from. Either way, it hasn't earned holy grail status in our daily routine.
In almost every makeup application appointment we've ever had, the artist has gushed about the paramount importance of primer. We asked Lijha Stewart, Make Up For Ever's director of education and artistry, if primer was really necessary. To our surprise, she said no, and we were grateful for the refreshing perspective.
"It depends on your personal needs," Stewart told POPSUGAR via email. "If you want your makeup to last longer, yes. If you are happy with your skin texture and the wearability of your foundation, then no, not everyone really needs primer."
However, if you're unhappy with your skin's appearance, you might want to reconsider. Primer is designed to re-texturize your skin. It smooths the surface by filling fine lines, wrinkles, and over-size pores (but not clogging them!), making your foundation application flawless. It then locks it down ("like Velcro," said Stewart), improving its wear.
With benefits like that, it's hard to imagine disliking primer. But if you've been dissatisfied with it in the past, that's likely because you accidentally picked the wrong formula. According to Stewart, you should be shopping for primer by skin type and by the product's ingredients.
She recommends those with oily complexions shop for mattifying primers, like Make Up For Ever Step 1 Mattifying Primer ($37), which controls shine. "For textured skin, like large pores and fine lines, try a silicone-based primer for its smoothing benefits," she suggested. NYX Cosmetics Studio Perfect Primer ($13) is an affordable option that is comparable to many higher-end silicone-based formulas.
For dry skin types, Stewart shared that hydration is key. "Try a nourishing primer with emollients for an added glow to the skin," she advised. We love Too Faced Hangover Primer ($32), which contains coconut water and probiotics to make your complexion look healthy and dewy. Those with combination skin can use a few different formulas depending what's needed where (try a mattifying primer on your nose with a hydrating treatment on your cheeks!)
As for ingredients, you need to do a little digging into the likely lengthy list on the packaging of both your primer and your go-to foundation. Depending on whether they are silicone- or water-based will make all the difference in your makeup's durability and wear. "You should not use a silicone-based primer with a water-based foundation because it can cause separation and patchiness due to the formula bases," Stewart revealed. "Silicone is an oil and, of course, a water-based foundation is water; as we know, oil and water do not mix." Learn how to decipher your products' formulas here.
Now that you know how to find the perfect primer for your complexion, all that's left to do is apply it. You can use your fingers (great for small areas like on blemishes or dark circles) or a foundation brush (which will create an even application all over the face). Once you let it soak into your skin for a few minutes, slick on your favorite foundation, and you'll be set for the rest of the day. Still on your quest for the perfect base? Discover some pro-approved foundation picks here.