Courteney Cox Explains Why She Regrets Dermal Filler
Courteney Cox Is Grateful She Was Able to Get Her Filler Removed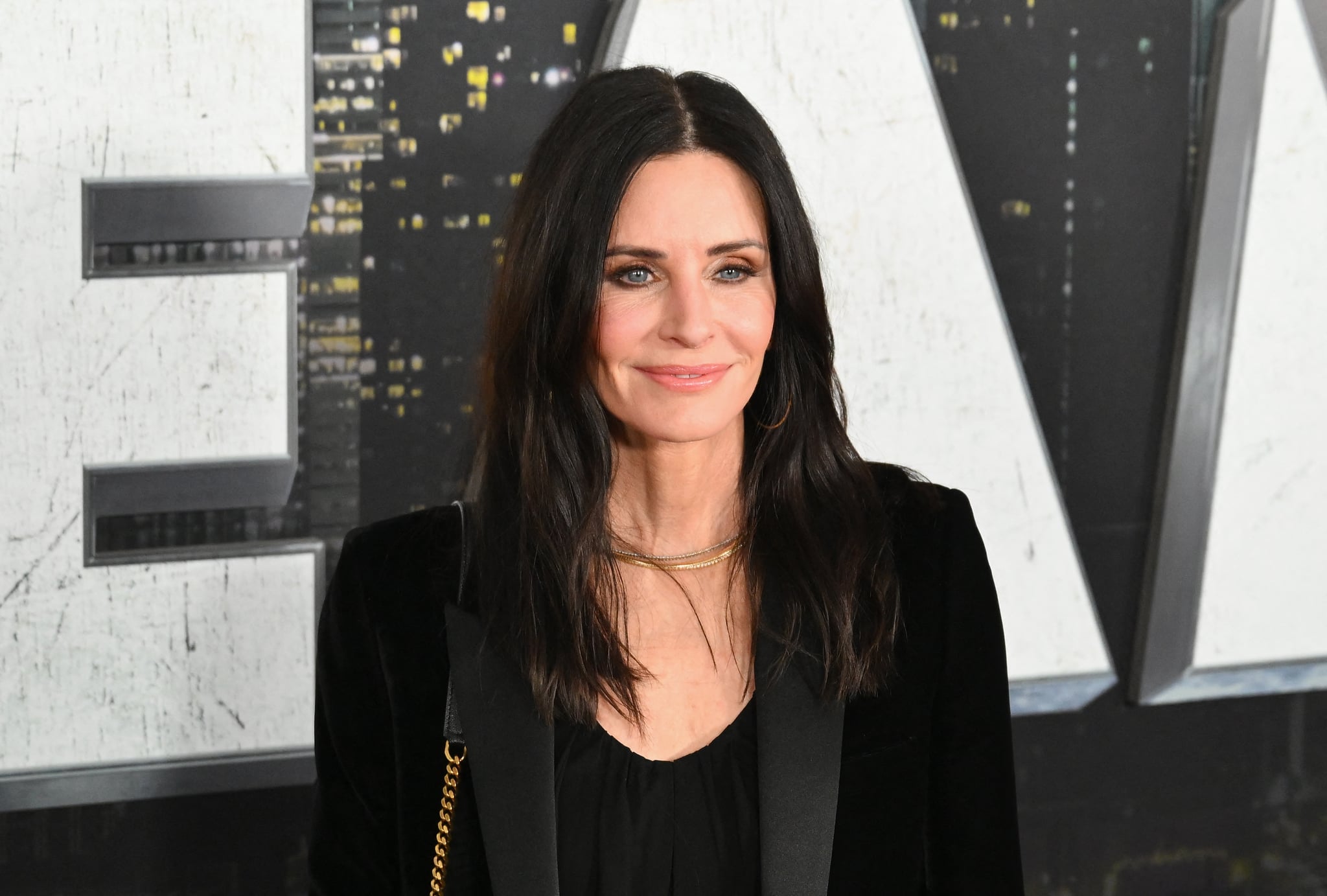 Image Source: Getty / ANGELA WEISS
Aging in the limelight is undoubtedly a challenge for many celebrities. For Courteney Cox, feeling pressured to appear youthful was a struggle that eventually had her undergoing various facial injections. Now at 58, the actor and "Scream VI" star says those same fillers are among her biggest beauty regrets.
In a March 7 episode of the "Gloss Angeles" podcast, Cox explained how injectables inconspicuously changed her appearance in a way she didn't fully realize until she had them removed. "It's a domino effect," Cox said, recounting her experience. "You don't realize that you look a little off, so then you keep doing more, 'cause you look normal to yourself, and you look in the mirror and go, 'Oh, that looks good,'" she continued. "You don't realize what it looks like to the outside person."
Fillers, most commonly made up of hyaluronic acid, are injected under the skin's surface to add volume, improve texture, and sculpt the face according to certain aesthetic preferences. Different brands can help achieve different results, with varying levels of viscosity and elasticity. But as Cox pointed out, it's easy to get carried away.
"I messed up a lot, and now, luckily, I was able to reverse most of that," she said. "Thank God they are removable." Fillers are typically dissolved with hyaluronidase injections, which break down the hyaluronic acid in the body. "If someone has buyer's remorse with their filler, we can use these quickly afterward to undo the effects," dermatologist Dr. Shari Marchbein previously told POPSUGAR. "You might notice swelling and bruising at first, but it will go down in a few weeks."
In a 2017 interview with New Beauty, Cox shared how a single doctor's appointment initially sparked her filler habit. "What would end up happening is that you go to a doctor who would say, 'You look great, but what would help is a little injection here or filler there,'" she said. Then Cox heard about other doctors who made their patients look "so natural," and before she knew it, the injections were "layered and layered and layered" over time. "You have no idea because it's gradual until you go, 'Oh sh*t, this doesn't look right.'"
But as Cox said on the podcast, she really started "doing too many fillers" due to her fear of aging — something she has since outgrown. "[I remember] thinking I was getting older when I was really young," she said. Ultimately, she advised anyone going through the same anxiety not to stress too much. "That's just a bummer and a waste of time."
— Additional reporting by Victoria Messina