Christina Aguilera Opens Up About Her Injectables
Christina Aguilera Gets Real About Injectables: "We All Can Rely on a Little Help"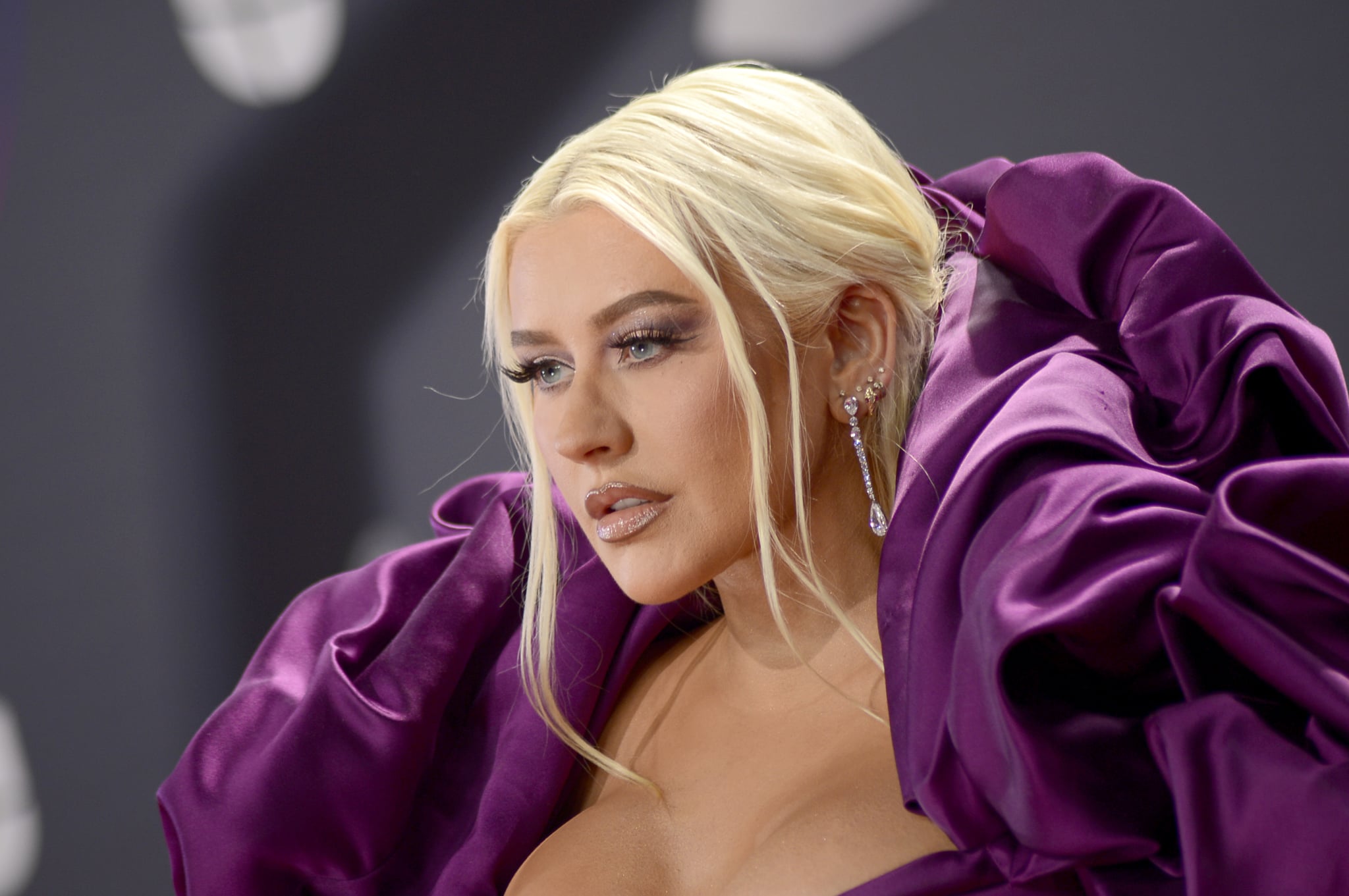 Christina Aguilera is beautiful in every single way. But as she told Allure in a March 2 interview about her partnership with Merz Aesthetics and Xeomin, injectables are still a big part of her beauty routine. "Why not?" she said of the Botox alternative, used to specifically target wrinkles and frown lines. "I think we all can rely on a little help." According to the singer, her top priority before getting any cosmetic injections is making sure they're both safe and fitting for her demanding performances.
"When I'm on stage, authenticity in my face comes first."
"When I'm on stage, authenticity in my face comes first," she said. "I have a very expressive face, and when I sing, the emotion there has got to come through. I don't have time to have a stoic, still face. For me, it's about bringing that realness to the stage and my daily life while still doing what I can to feel and look my best."
Xeomin, often used to fill in lines between the eyebrows, is a form of botulinum toxin type A. But as dermatologist Dhaval G. Bhanusali, MD, FAAD previously explained to POPSUGAR, the difference between Xeomin and brands like Botox, Dysport, or Jeuveau, really comes down to their various protein structures. "Xeomin, for example, is considered to be a purified form with no additive proteins," he said. Once it's injected, it relaxes the facial muscles by blocking the release of a chemical called acetylcholine. This can then smooth lines and help people achieve their desired appearance.
"I think it's great to share and to be honest and open about what you're doing — in your comfort zone, of course," Aguilera added, emphasizing the need for transparency when it comes to these procedures. She joins celebrities like Cardi B, Julia Fox, and Joe Jonas, who have recently opened up about their experience with plastic surgery and injectables.
However, the singer also recognized the immense pressure women face to adhere to ever-evolving beauty standards. "It's a lot of stigma, a lot of old-school behavior and ideals that women have to look a certain way and that it's shameful to get older," she said. "No matter what you do, you're going to have people that hate on you. The bigger you are and the more successful, unfortunately, that comes with more hate or more scrutiny. And I'm a very sensitive person, but I'm also very tough at the end of the day."
With this inner strength comes confidence in her decisions — injectables included — and Aguilera doesn't care what anyone else has to say, as long as she's happy with herself. "I don't believe in judgment where that's concerned whatsoever," she said. "I live a big life."