Exo Skincare Bio Digital Perfection Moisturizer Review
The All-in-1 Moisturizer That Made My Acne-Prone Skin so Clear, I Don't Need Foundation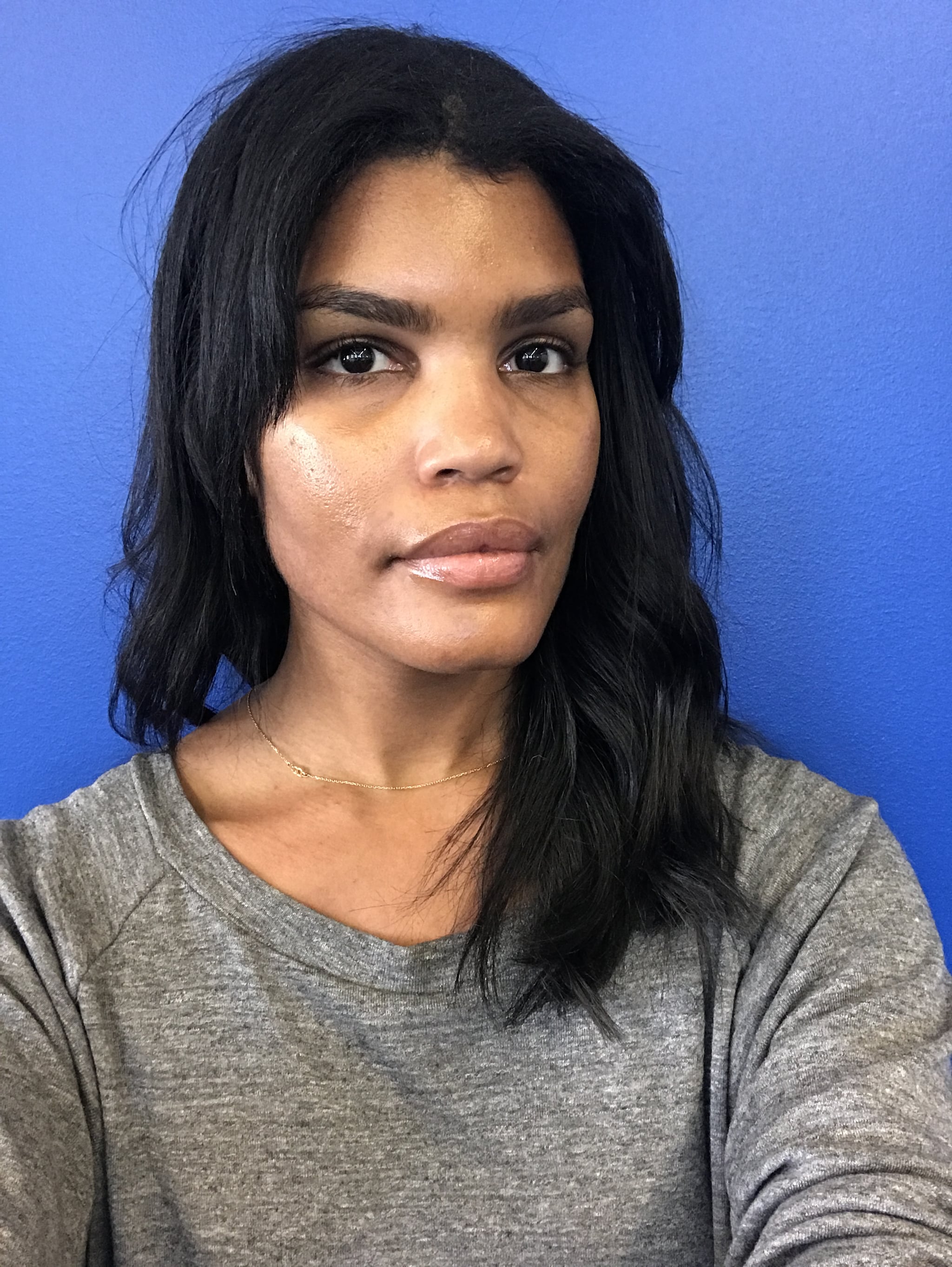 Image Source: POPSUGAR Photography / Brittney Stephens
I'm obsessed with skin care, and I'm a staunch supporter of the multistep routine — the more steps, the better, in my opinion — but recently I was introduced to a moisturizer that aimed to threaten my normal five to seven product process — and could replace yours, too. eXO Face Bio Digital Perfection Moisturizer ($118) is basically the equivalent of your eye cream, toner, serum, and day or nighttime treatment.
I was skeptical at first — like I said, I really love steps! — but the list of ingredients reassured me. It's made with natural ingredients like sea lettuce (which promotes collagen), kelp (which fights free radicals and helps cell turnover), and kombu (a mineral-rich seaweed). Plus it has a healthy dose of coconut oil and vitamins A, C, and E. But what sets it apart from other holistic, ingredient-packed moisturizers is the presence of exosomes — more than 150 million per bottle, in fact.
You may be thinking, what the hell are exosomes? Which is definitely what first went through my head, so let's get into the science of this magical ingredient: exosomes are essentially tiny messengers found naturally in the body that send and receive nutrients to skin cells. These "happy messengers" are duplicated in eXO's moisturizer, helping to lock in hydration, regenerate tissue, and generally brighten and tighten your skin.
Long story short: this stuff works. After about three weeks of using eXO's moisturizer after cleansing (it was admittedly very hard to part with my toner, serums, and eye cream), I noticed a visible difference. My acne-prone skin was brighter and more even and felt smoother and more hydrated — not to mention the dark circles under my eyes after an especially long night of drinking had all but disappeared. After a month, I could go without foundation or tinted moisturizer completely.
While I did forego my other skincare products during this time, I still applied sunscreen after moisturizing, as eXO does not contain SPF. I highly recommend the Bio.digital Perfection Moisturizer if you're looking for a truly incredible all-in-one product that delivers real results (and frees up a bit of your time in the bathroom).