Game of Thrones Makeup Brushes
That Game of Thrones Brush Set You've Been Hearing About Is on Sale!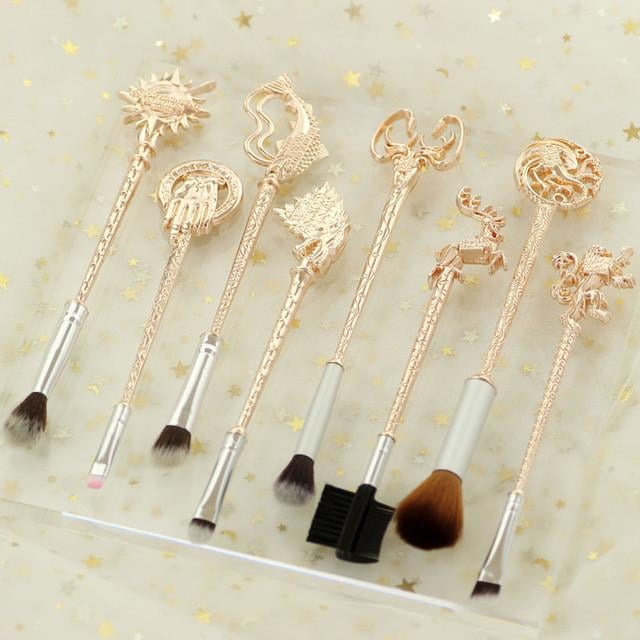 There's a makeup brush set for every fandom out there: Harry Potter, Beauty and the Beast, even Mean Girls. After seven seasons Game of Thrones, the show finally got its own brush collection, too. And my, was it worth the wait.
Created by British makeup brand The Catch 96, the Thrones-inspired set comes with eight brushes each adorned with one of the emblems from the family houses: Baratheon, Lannister, Stark, Targaryen, Martell, Greyjoy, Tully, and the symbol for the Hand of the King. They also feature each family's respective sayings, from the Lannisters'"hear me roar" to the Starks' "winter is coming."
The brushes come finished in silver, gold, rose gold, and copper, and sets include five shadow brushes, a fluffy powder brush, a brow and lash comb, and a liner brush.
On top of that, they are now on sale. Formerly $80, the set is now half off at $40. We haven't been this happy about anything since Jon Snow and Ygritte's infamous cave scene.
Get a closer look at the makeup brushes, ahead.