Game of Thrones Makeup Special Effects Facts
3 Wild Facts About the Makeup and Special Effects on Game of Thrones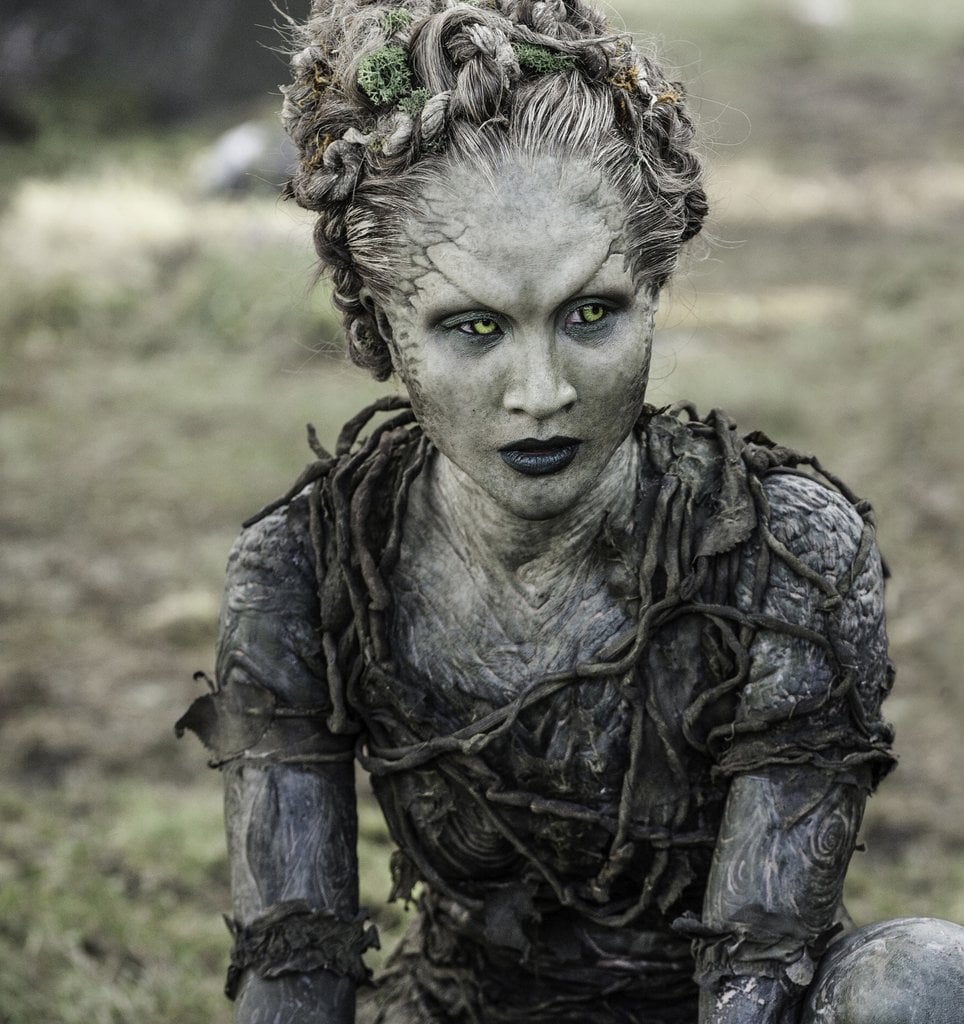 Image Source: HBO
We all had a field day when we saw the Game of Thrones Night King blasting Drake while getting his makeup done. While that was (sadly) not from the official set, another video has surfaced featuring the show's actual makeup and special effects artists. It gives a behind-the-scenes look into the insane level of detail that goes into prosthetics and props that get mere seconds of screen time.
From children of the forest to Wun Wun the Giant to White Walkers and all the blood and gore we see in every episode, this mini film explains it all. Here are some of the cooler things we learned:
1. The Night King's makeup takes four and a half hours.
The coolest part of the 15-minute video is a hyperlapse of actor Vladimir Furdik's transformation into GOT's most chilling villain using airbrush-painted, sculpted silicone pieces. The makeup artists stay on set for 11 hours, constantly doing touch-ups.
2. Hair is individually inserted into prop limbs.
This is crazy. One of the artists working on a severed arm that would likely be used in a battle scene said they use real human hairs — and curl them themselves to look real — then put them in using a tiny needle, one by one. It takes an entire day. And the artists come on set touching up the props just as they would the actors.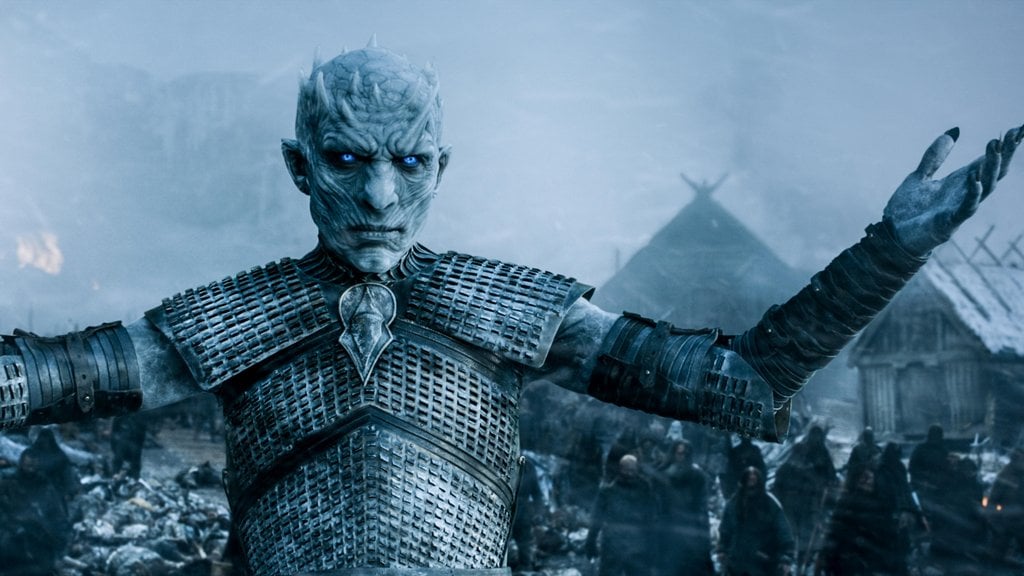 Image Source: HBO
3. There are 50 masks for background actors you probably don't notice.
Prosthetics are used for anyone getting a close-up, but for big groups (like the wights), extras wear full masks. Some have been around for four seasons, and they have to be refurbished every single year for hair and paint touch-ups.
There's way more where that came from. Watch the full video (and get some serious Halloween inspiration) below.