Glossier Makeup
Glossier Is Launching Minimalist Makeup For the Ultimate Cool Girl
As POPSUGAR editors, we independently select and write about stuff we love and think you'll like too. POPSUGAR has affiliate and advertising partnerships so we get revenue from sharing this content and from your purchase.
After talking about the beauty products other people used, Into the Gloss founder Emily Weiss decided to start creating her own. So in Fall 2014 Glossier debuted with its Phase 1 of minimalist skin care essentials: rose water spray, priming moisturizer, skin tint, and a does-it-all balm. Eventually Emily added more into the mix, including a coconut version of said balm, face masks, a milk jelly cleanser, and more. The line was instantly a hit with influencers, models, and fresh-faced girls everywhere.
While we were busy taking face mask selfies and debating which Balm Dotcom is better, Weiss and co. were ahead of the game creating Phase 2, a line of three makeup products that will easily give you the ultimate no-makeup makeup look. The offering includes Boy Brow (an existing eyebrow pomade that will be offered in three shades), Stretch Concealer (available in five hues), and Generation G Sheer Matte Lipstick (sold in four colors). It all debuts on March 14 and is sure to set Glossier fans into a frenzy.
We sat down with Emily to get the scoop on these newbies. "[These are] three makeup products we think every girl should have as the core staples in her bag that work morning, night, weekends, weekdays to have her looking really on trend and downtown cool — like a better version of [herself]," she said of the inspiration for the offering. "We like to say moisturized is the new matte, which I think we really achieved with our Phase 1 set. We designed all of our skin care with the [idea] to make you look your best right away. And now we've developed this tightly edited selection of color makeup products that really enhance that glowy fresh skin."
Emily also thought about her muses and devotees when creating this collection. "We decided on three products that were influenced by all of the women we interviewed on Into the Gloss over the years from Selena Gomez to Isabel Marant to Kim Kardashian," she said. "Also, our readers and our community of Glossier Girls chimed in on which products they wanted to see."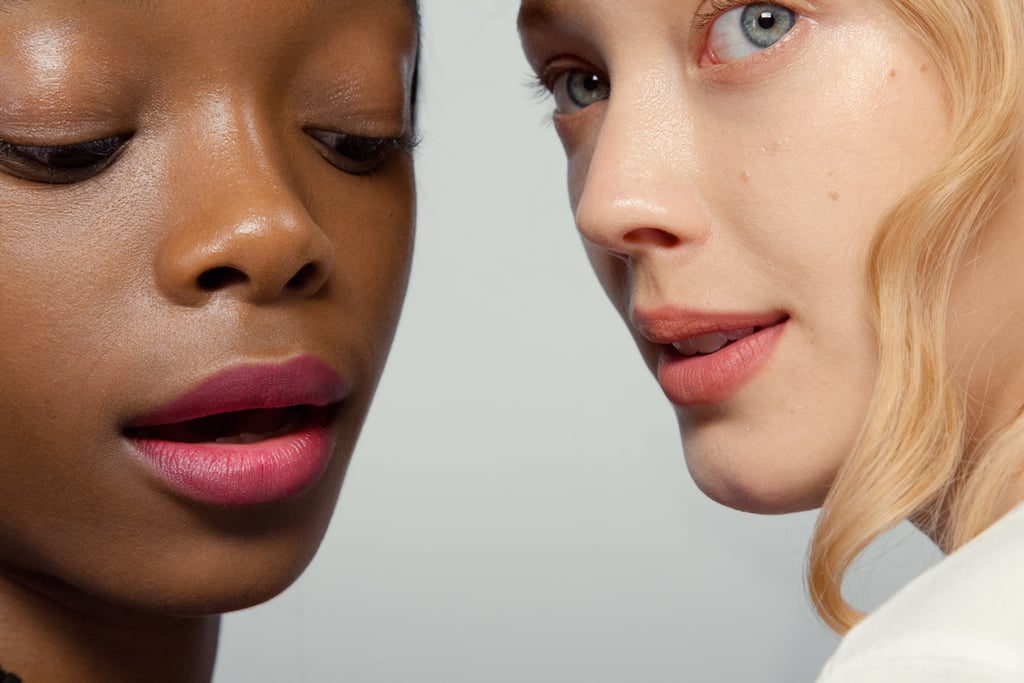 The notoriously sold-out Boy Brow must have been an obvious choice to include in Phase 2 after seeing how quickly it rose to fame, so to speak. Weiss told us there is a 10,000-person wait list for the eyebrow pomade!
Phase 2's makeup offerings are a natural progression for the brand, but many have been asking about Glossier's plans for a sunscreen since its inception. Well, there's good news! We can exclusively tell you it's happening; we just don't know when. "The two things that since we launched girls have been clamoring for is concealer and sunscreen," Emily divulged. "They're getting one now, and they'll get the other later this year — it's sick."

But seriously, get stoked for Phase 2, because we've already tried it, and it's nothing short of awesome. If you live near New York City, you can shop for all things Glossier at the brand's Phase 2 showroom, which opens to the public on March 19 for three weekends. Everyone else can shop it online. And for now, keep reading to discover Emily's advice, tricks, and tips for using all three new products in Phase 2.