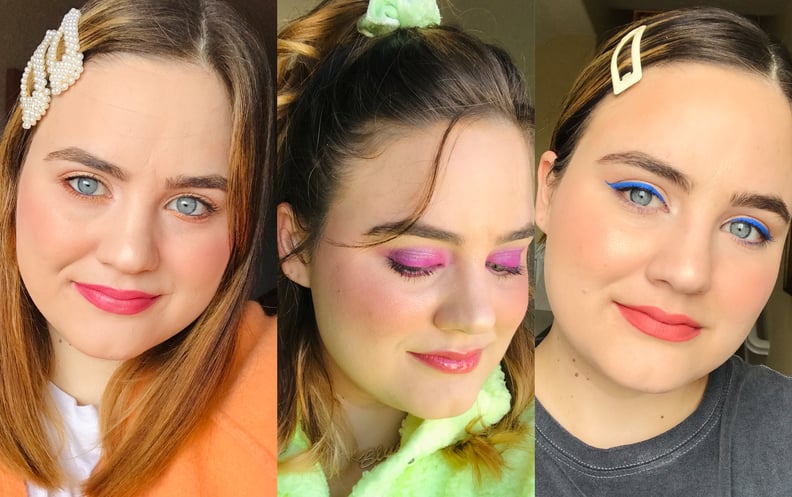 POPSUGAR Photography | Macy Cate Williams
As POPSUGAR editors, we independently select and write about stuff we love and think you'll like too. If you buy a product we have recommended, we may receive affiliate commission, which in turn supports our work.
Wake up. Brush teeth. Turn on coffee pot. Throw on sweats. Open laptop. Sit on couch. Since staying at home every day, my morning routine has never been so simple. I practice the exact same actions over and over as soon as that alarm goes off. The one thing I actually miss is getting ready to head into the office; putting on makeup is my favorite part of my morning. It's almost like a meditation for me — my apartment is quiet and I get to take 20 minutes to just be creative and zone out. I miss that so much.
These days, I'm pretty much rolling out of bed and vaguely glancing at myself in the mirror for a moment. Of course it's been great to let my skin breath, but I also long for that put-together feeling I have when I'm ready to step out into the world.
So last week, I decided to challenge myself. I would put on a full face of makeup for seven days in a row. I'm not just talking about my usual routine; I decided to go all out and play with different looks. It would be a fun little project I could look forward to each morning. Ahead, I photographed each one of my completed looks (mostly to hold myself accountable) so I could take you though my little journey. Read on to see how I did, and how I ended up feeling by day seven.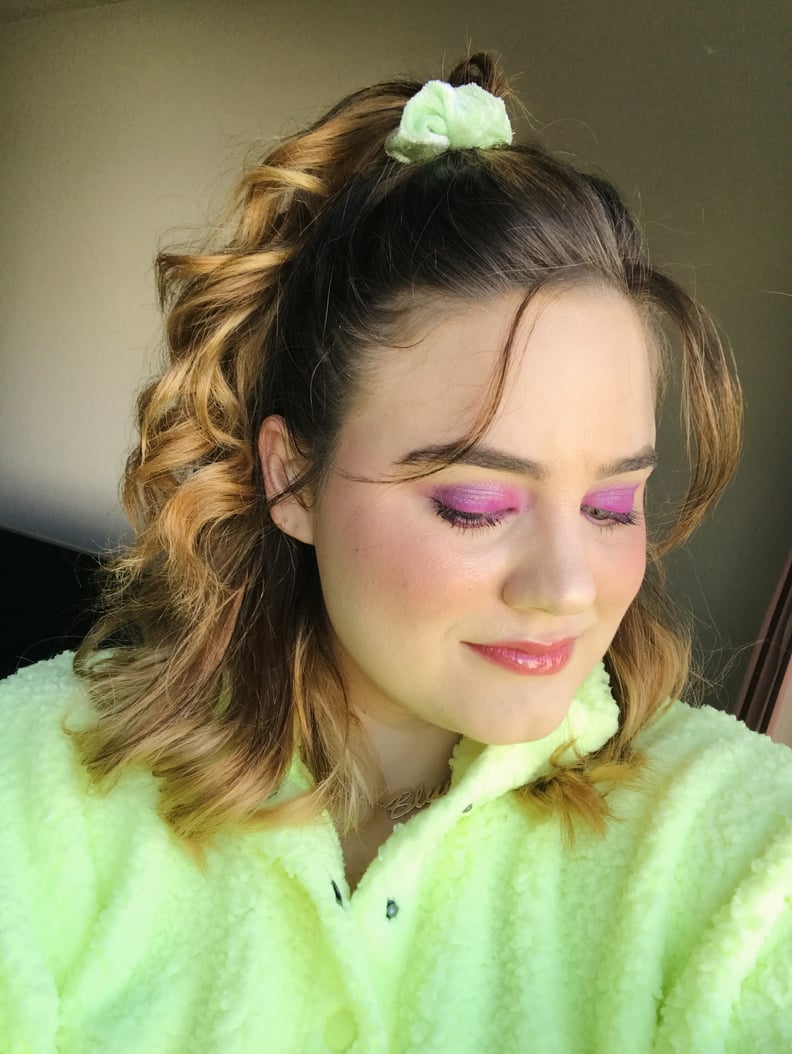 Day 1: Going All Out
How I Felt: I was excited to start this challenge! While I was still bight-eyed and bushy-tailed, I decided to play with some color and use purple eyeshadow. I even curled my hair and threw in a scrunchie that matched my outfit (don't worry, I was still wearing leggings; I'm not that eager). I felt like myself again — except more purple.
The Products I Used: Huda Beauty Obsessions Eyeshadow Palette in Amethyst ($27);
MAC Dazzleglass Lipcolor in Money Honey ($18)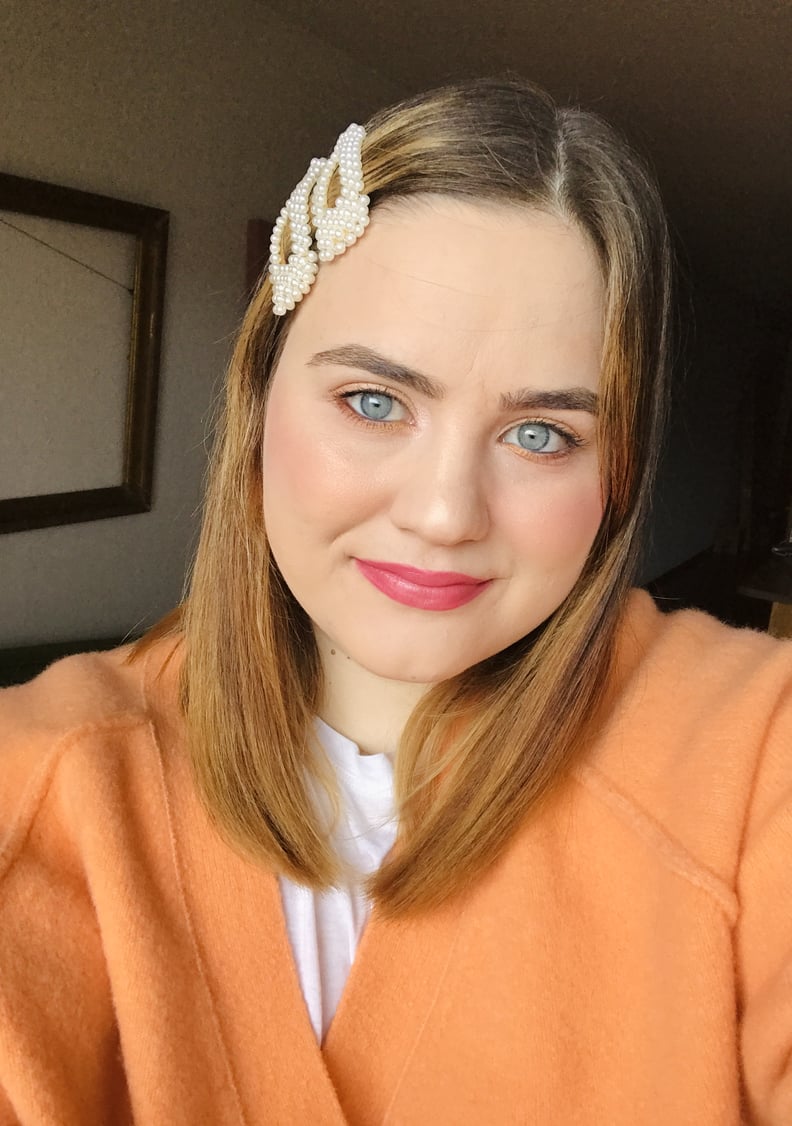 Day 2: Work Appropriate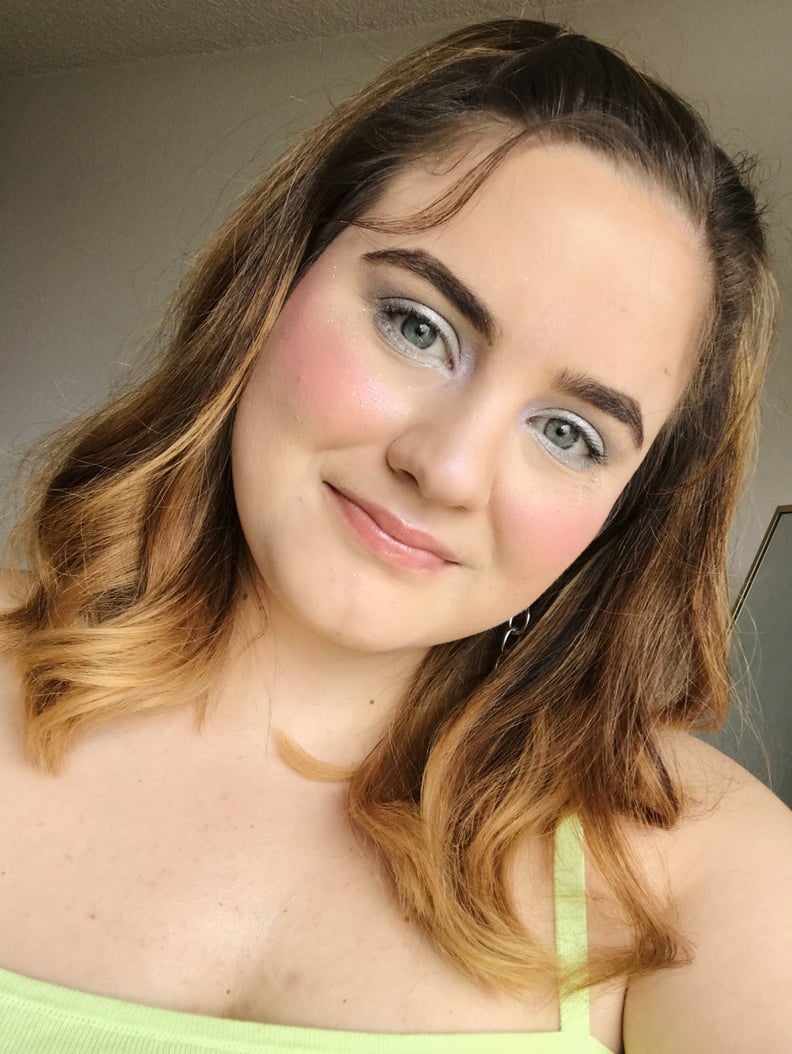 Day 3: Playing With Metallics
How I Felt: My vision for this look admittedly didn't translate (I was hoping for more shimmer and luster), but it was still enjoyable to use metallics, which I rarely ever do. I balanced out the eye with clear gloss on my lips. I really liked this look because it was easy to wash off before bed.
The Products I Used: NYX Prismatic Shadows in Metallic Silver ($6);
Glossier Lip Gloss in Holographic ($14)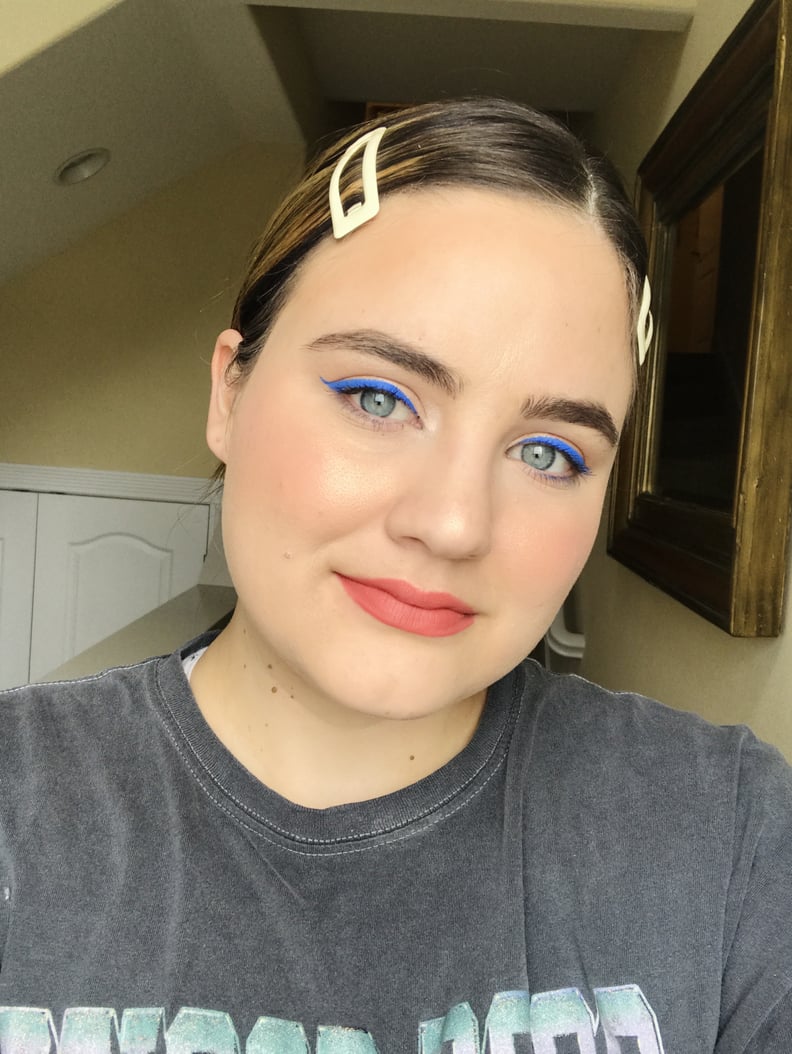 Day 4: A Pop of Color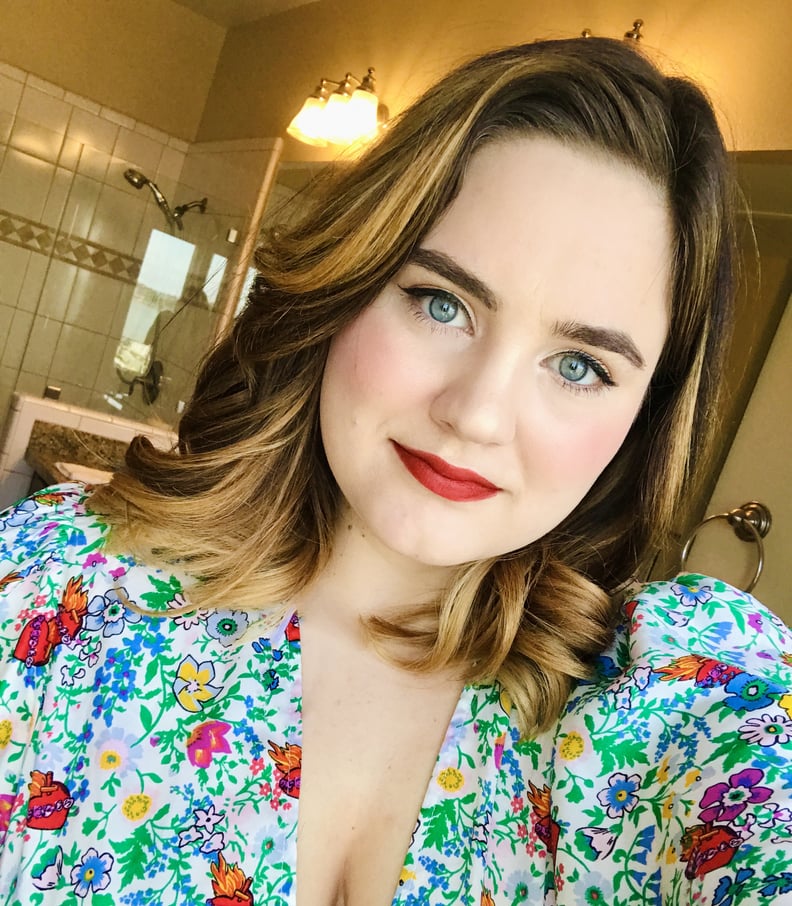 Day 5: Classic Glam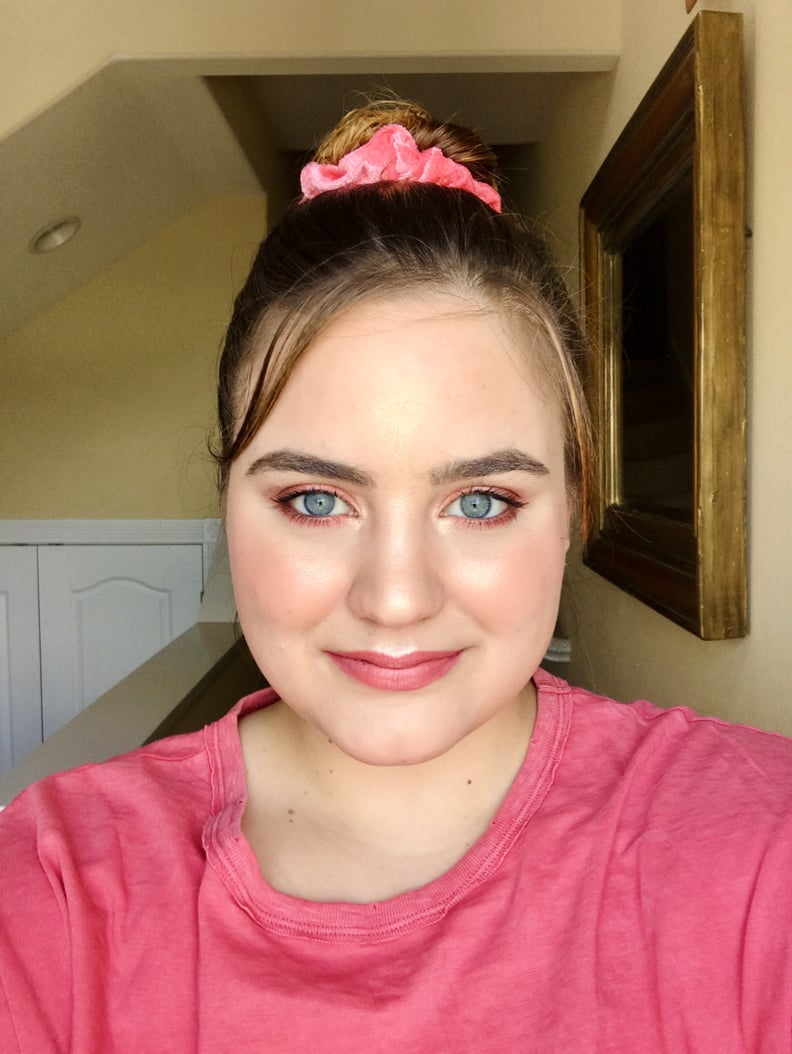 Day 6: All-Pink Everything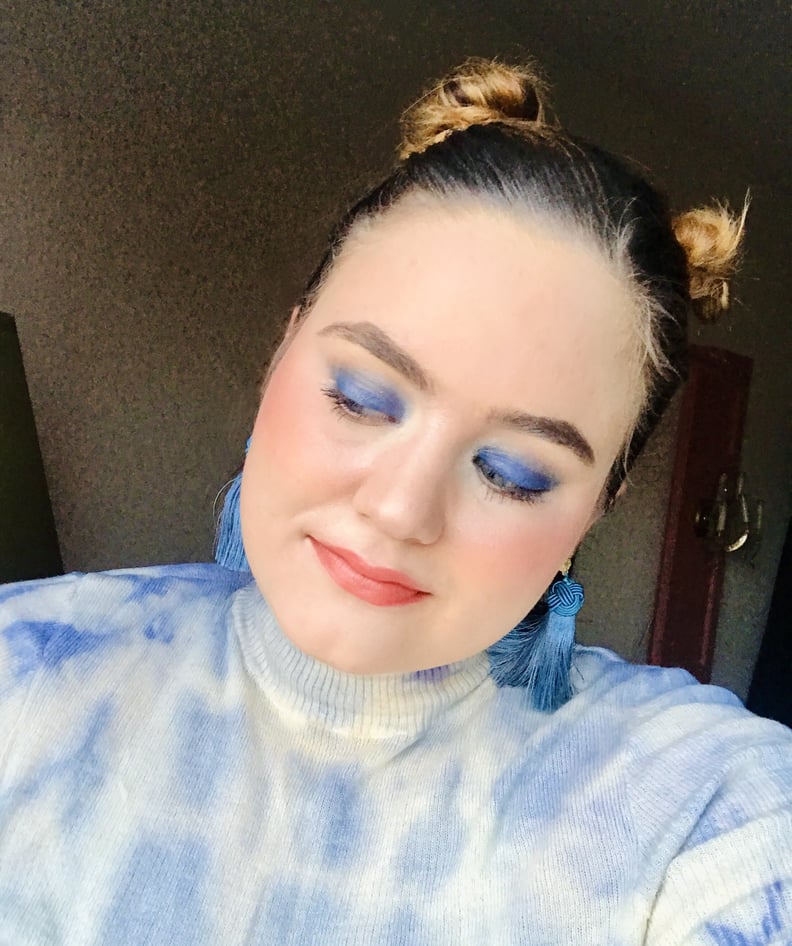 Day 7: Feeling Blue It's Over
How I Felt: I woke up feeling recharged because I knew it was my last day! I wanted to do something fun, and perhaps a little risky, so I swiped on blue eyeshadow and a blush-y cheek. I think I surprised some people on FaceTime with such a bold look, but I loved using such a mood-boosting color.
The Final Verdict: Honestly, I'm so happy I did this. It truly improved my mood and even made me more motivated to be productive with other activities throughout the day. While I probably won't do a full, trendy glam look every day, I'll definitely continue to wear makeup when I need a pick-me-up. The actual act of putting it on truly gives me joy.
The Products I Used: Colourpop 25/8 Blush Stix in Warm Rose ($8);
Colourpop Blue Moon Shadow Palette ($12)