How Is CoverGirl Different in 2018?
You Played a Part in Rebranding CoverGirl — and You Probably Didn't Know It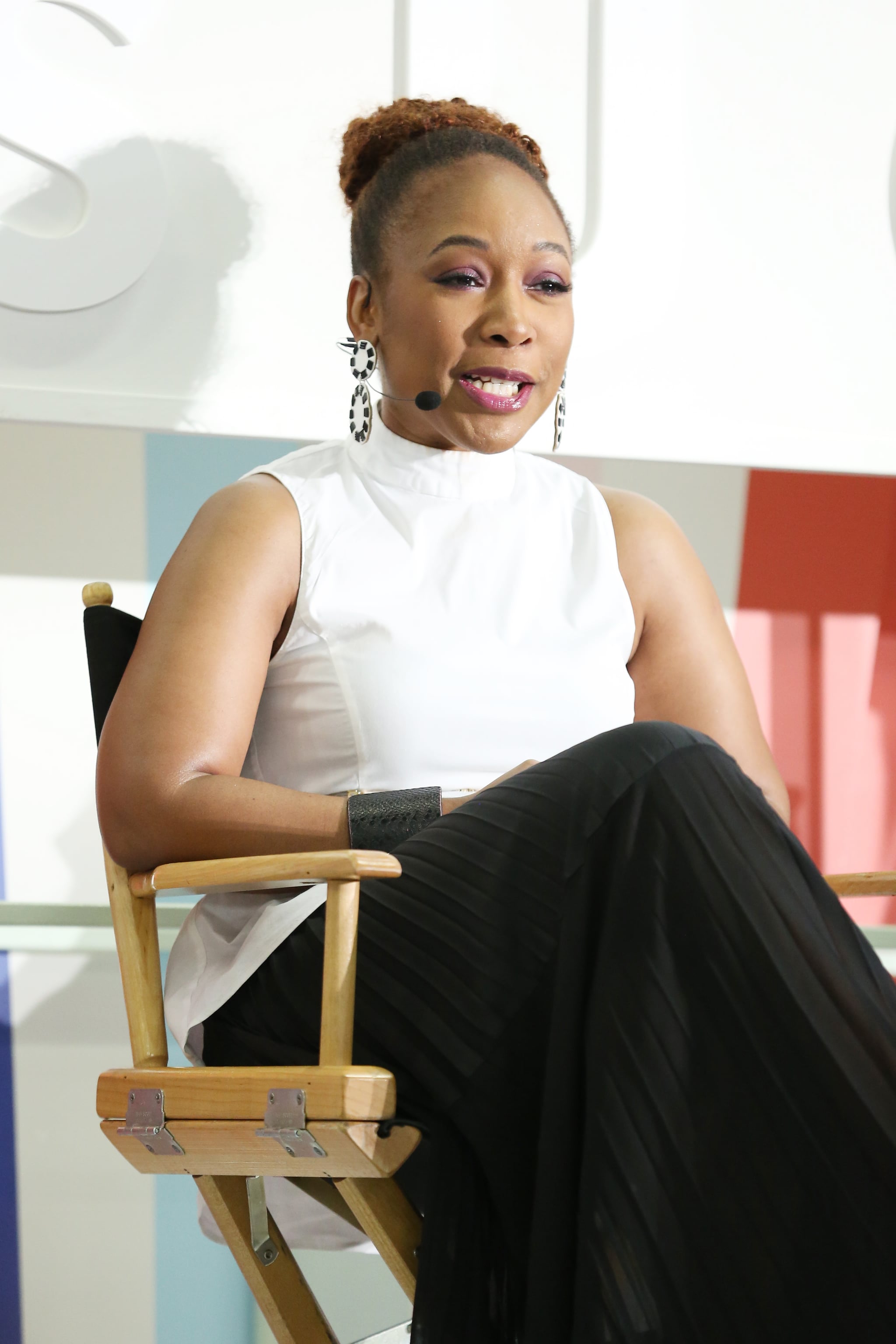 Senior Vice President of CoverGirl Ukonwa Ojo was tasked with rebranding and diversifying the iconic makeup company's image, which was no easy feat. Now, it's something she can add to her résumé, right under "industry superhero." When she attended POPSUGAR Play/Ground and spoke on a panel alongside designer Rebecca Minkoff, founder of Coveteur Stephanie Mark, and founder of Moon Juice Amanda Chantal Bacon, POPSUGAR'S Executive Style Director Dana Avidan Cohn asked her a crucial question: how did she come up with her own strategy for revamping a well-established, world-renowned corporation?
"For me, innovation is about listening to what your followers and consumers tell you that they need. I'm the crazy one on Instagram who reads every comment. When we launch a new product, I read all the feedback. I watch all the influencer videos. People say, 'You're the SVP, you shouldn't be doing that.' I'm like, no, no, no, that is my job . . . we need more inclusivity in beauty. It sucks when we launch a foundation and all of us can't try it because we only launched 20 shades. When we listen to that and we respond — for example, it's the first time that we just launched 40 shades in our Matte Made Foundation — and everybody's like, 'Oh my god, that's innovation!' It's like, 'No, you told us that you needed us to launch more!' So, for me, innovation is being obsessed with you guys and paying attention. If we do that sustainably, we'll be fine," Ukonwa said.
She also touched on the fear that comes with rebranding an icon and the worry that you'll be the person to screw it up. "We spent a lot of time talking to our consumers, talking to retailers, and one of the things we learned is that you really loved the fact that we were 'easy, breezy, beautiful.' But beauty had moved on. Some of you were wearing 25 different products on your face and you were like, 'This was not easy. It took me like an hour and a half to get this on my face.'"
Ukonwa confirmed that CoverGirl's theme "I Am What I Make Up" largely revolves around the fact that you and your makeup bag work together to create the version of yourself that you want to put out into the world each day, firmly driving home her point that the brand would not be as fresh as it is now without the influence of its customers. If that's not a beautiful thing, we don't know what is.