Interview With CoverGirl SVP Ukonwa Ojo
CoverGirl's Ukonwa Ojo Is a Bad*ss Beauty Exec You Need to Know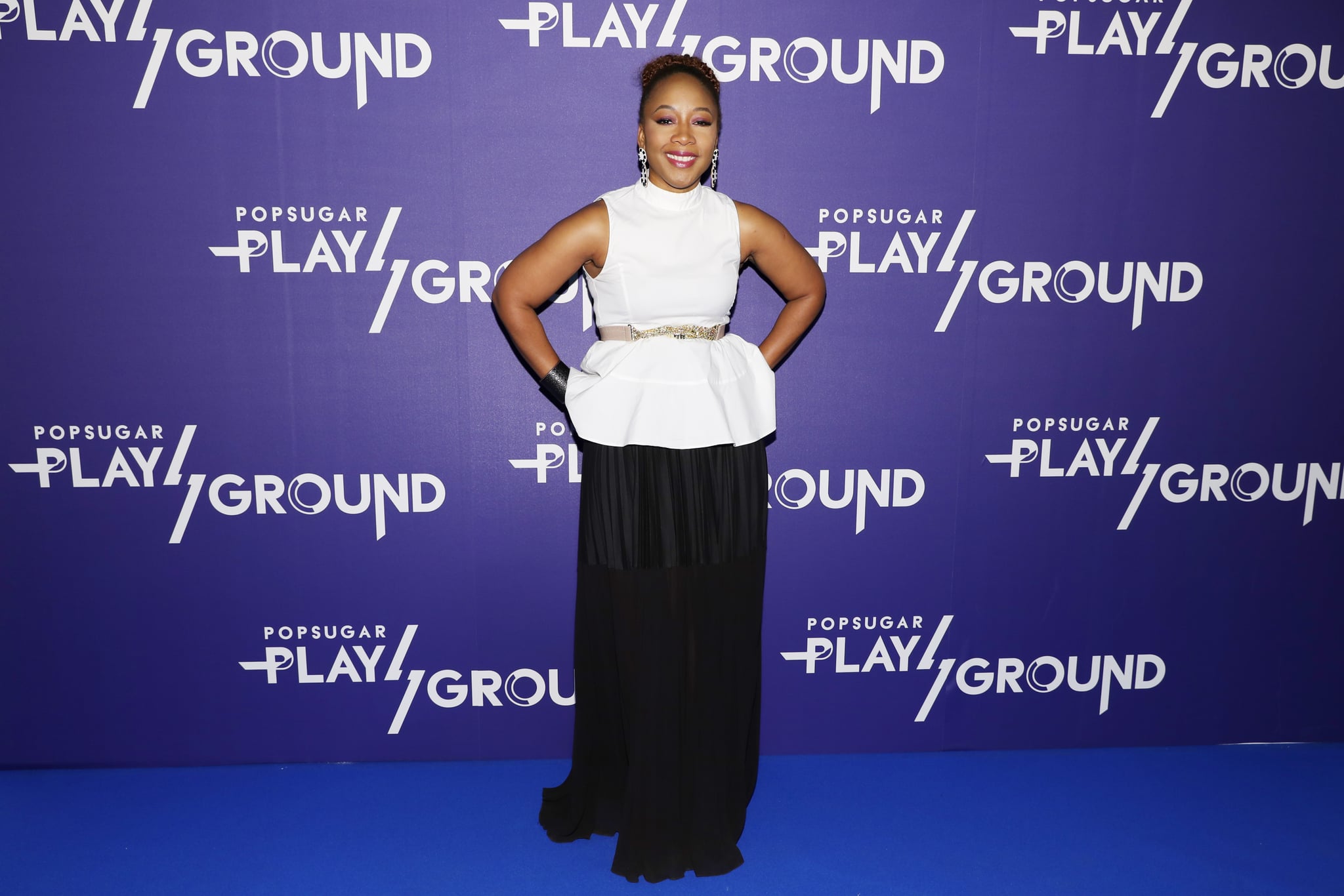 Ukonwa Ojo loves cocktails and enjoys Nigerian hip-hop. She also runs a billion-dollar beauty brand and oversees a team of about 200 people.
As the senior vice president for CoverGirl at Coty Inc., Ojo has led a massive reinvention of the brand, driving up revenue and market share. Now just 41 years old, Ojo spent the first 15 years of her life in Nigeria, where her late mother was a fashion designer. She moved to the United States as a teenager, going on to earn a business degree from the University of North Carolina, followed by an MBA from Northwestern University's Kellogg School of Management.
We caught up with Ojo at POPSUGAR Play/Ground, where she spoke on our View From the Top panel and hung out with her husband and her son. Though her weekdays are packed with important meetings and tough business decisions, she always makes time for fitness and family. Here's how she makes it all work, and what career advice she shares with other women.
POPSUGAR: You've worked at a lot of different brands that aren't beauty brands. What drew you to beauty?
Ukonwa Ojo: I've always been a beauty junkie. My mom was a fashion designer, so I grew up in a fashion and beauty household. But for some reason, I never considered it as a career. Once it was presented to me, I was like, "Oh my god, I can be with my people."
PS: What did you think you'd be doing when you went to business school?
UO: I wanted to run businesses. I started my career in finance, and I have always loved numbers. In my personal life I've always loved fashion and beauty, so this is a dream job.
PS: What advice would you give your 22-year-old self on how to do things differently?
UO: Honestly I don't know if I would change anything. I learned so many fundamental things about marketing that I use in my job right now. I'm one of those people who believes that everything happens for a reason. The journey that we take through life takes us everywhere that we are supposed to be. I love where I've ended up, but I would not sacrifice all of the learning and the challenges and the triumphs along the way, because they all prepared me for where I am today to be successful in this role, at this moment.
What I would tell my 22-year-old self is that you can combine everything. Your life doesn't have to be as compartmentalized. I'm here today with my husband and son. I'm not good at compartmentalizing my life. But that's also what makes it really interesting and fun. It's hard to be truly successful if you keep everything in separate boxes.
PS: I'm sure you have a crazy schedule. What's a typical day like for you?
UO: I work out about three times a week. I have a gym in my building, so that makes it really easy. I get up and go to the gym for an hour, and when I'm done with the gym my son wakes up. He loves to cuddle in the morning, so he comes in to cuddle and that's how he starts his day. And that's really important to me. I have a rule that my meetings don't start until 9 a.m., because it's really important to me that I get to spend that time with him in the mornings. So I leave for work at 8:15 a.m. for a 9 a.m. start.
Once I get into the office it's super hardcore all the way up until 7 p.m. or 7:30 p.m. Then I make it home in time for bedtime. I do morning cuddles and bedtime cuddles. I read him his bedtime story and then I put him to bed. Then I have dinner with my husband, and we catch up, and that's when we connect as a couple. After that I might log back on and do a little bit more work. Then I sleep. That's a typical weekday for me.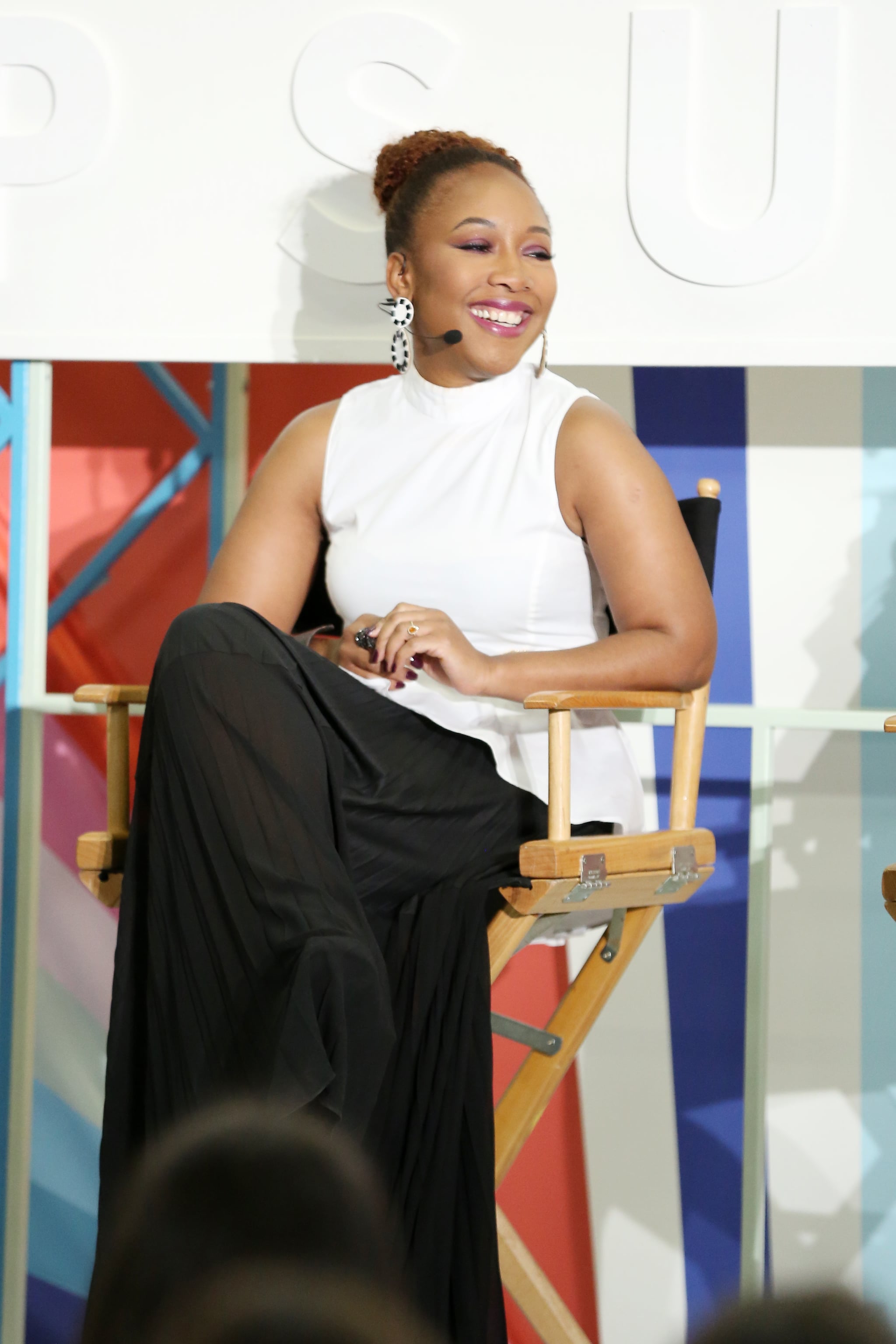 PS: What talent or passion have you been able to use in your career in an unexpected way?
UO: The reason I started my career in finance is because I was always really good at math. I thought that's what I was going to do, to pursue that passion. But I started down that path, and while I loved math, the lifestyle was incredibly boring. I just sat in front of a computer all day.
I love running businesses because I love looking at the financial challenges. I love doing turnarounds. I'm a fixer. That's why I like the fact that I've combined my passion for numbers and my passion for beauty. They both require creativity, because in order to solve problems, you have to look at it from a lot of different angles and figure out the right way forward. People don't really think of that as creative, but it's actually very creative. I use my creativity in terms of serving business problems and in terms of fashion and beauty.
PS: There are, of course, unique challenges to being a woman in the workforce. Have you had to overcome challenges being a woman?
UO: One aspect of my personality is that I'm very upfront and very direct. I think a friend of mine, when asked to describe me in a sentence, he said "elephant, meet room." That's always been a part of my personality. I'm a Nigerian-American, and Nigerians tend to be very up front people. I remember when I first got promoted to manager when I was in my late 20s, early 30s, my team really struggled with that, because in the culture I was in at the time, it wasn't normal.
So I got sent to a coach, because they were going to help me with this. When I walked into the room, basically what they said to me was, "Oh, you're really pretty. I can see how that would be a problem." And I was like, what am I supposed to do about the fact that I'm pretty? I noticed throughout this process they were trying to mold me into something I wasn't, to help me be less direct. I made a decision after that to resign from the company.
I've now spent several years since then being exactly who I believe I was created to be. I am still direct, I'm still up front, I'm still very lively and friendly, I'm still very fashion and beauty obsessed. I haven't had to change any of that, I just had to find a culture that fit that. And now I run a business that's over a billion dollars.
My advice to young women is a lot of times earlier in your career, you work so hard to fit in somewhere. What I'd say is use all that energy to find where you fit. My fundamental belief is that within who you are is everything you need in order to be successful at what you're supposed to do.
Power Your Happy Q&A Speed Round!
Guilty pleasure?
Sugar in any form. Baked goods, candy, cocktails.
Happy place?
On a beach, white sand, with a cocktail, with my family.
Feel-good music?
I'm totally into Nigerian hip-hop at the moment. I really like an artist called Kiss Daniel who has this song called "Mama." When I'm at the gym in the morning and I really don't want to be there, it makes me go five more minutes than I think I could go.
The one thing you can't leave home without?
I'm a bag girl. I always have what I believe to be a super cute purse. The other thing would be I don't touch up my makeup during the day. But I'll always have some lip product, whether it's a super nice gloss or liquid lipstick. I probably have about six in my bag at one time.
Heels or flats?
Heels, without a doubt.
First thing you do when you wake up?
My prayer. As soon as I wake up, before I get out of bed, I always spend some time in prayer and center myself for the day.
What's the last thing you do before you go to bed?
Wipe my face and hit the sack. I don't have a ritual. I'm just out.
Favorite healthy food?
Edamame.
Favorite workout?
Running.