How to Make Your Lip Gloss and Concealer Last Longer
This Beauty Influencer's Hack For Making Lip Gloss Last Longer Is Totally Brilliant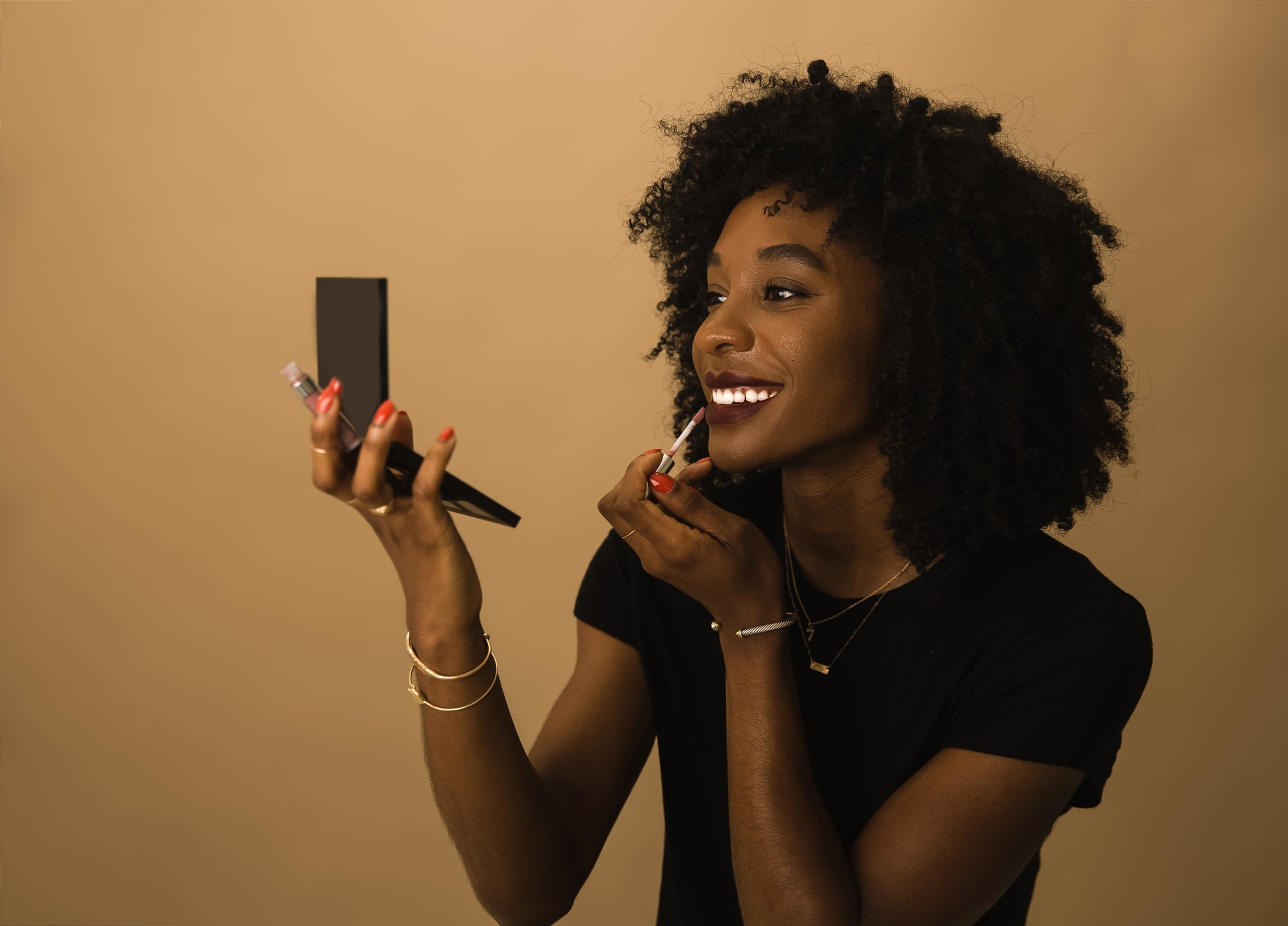 Image Source: TONL
You know the mini mourning period you go through after finishing a good book or Netflix show? You probably face a similar sadness upon reaching the bottom of your lip gloss tube. What's even more aggravating about the experience is that there's often more product lurking at the bottom — it's just impossible to reach. Luckily, beauty influencer Tiara Willis (aka MakeupforWOC) shared a hack for getting the most out of your beauty tubes — and all you need is a pair of tweezers.
In a thread titled "How to Save Money on Makeup," Willis shared many thrifty tidbits, but one specific hack is going viral, probably because it's so damn genius. To elongate the life of her liquid concealers and glosses, Willis pulls out the stopper using her trusty extraction device. This provides more room to scoop up your product, which means you get to use more of it. Three cheers for conservation!
11) HOW TO GET THE MOST OUT OF YOUR CONCEALER OR LIP GLOSS: Take out the stopper using tweezers! Ex: La Girl Pro Concealer, NARS creamy Radiance pic.twitter.com/RxStLZZs1B

— Tiara Willis (@MakeupForWOC) March 29, 2018
Willis mentioned that L.A. Girl's bestselling Pro Concealer ($4) and Nars's beloved Radiant Creamy Concealer ($30) are some of her usual suspects for tube hacking. As you can see in the photo above, she also performs this trick on Almay Color + Care Liquid Lip Balm ($6).
Whatever product you decide to operate on, may all roads end in longer-lasting makeup and fuller wallets!