How to Prep Your Face For Makeup
My Love Letter to the Makeup Before the Makeup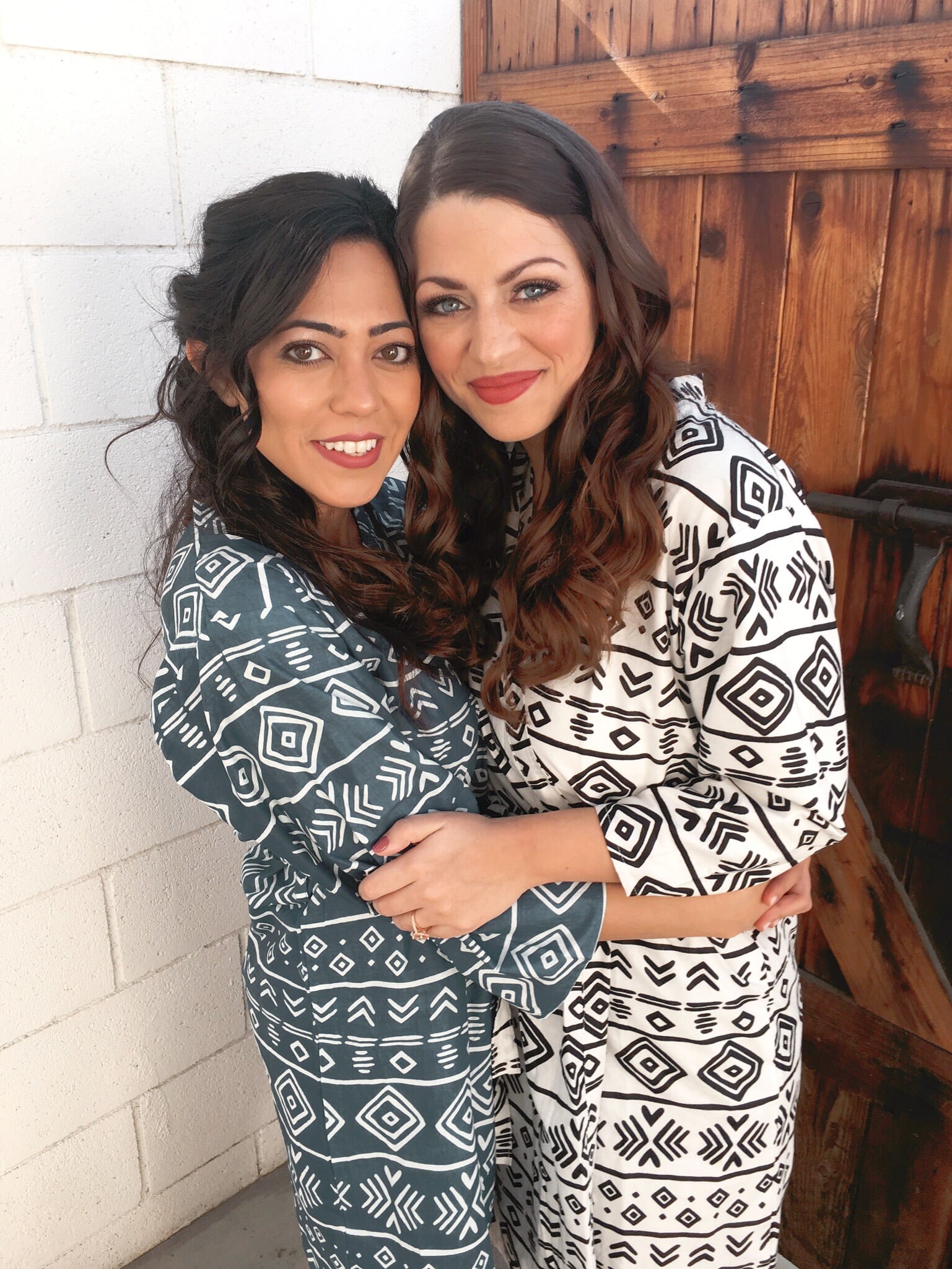 I will remember 2017 as the year I developed a newfound passion for beauty products. I'll be the first to admit that I am very lazy when it comes to my makeup regimen and always had the impression that putting on a perfect face of makeup requires far too much work than I had any interest in dedicating to the cause. Well, I was wrong — so, so wrong. That's because last year, I discovered what I like to call "the makeup before the makeup." Turns out, you can cut down a lot of actual makeup if you just prep your face accordingly. Who knew?! (Probably a lot of people, but I wasn't one of them.)
I very recently went to a wedding at which I was #blessed to be a bridesmaid. I also did my own makeup, and not to toot my own horn (100 percent to toot my own horn), but for the first time I felt like I did a great job applying it.
Above is a picture of me and the beautiful bride. (Gina, I'm sorry I used this picture without asking you, but also, you're so pretty.) She naturally had her makeup done professionally and it's flawless, but I think my makeup fares pretty well next to hers! I credit it all to my favorite face prep products. I like to think of this process as the pep rally for your face before the big game.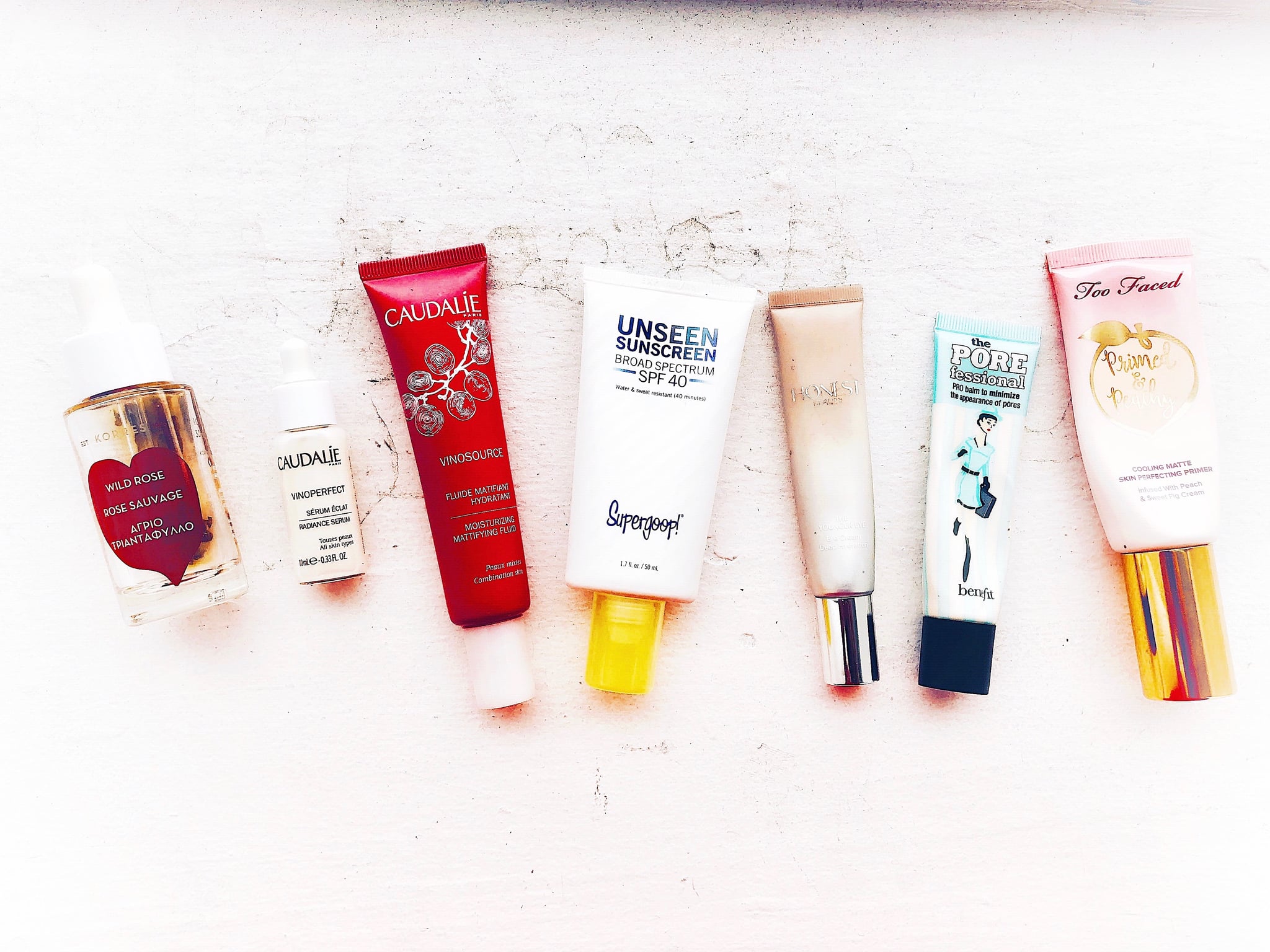 First things first: I discovered Wild Rose Vitamin C Active Brightening Oil by Korres ($54) during the Summer, and not to be dramatic or anything, but it changed my life. It helps to control my oil while brightening my face. I use this before applying anything. It's a game changer for me personally. Also, the bottle will last you forever because you really only need a few dime-size drops per use.
Second, I apply some of Caudalíe's Vinoperfect Radiance Serum ($79). This serum really helped me get rid of all the dark spots and acne scars I had on my face. Next I move on to my moisturizer.
I am naturally very oily and I've always felt like my pores were huge, so Caudalíe's Mattifying Fluid Moisturizer ($39) has been the one to rule them all for me. This helps my oily skin stay shine-free while still hydrating my face. If you have oily skin and are prone to breakouts, I highly recommend this product.
Next up is a very important part of my routine — sunscreen! I generally wear Supergoop's CC Cream ($33), which already has SPF in it, but on days when I'm applying a foundation that may not have SPF, I always use Supergoop's Unseen Sunscreen ($32). This little baby is super lightweight and doesn't give you that icky, sticky feeling.
Coming in at number five for this prep rally is Honest Beauty's The Younger Eye Cream ($28). I have huge eyes and sometimes the skin underneath gets extra dry. Even though I apply eye cream every night, I always use this specific formula during my makeup prep for extra hydration. I like it because it helps prevent creasing from concealers.
Next we have one of my VIP products in the routine. It's Benefit's Porefessional Face Primer ($12), which makes all my Texas-sized pores disappear. Last but not least, my lucky number seven is the Too Faced Cooling Matte Perfecting Primer ($32). I know you're thinking: two primers? Are you nuts? Yes you're right, two primers and also yes, I am nuts but that has nothing to do with the number of primers I use. I love that this primer helps brighten up my skin and keeps my makeup on for what seems like an eternity. It doesn't hurt that it smells like peaches, either.
It took me a while to finally find my dream team of products, but I am so glad I did. Whatever your perfect mix of pep rally products are, I think they make a huge difference for your makeup or non-makeup routine. Please enjoy this picture of me thinking about my dream team, and how I much love them all.
Image Source: POPSUGAR Photography / Zareen Sidddiqui
Product Credit: Zareen Siddiqui