Interview with Kerry Washington About Neutrogena 2018
Why Kerry Washington Wanted to Create the "Glove Compartment" of Palettes For Neutrogena
As POPSUGAR editors, we independently select and write about stuff we love and think you'll like too. If you buy a product we have recommended, we may receive affiliate commission, which in turn supports our work.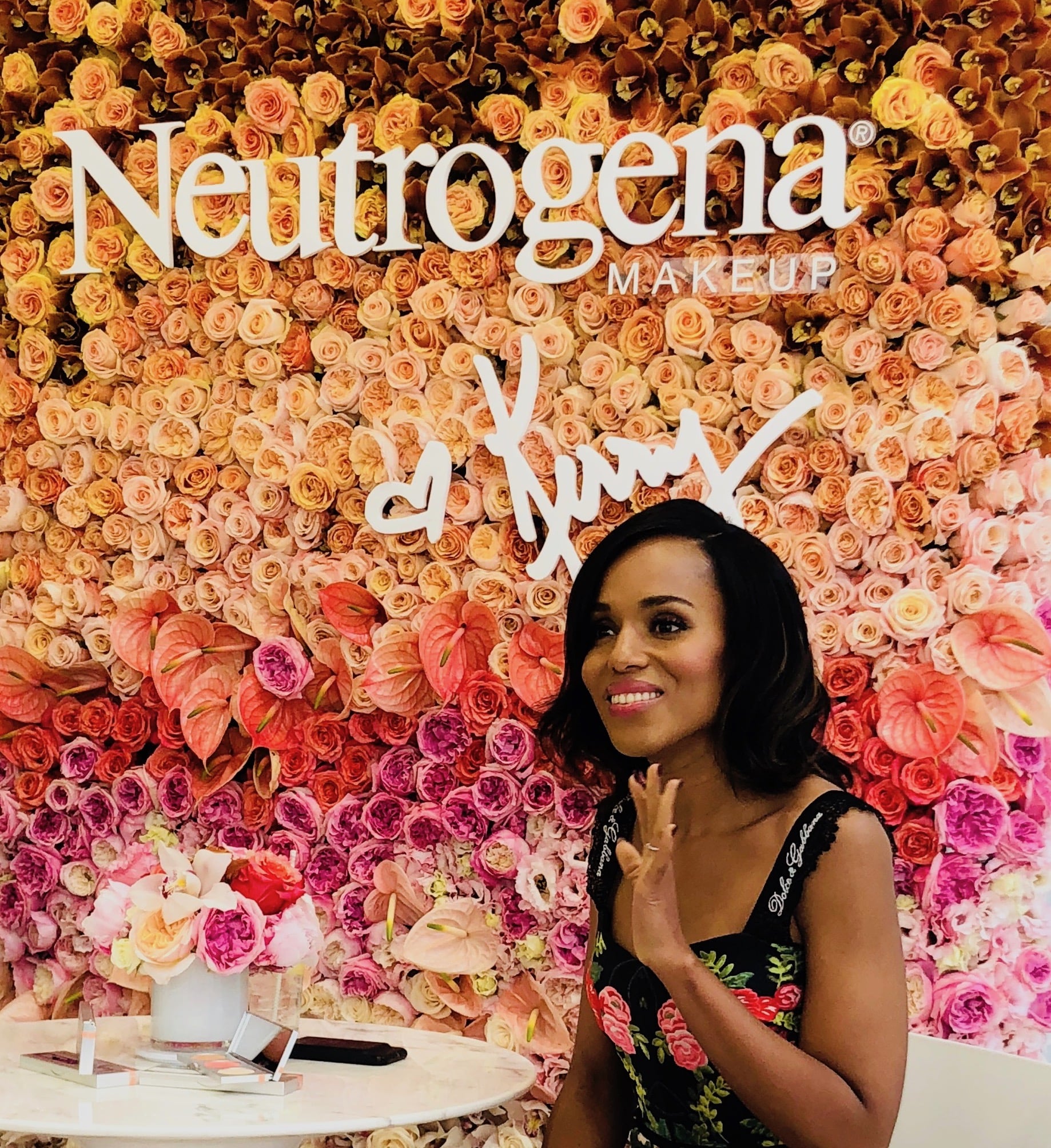 Image Source: Neil Scibelli
As a makeup artist who works with celebrities often, you can bet that I'm constantly trading tips and techniques with my clients to help them stay on top of their glam game at all times. This time, I put a celeb in the hot seat to do some digging for myself.
I was lucky enough to catch up with the lovely Kerry Washington last week at New York City's Upper East Side Ulta store for an exclusive chat about her brand-new Essential makeup collaboration with Neutrogena. Kerry has been a longtime Neutrogena ambassador, but these are the first ever all-in-one color palettes to be released from the iconic brand — and we're so excited.
The Kerry X Neutrogena palettes include the Essential Eyeshadow Palette ($13,) made up of four neutral-toned eye shadows and a highlighter, and the Essential Cheek Palette ($10), which includes a buildable blush, bronzer, and highlighter, and are exclusively sold at Ulta stores and online.
I got the full scoop from Kerry on everything from bringing your best "you" forward in your makeup routine, to how she personally tested all of the formulas on the red carpet before they were released.
Tell me a little about your relationship with Neutrogena and how this Essential collaboration came about.
Kerry Washington: It's been five years now as a creative consultant. It was important to me, when I started taking meetings in the cosmetic world, in the beauty landscape, to find a company to work with that I felt like I could have a voice and a say. And not just be an ambassador and a spokesperson, but to really be able to be in the lab in developing colors and shade range and to have an impact where I work. I've been able to do that at Neutrogena and have really loved doing that. They have really wanted to up the ante in the makeup space and expand their ability to have an impact in makeup. So, it was their idea actually, to do palettes. And I was like, OK! I was totally open to the idea and really excited.
Was there a specific goal in mind when creating these super-wearable eye shadow and cheek palettes?
KW: One of the things that's important for mass market beauty is that we take the complexity out of it. So I wanted the first palette to definitely be user-friendly, applicable to lots of different skin tones, and to create a palette that's kind of the "glove compartment" palette. The palette that no matter where you're going, or what you're doing, you can add a little bit of extra glow, beauty, and glamour to your day or night. Formal or casual.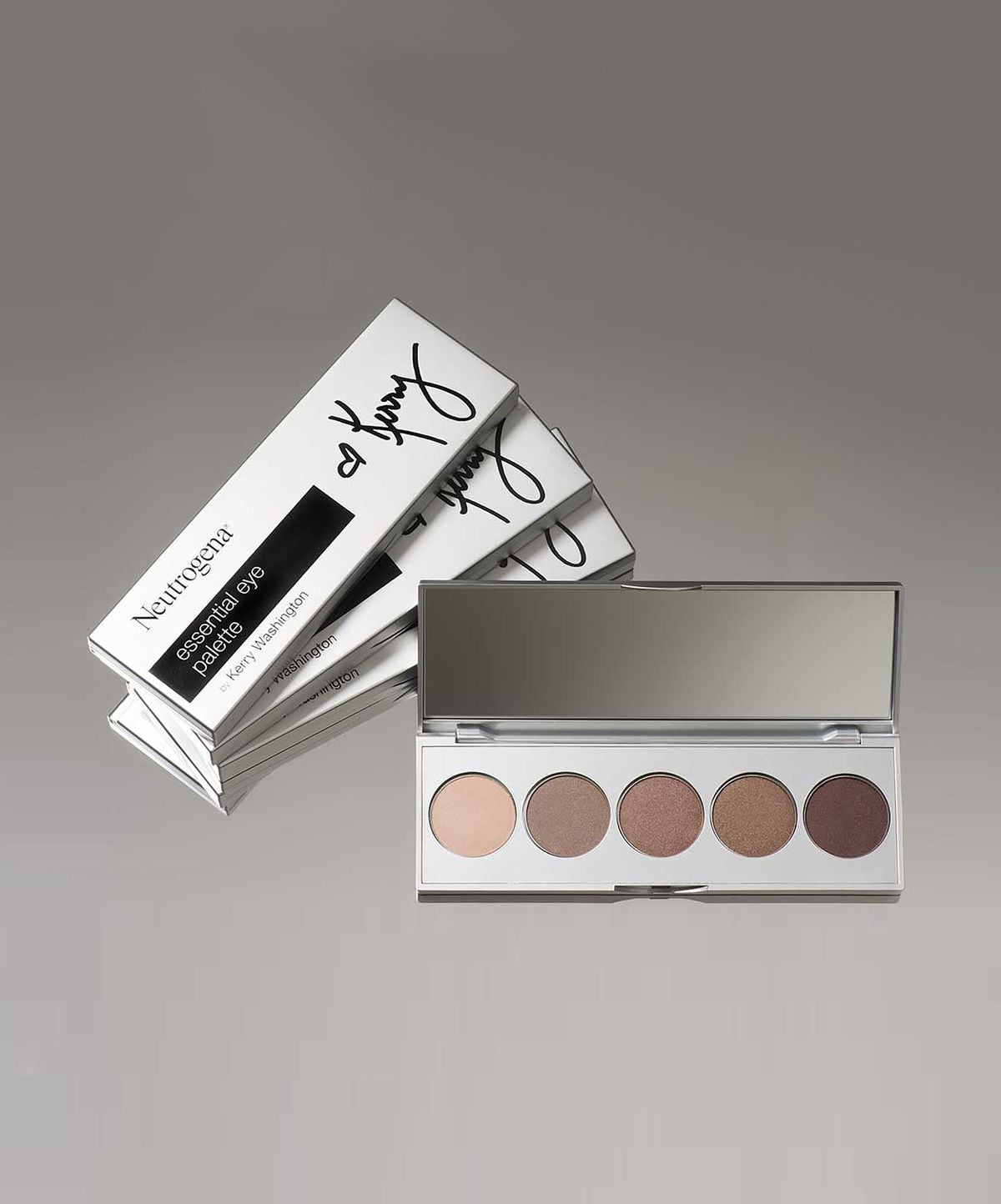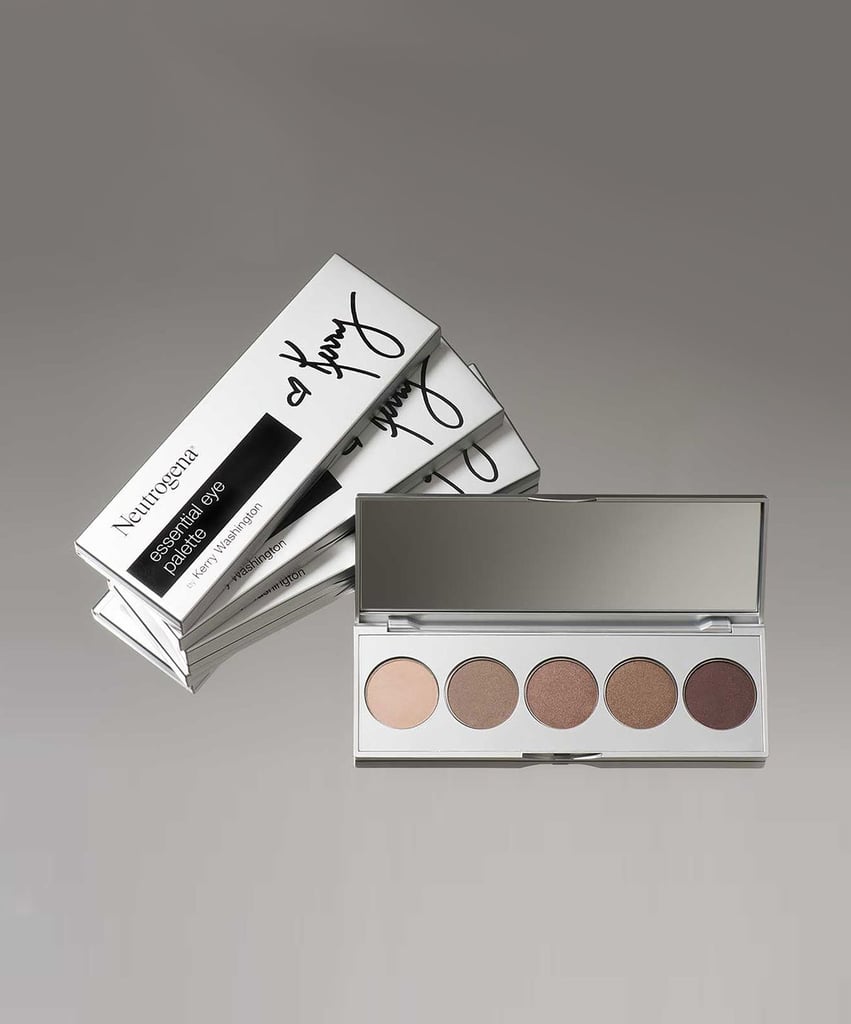 I love the names of the shades in the Essential Eyeshadow Palette: Confident, Powerful, Flirty, Focused. How did you come up with the the names?
KW: I wanted the names to be fun. Empowering. The thing that's important about makeup is not that you wake up in the morning and you feel like you have to become somebody else. I don't like to wear makeup that feels like a mask to me. I like to take risks and do different things, but I always want to feel like it's me. So I think that makeup, when it's at its best, is about revealing the best of you. And bringing your best version of yourself forward. So I wanted to capture names that invited you to do that, even in an emotional way too. To invite your best self forward in your daily interactions, not just in your glam.
Were you also involved in the expansion of the new shade ranges within the Neutrogena foundations?
KW: When I joined the company five years ago, their darkest foundation was called tan. And it was not for me. But one of their commitments to me and one of my commitments to them was to work on diversifying the color range.
I was curious as to why the Kerry Collection is specifically eyes and cheek palettes, as opposed to any other categories like lips or mascara?
KW: We've already been working on innovations that I've been really proud of from the hyaluronic line on the lip range, so we've been working on color range for a while now. I love our coral (lip gloss) that we debuted last year. So, I felt like I was already waist deep in the lip colors, as well as with the mascaras. We added hyaluronic to the mascara for extra plumping.
What about working with Neutrogena was promising for you as a brand partner vs. going with a luxury brand?
KW: On a drugstore level, there weren't a lot of brands that promised skin-clearing or hydration to the level that [Neutrogena] can that were also affordable. So I thought, It can't be that only a certain socioeconomic class has access to this kind of health and technology. Everybody of every income should be able to benefit from hyaluronic acid, salicylic acid, and SPF. And have these things embedded in their beauty.
This new collection ranges from $10 to $13, which is awesome. Was price point and keeping things affordable a factor for you?
KW: For me it felt really important. When I think about the success of Scandal, of being able to have seven seasons, lots of different people watched. But I know that if we had only been available to a certain segment of society, we wouldn't have been able to be the successful show that we were. So I do feel like I want to make a product that people who make tons of money gravitate towards, because it's a high-quality product, but for people who don't make that much, I want them to at least feel like they have access to a little bit of luxury.
As a makeup artist myself, I know I'm always trading tips with my clients. Do you find yourself learning new techniques from your glam team?
KW: I have learned so much from the makeup artists and hairstylists that I work with. From the hair and makeup chair on films and TV shows to red carpets and photo shoots, I get to rub elbows with the most talented artists in beauty at a consistent basis. So I'm always trying to pick up whatever I can.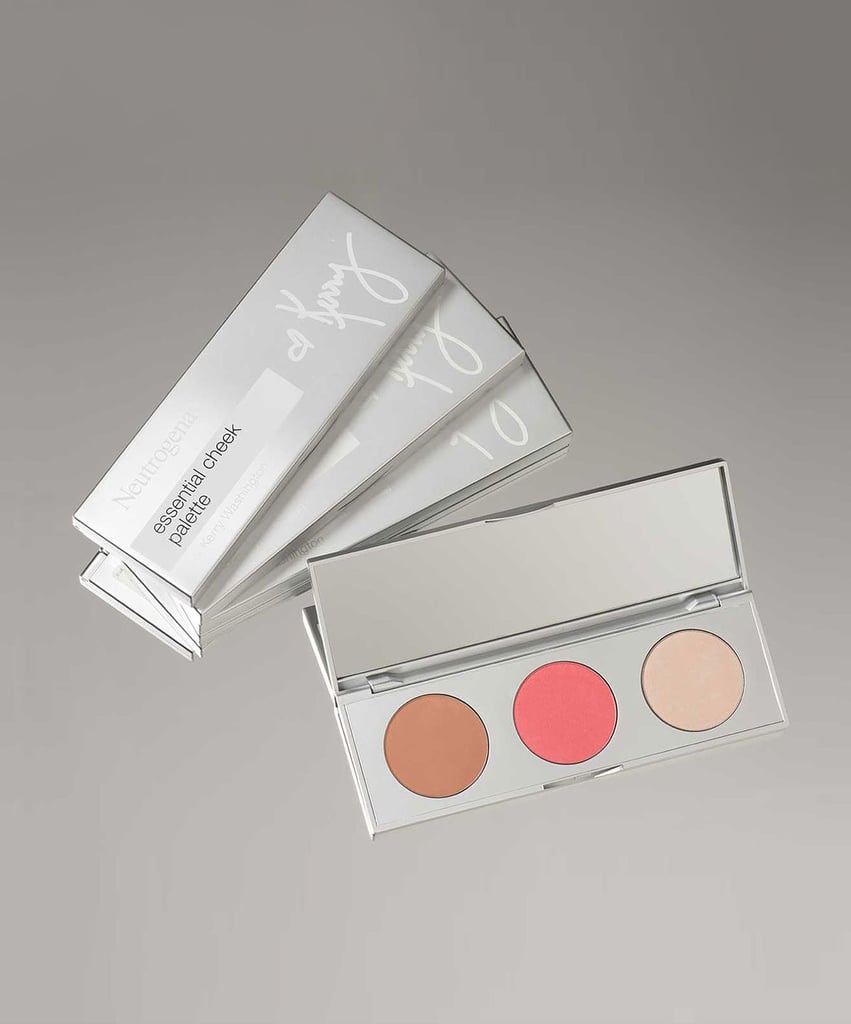 When you were developing the new palettes, did you test out the formulas on yourself to see how they wore throughout the day?
KW: Before it ever comes out on mass market, we're trying it out on the red carpet. And same during Scandal. When we were working on foundations, I was constantly trying new formulations (on set), to figure out what really holds up for 16 hours and what doesn't.
What were you sure of that you could offer your fans and consumers with a Neutrogena collaboration that isn't already available in mass market?
KW: To have a high level of quality. To have that be accessible to anybody. You don't just have to buy department-store level luxury brands to have access to great technology when it comes to your makeup. So I was very hands-on in the development. I helped out with color, packaging, the names, rather than the actual formulations; so I have to completely credit our Neutrogena chemists on that.
And lastly, I feel like so many of us grew up with Neutrogena products as a brand staple in our households. Is there a Neutrogena product that you remember being that for you?
KW: I remember as a young adult, the first time I found Ultra Sheer (sunscreen) ($11), I was like, "Oh, here is an SPF that I can wear that doesn't make me look greasy, or smell like coconuts." So I feel like the emergence of Ultra Sheer really changed my relationship with SPF. And then as a kid I remembered those bars! It was like, you have arrived as a teenager if you had one of those.