Katy Tur on Natural News Anchor Makeup
Why 1 Female Anchor Wants More Natural Makeup on the News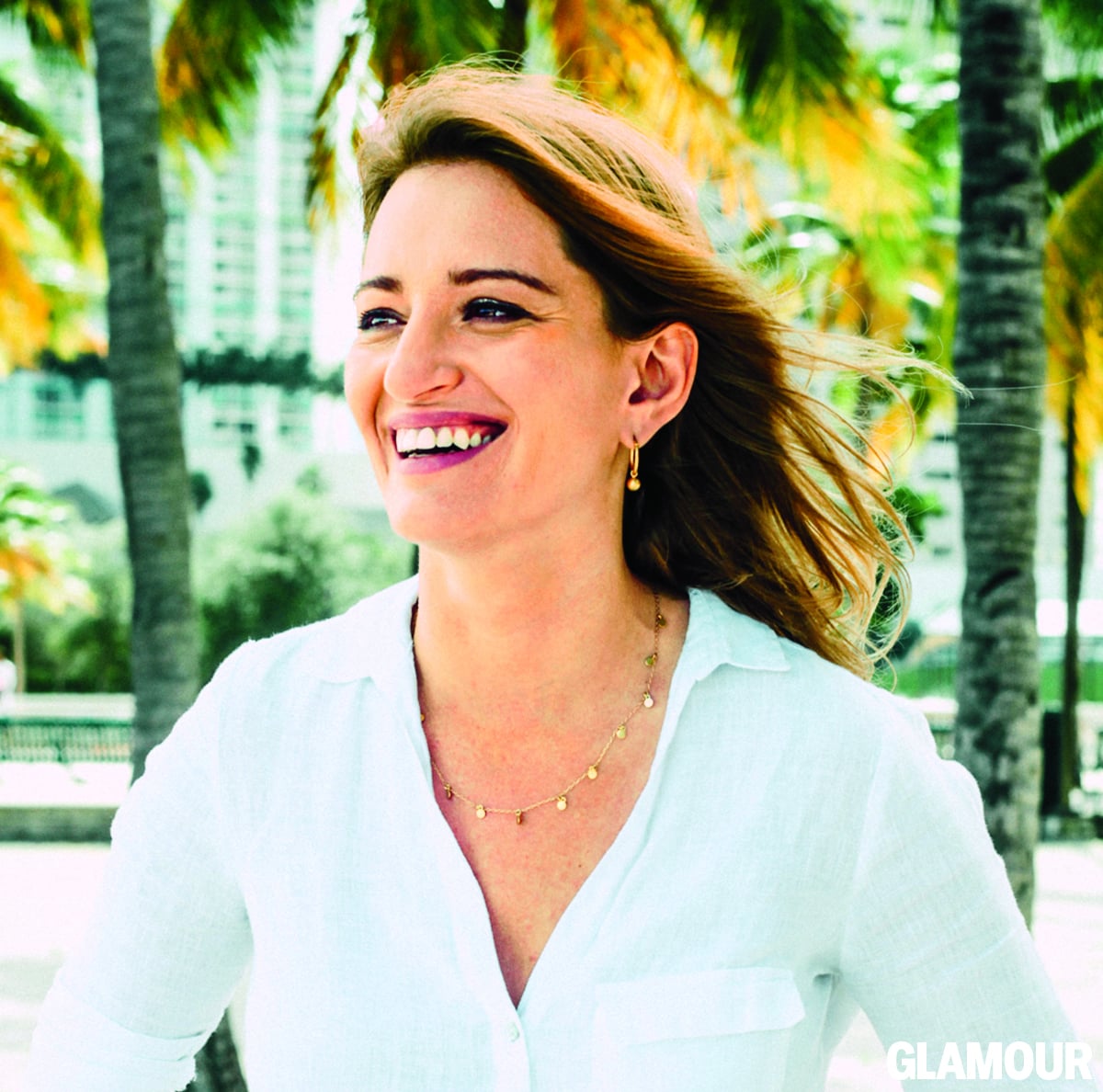 For better or worse, there's an expected look for female news anchors. We're used to seeing these women do their jobs while wearing heavy makeup. In fact, cosmetics and television journalists have become so ubiquitous, we've even published a story highlighting one anchor's expert application tips. Of course, the amount of makeup a woman wears should be her decision. That said, MSNBC's Katy Tur believes we are entering a new era of more natural-looking news anchor beauty.
In an essay Tur penned for Glamour, the host and author wrote that she's "over" manicures, eyebrow work, and other beauty rituals. She recalled a moment spent on the campaign trail in 2016 that changed her perception of makeup.
As she wrote, "One of our bosses treated us to a day off the road; we all got manicures and pedicures. It was enjoyable, but two days later I had this crappy-looking manicure. Then I had to find nail polish remover on the road. I thought to myself, these beauty rituals are such a waste of time. Sure, it can be fun to put on makeup and paint your nails, but sometimes it feels more like an obligation. And I was tired of that obligation."
Since then, Tur has stopped waxing her eyebrows because she simply just doesn't want to anymore. "I have the time; I just haven't felt like it," she wrote (although she does fill in her arches before going on air). Tur wrote that, "The makeup artists probably want to strangle me because I'm like, 'Less, less, less!' (I've had a few days when I'm like, 'Oh God, we put too much on,' and I'll wipe it off during a commercial break or when somebody else is on screen.)"
Tur went on to say that her mentality toward cosmetics has changed since she got her start as a 22-year-old journalist back in 2006. "We had to take headshots, and the makeup artists put on so much makeup — I swear I looked like a 48-year-old woman . . . For one of my first TV jobs, I was required to cut my hair, dress a certain way, and wear a certain amount of makeup. I was even told to have my hair cut based on a picture in a magazine. I realized that until I complied, I wasn't going to get any airtime."
Twelve years later, Tur is pleased to report that when she wears more natural makeup, people focus on her actual job. "When you look like a normal person, people have an easier time connecting to you. On Twitter I've noticed that people have stopped commenting on my looks and what I'm wearing. When I look in the mirror, or monitor, I want to see the Katy Tur that I've known for 34 years of my life, not some made-up version of myself," she wrote.
One final sign that the movement might be hear to stay? Tur has noticed that even conservative media company Fox News, which is practically synonymous with its done-up female news anchors, has started to rein in its glam squad. She wrote, "Today most of the industry, even Fox News, is moving away from that a little. It's partially the moment we're in: There's a shift toward a real, more natural-looking beauty. But I also think people are taking the news more seriously."
Image Source: Glamour