Lady Gaga 2011 Makeup, Plus Nicki Minaj, Ke$ha, and More
What Was the Biggest Double-Take Moment of 2011? Vote!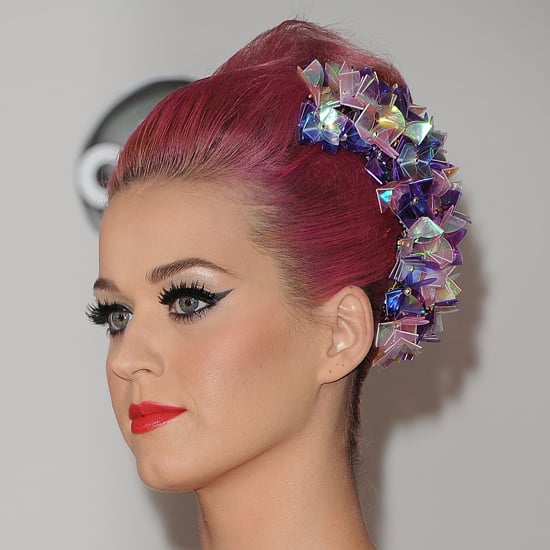 Katy Perry's hair had an extremely exciting 2011, culminating in this fuchsia updo with an enormous barrette, winged eyeliner, and bold poppy lipstick. It was, as Tim Gunn would say, a lot of look.