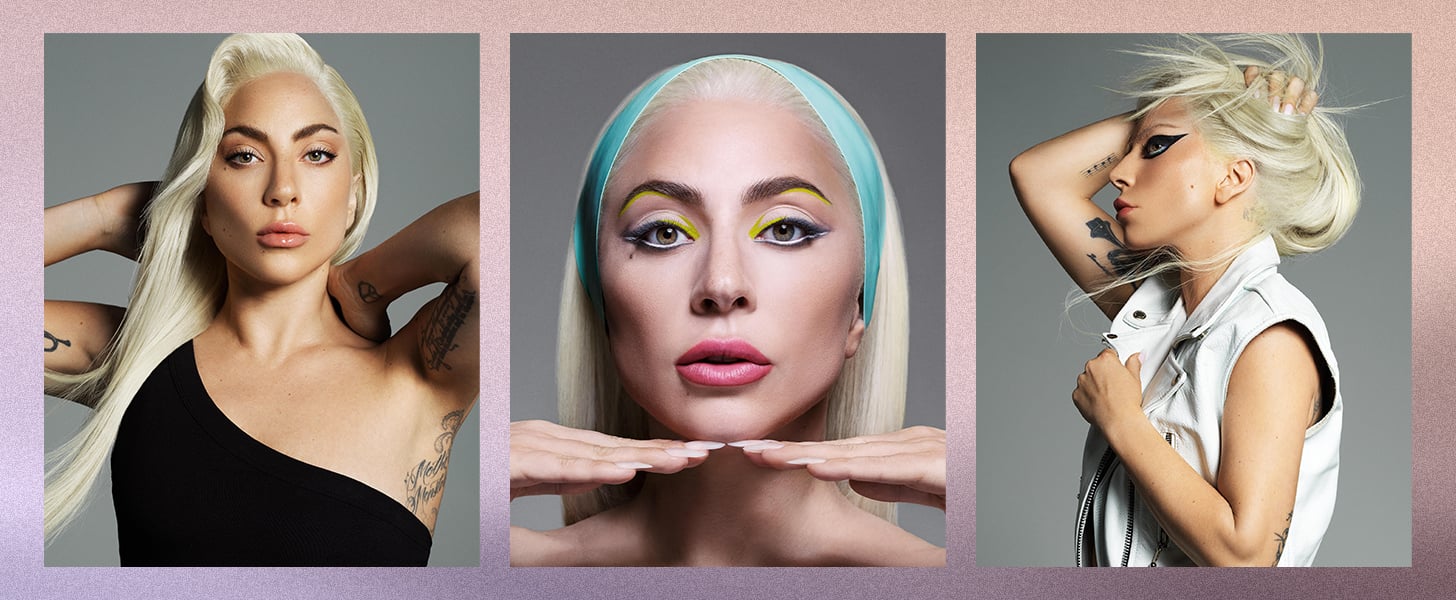 Image Source: Haus Labs and Photo Illustration: Aly Lim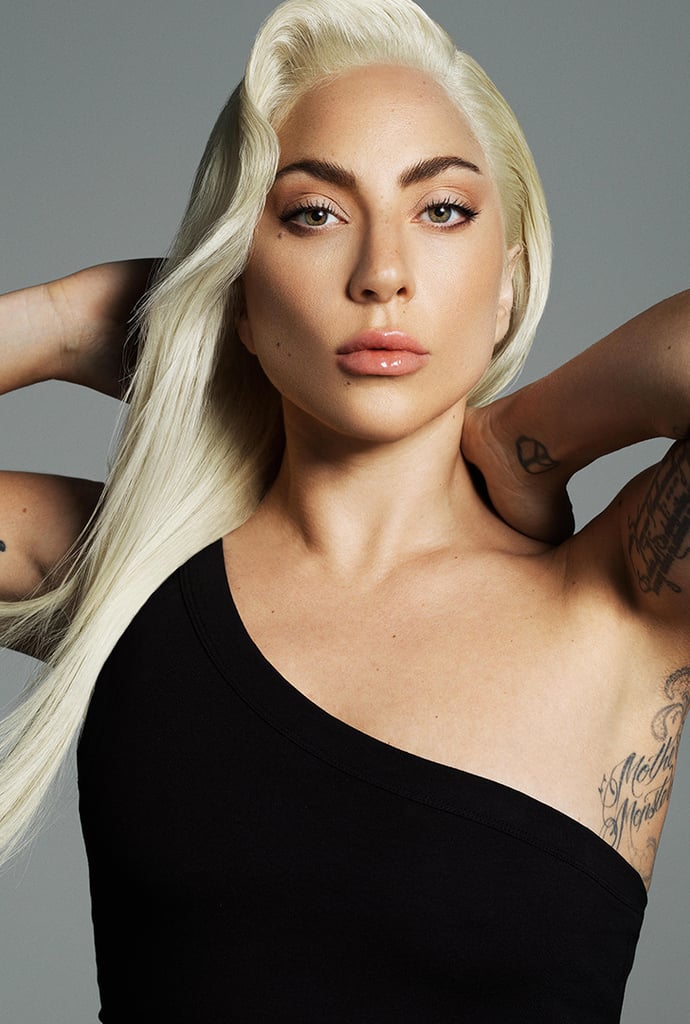 Image Source: Haus Labs and Photo Illustration: Aly Lim
Some people are resistant to change. Not Lady Gaga.
Everything she touches encapsulates the new, the exciting, the completely different from what you've seen before, often intentionally. The trajectory of her work sashays between recording studios to Oscar-winning movie sets to a dimly lit stage nestled in Las Vegas's Park MGM. The inside of her closet has seen two-toned wigs, cowboy hats, and raw flank-steak headbands. She's rerouted from car transportation to egg, then back again. Now, three years after its initial launch, she's ready to give her beauty brand, Haus Labs by Lady Gaga, its own metamorphosis.
To be clear: the crux of the company — built on an ideology that celebrates the power of makeup and self-expression — remains, but the rest of what you'll be seeing from Haus Labs from here on out has been reinvented. It's bringing a sharpened focus on sustainability and ingredients, with an extra-special emphasis on words like "clean" and "supercharged." There's a shift in retailer, from Amazon to Sephora. Then, you're getting six new formulations, from gel-powder bronzers to multipurpose face paints and beyond.
"What I realized early on with this company is that I had a lot to learn," Lady Gaga tells POPSUGAR. "I might have been an expert in my own makeup, and the way I like to do my makeup on stage or the red carpet, but I had to become an expert in the makeup for the world and for everyone else. So we got to work."
Stepping back, reassessing, and trying something different. That's the Lady Gaga way. It's also the thing about evolution: you have to shed some of the old to make room for the new — a concept she knows full well.
Constant reinvention has always been a powerful tool in Lady Gaga's life, starting from an early age when she went by the name Stefani Joanne Angelina Germanotta. "I suffered so much when I was much younger, especially in my teenage years," she says. "I felt so mercilessly bullied. I didn't feel beautiful on the outside. When I discovered makeup, I realized that I could create any person that I wanted to be at any given moment."
And create personas, she did. There was Jo Calderone (who she insists would dig her Black Onyx Matte Optic Intensity Eco Eyeliner, only smattered across his chin), the stripped-down Joanne, and who could forget Lady Gaga the bona-fide actor, who won a f*cking Oscar for her work in "A Star Is Born"? (If you watched her in "House of Gucci," you know there's more where that came from.)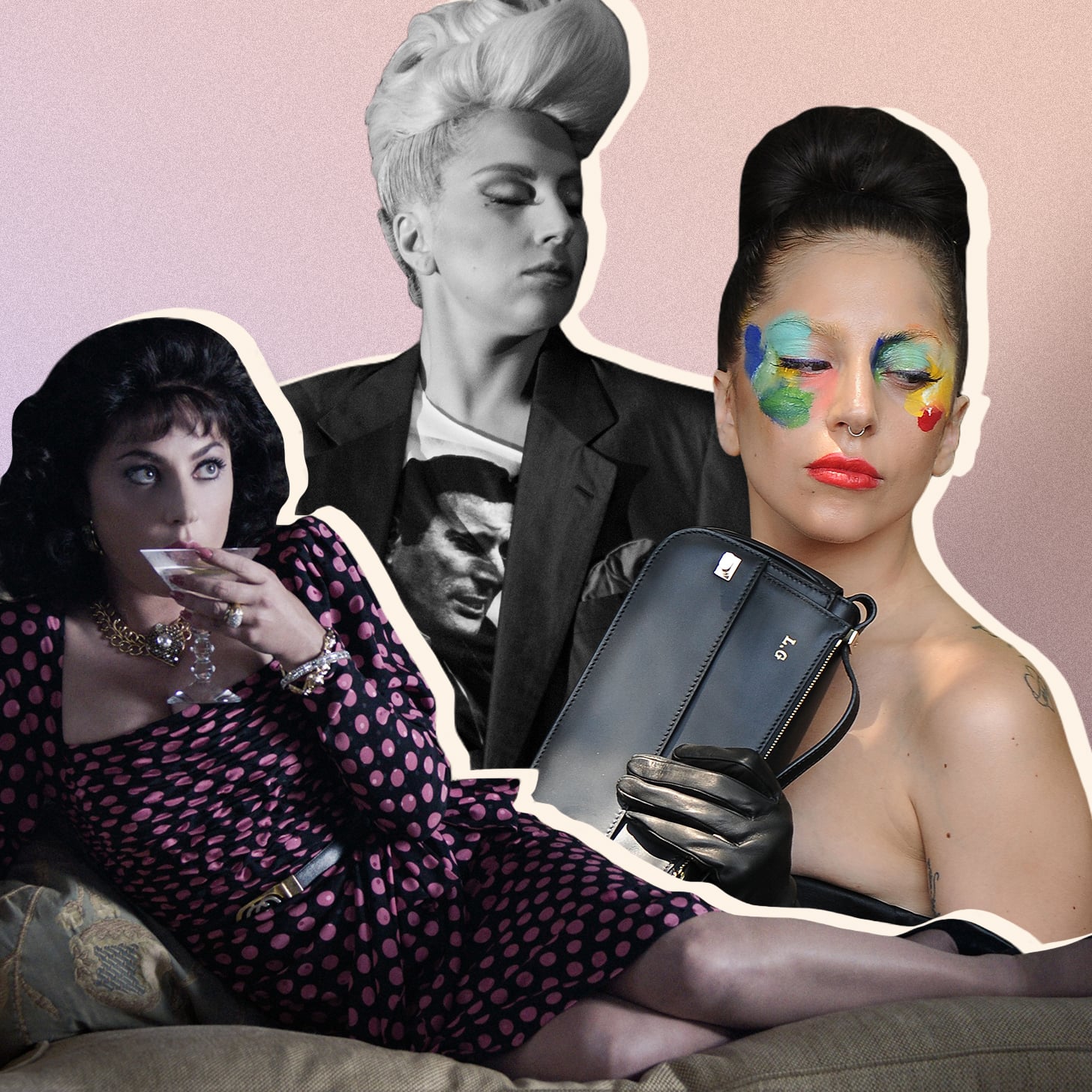 Image Source: Everett Collection / Getty Images / Photo Illustration: Aly Lim
"Throughout my career, I've always used makeup as a way to express my creativity, but also sometimes as a form of rebellion. Other times, I use it as a way to be expansive and imaginative, or to be someone that fits in more."
With her expansive repertoire, it only makes sense, then, that the way she approaches beauty depends largely on the project at hand. Haus Labs is meant to reflect that. "Whether it's music, or movies, or modeling for incredible photographers, the makeup I'll wear is totally different," she says. "It's staged. That's what I love about makeup: it's intricate and nuanced in the way that you can experience it."
Take stage makeup, for example. That's when it's all about pigment and performance. "You need to make sure that it's not going to move and that you can really see and feel that color from the audience," she says. When filming, accuracy is what's key. "If a character wasn't good at doing their makeup, you don't want everything to look perfect on camera. With Patrizia from 'House of Gucci,' [makeup artist Sarah Tanno] actually used a ton of highlighter, and her foundation was not always even."
Then, there's where it all began: music. "I take a lot of artistic license depending on what I'm doing," Lady Gaga says. "Everything from what I did with 'Applause' when I had paint all over my face for 'Artpop' to 'Joanne' where I took everything off and wore nothing but concealer at times — what you can do with makeup, it's endless."
With that, she pauses. Then adds: "That's why this company means so much to me: I took a love for makeup that I have and a love for transformation that I do over and over again and poured it into each of these products."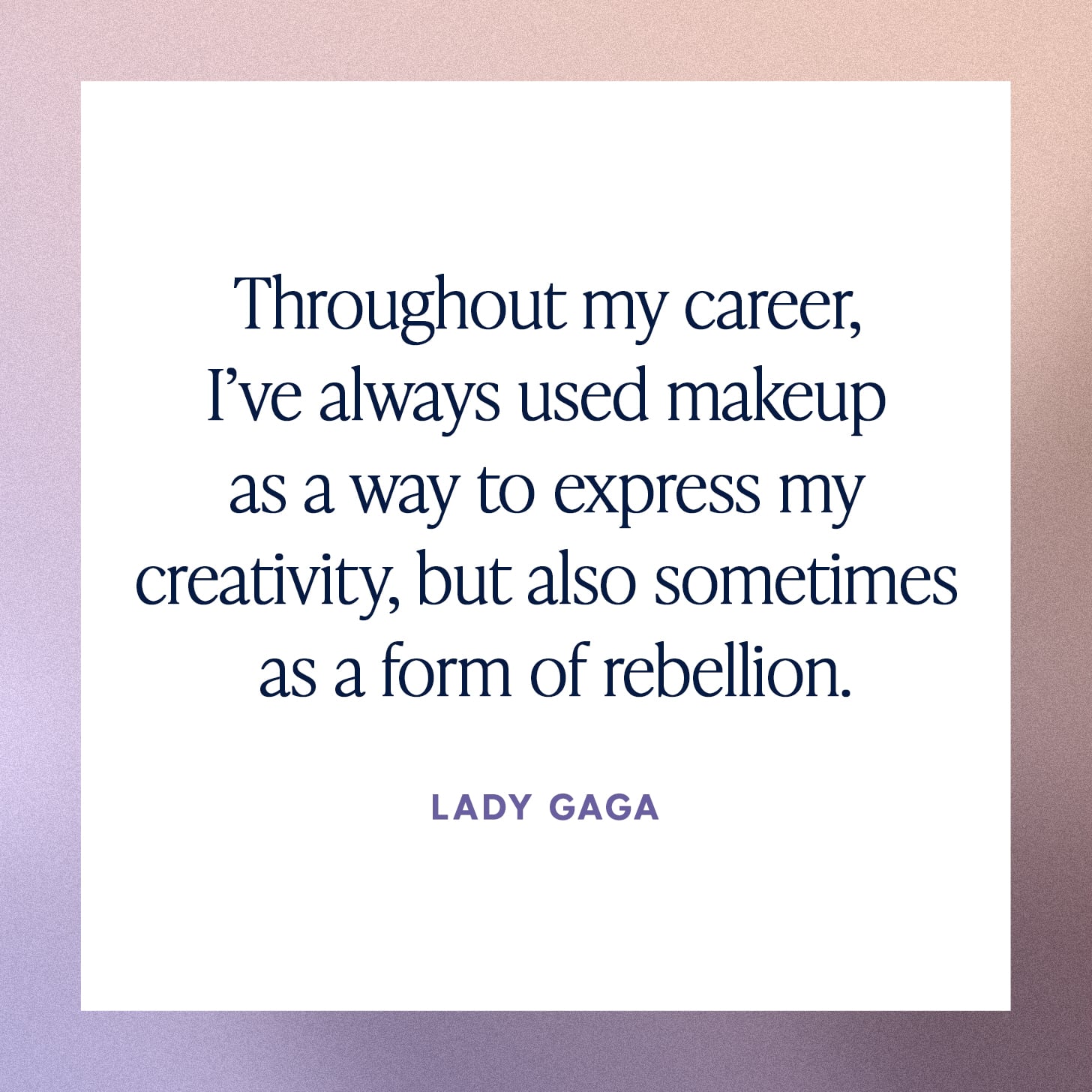 Image Source: Photo Illustration: Aly Lim
You can sense that every Haus Labs reformulation is wrapped in intentionality and purpose. Not just with the physical packaging (although it does make a point to use glass, aluminum, and post-consumer recycled materials, with labels printed on paper sourced from sustainably harvested forests, where possible) but also in its commitments. As a longtime advocate for mental health awareness, she ensures $1 from every purchase goes to her Born This Way Foundation, which offers mental health resources for young kids. She also committed to being 100 percent carbon neutral by 2027, a practice brands take to fully offset the carbon dioxide they produce through other measures to help tackle the climate crisis.
In a way, perhaps this is the next era in Lady Gaga's evolution, one that's less focused on the outward transformation and more on the inner work of living your values.
"When I was younger, I was a lot more in tune with what people were writing about me. I was always keeping myself up-to-date with the sentiment around my music or my fashion," she says. "Nowadays, and especially since I'm in my early 30s, I've learned that the most important thing to own about yourself is your mind, and your heart, and your imagination. I'm reminded that my values and creativity are the most important, and that then steers you away from the minutia of worrying what one or two people say about you on the internet. You should not sacrifice who you are to please people on the internet. Focusing on who you are and what you have to say — that is what's beautiful."