Source: POPSUGAR Photography / RC Rivera
When you're a beauty girl, there is perhaps nothing more disappointing than falling in love with a product only to realize its hue doesn't suit your skin's undertones. We feel you. To help ensure this never happens again, one game-changing beauty brand — with a proven track record for pioneering color-changing products — came up with a solve. Blush fanatics, allow us to present Lipstick Queen's Black Lace Rabbit, a black-toned cream blush that uses your skin's natural heat to adjust its hue when applied.
If you're already intrigued by this product, we have good news: there's one included in each September POPSUGAR Must Have box! Not already a devoted subscriber? Sign up today, and you can snag this product to try for yourself. In the mean time, read to see swatches and learn where and how to use it based on your skin tone, or see how one beauty fanatic put it the test. This way, you'll be fully prepared to rock this unique blush as soon as it arrives in the mail.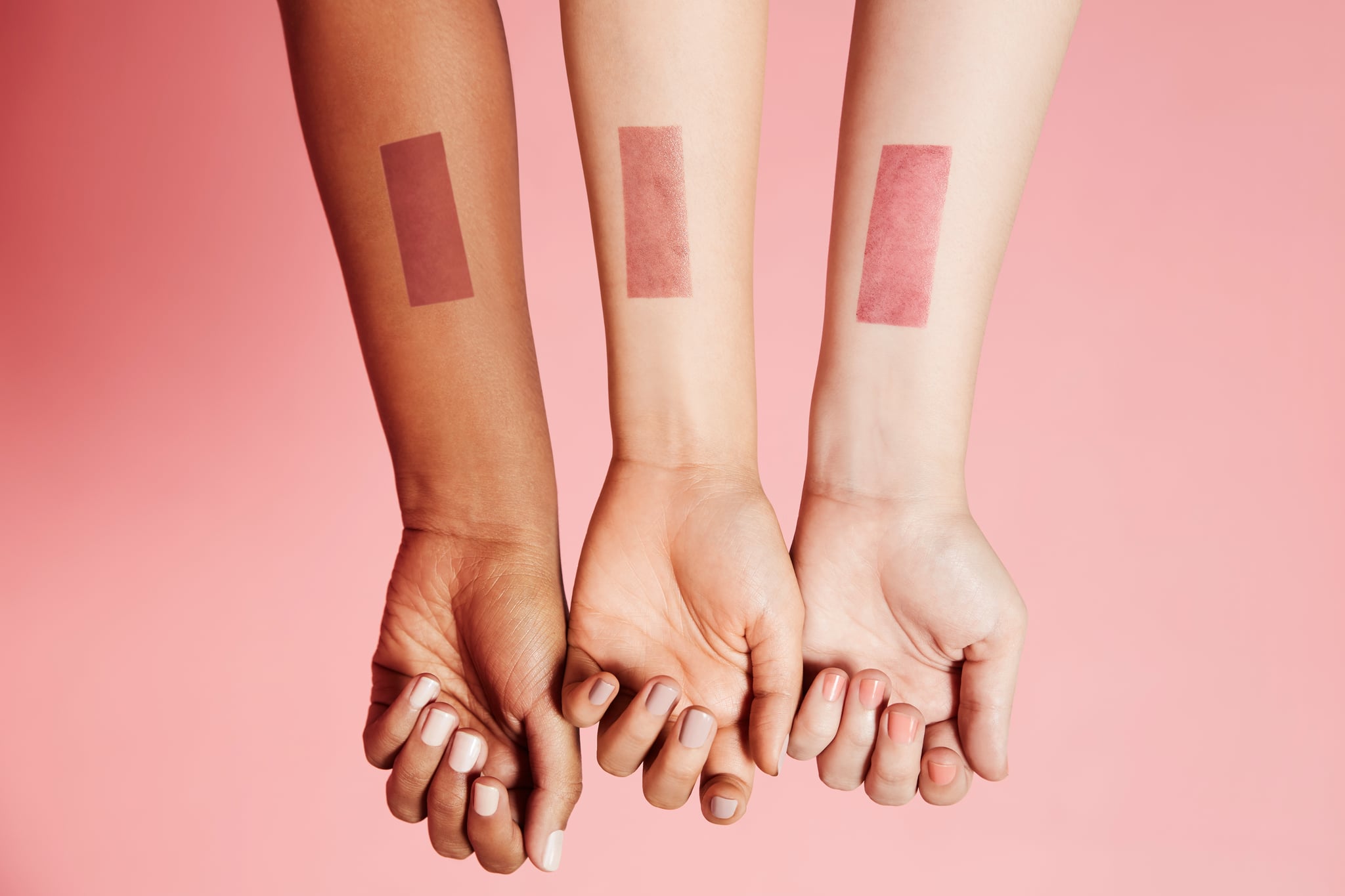 For Fair Skin Tones
The near-black hue of this blush may look intimidating in the compact, but fear not fair-skinned beauty junkies! Making this shade work for your skin tone is actually a walk in the park. For best results, lightly dip one finger into the product and dot it on the apples of your cheeks. Use two fingers to buff it out, and you'll be left with a naturally rosy flush in no time. If an ultrasheer wash of color is more your speed, opt for a damp beauty sponge to apply and blend with instead.
For Medium Skin Tones
Aside from the center of your cheeks, those with a bit of natural color may choose to apply this blush closer to their temples. One option is to add a few extra dots of product further back on your cheekbones and buff out as normal for a slightly deeper flush. But if you're looking to add a touch of drama to your look, focus the product specifically on the backs of your cheekbones. This method will result in a subtle contour that seamlessly melts into the natural shadows of your facial features.
For Dark Skin Tones
On deep skin tones, this product morphs into a gorgeous dark, dusty rose that's ideal for defining your cheekbones. For a unique spin on contouring, dab this product just above the hollows of your cheeks using medium pressure. Blend and feather out the cream pigment in an upward motion to mimic the chiseling effect of a standard bronzer or contour powder. This way, you'll ensure your cheeks still benefit from the product's pretty pink tones, too.
Already planning your beauty looks around this unique blush? Be sure to snag this month's POPSUGAR Must Have box while you still can. And if you're new to Must Have, you can even score $5 off your first box by using the code BLUSH at checkout. Trust us, you're going to love the box's other five surprises just as much.
Image Source: POPSUGAR Photography / RC Rivera