Mad Beauty Mini Disney Eye Masks Spring 2018
Guys, We Need to Talk About How Gosh Darn CUTE These Disney Eye Masks Are
Look, I write about cute sh*t for a living. Most adorable things do not phase me. But y'all better take a look at these new Mad Beauty Disney Eye Masks — these babies are so effing delightful, I just might cry. This new skincare iteration is made by Mad Beauty, the brand that gave us those princess sheet masks and the self-care advent calendar.
Take your pick of three different mini, individual masks shaped like Minnie Mouse, Ariel's seashells, and Winnie the Pooh's honey pot. Each one is made with a blend of soothing cucumber and green tea that de-puffs and rejuvenates your peepers.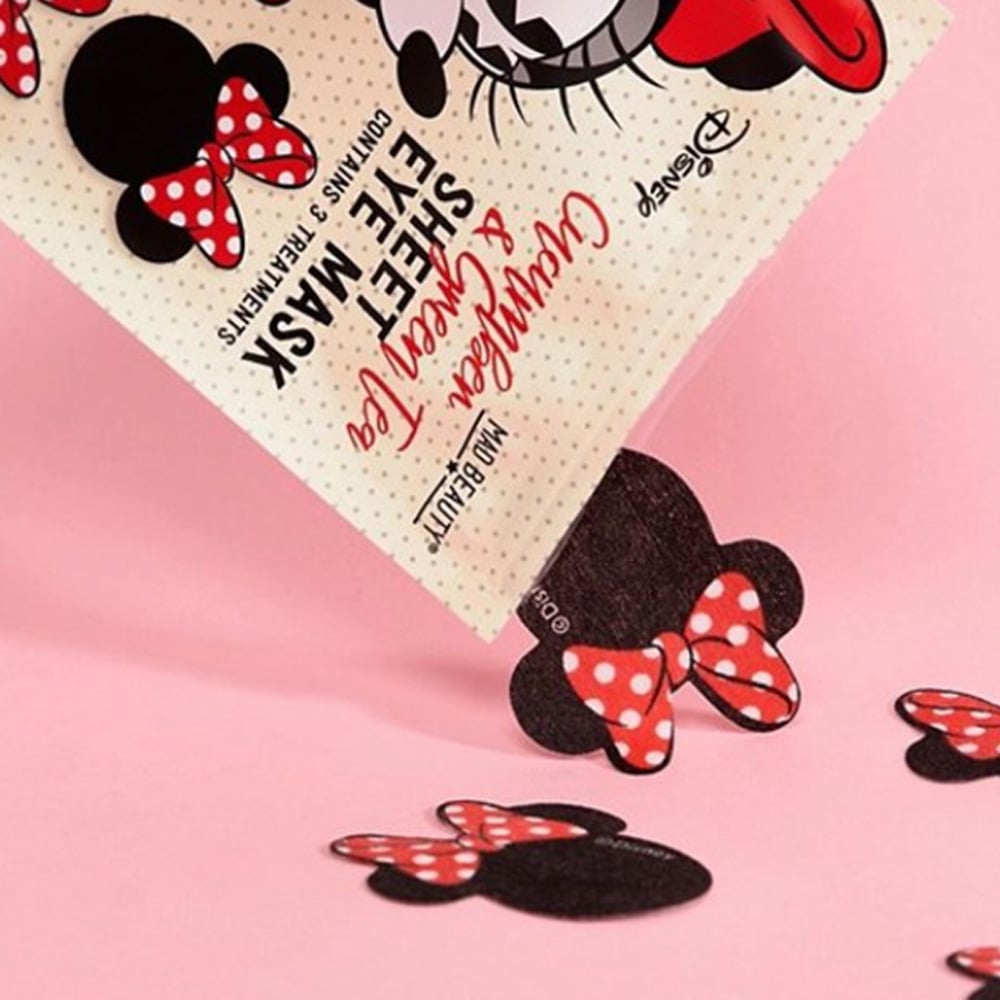 You know the skincare cliché of putting cucumbers over your eyes? (Watch this scene from The Princess Diaries for reference). That's pretty much what these masks do, except each one is the most charming thing you'll probably ever see. Well, at least until someone invents something equally as charming.
Plus, at $9 a pop for three sets, it's not as if you're breaking the bank with this home spa addition. Now go check out each one!