Tarte Clay Play Face Shaping Palette
An Exclusive First Look at Tarte Clay Play Palette Featuring 12 Contour Shades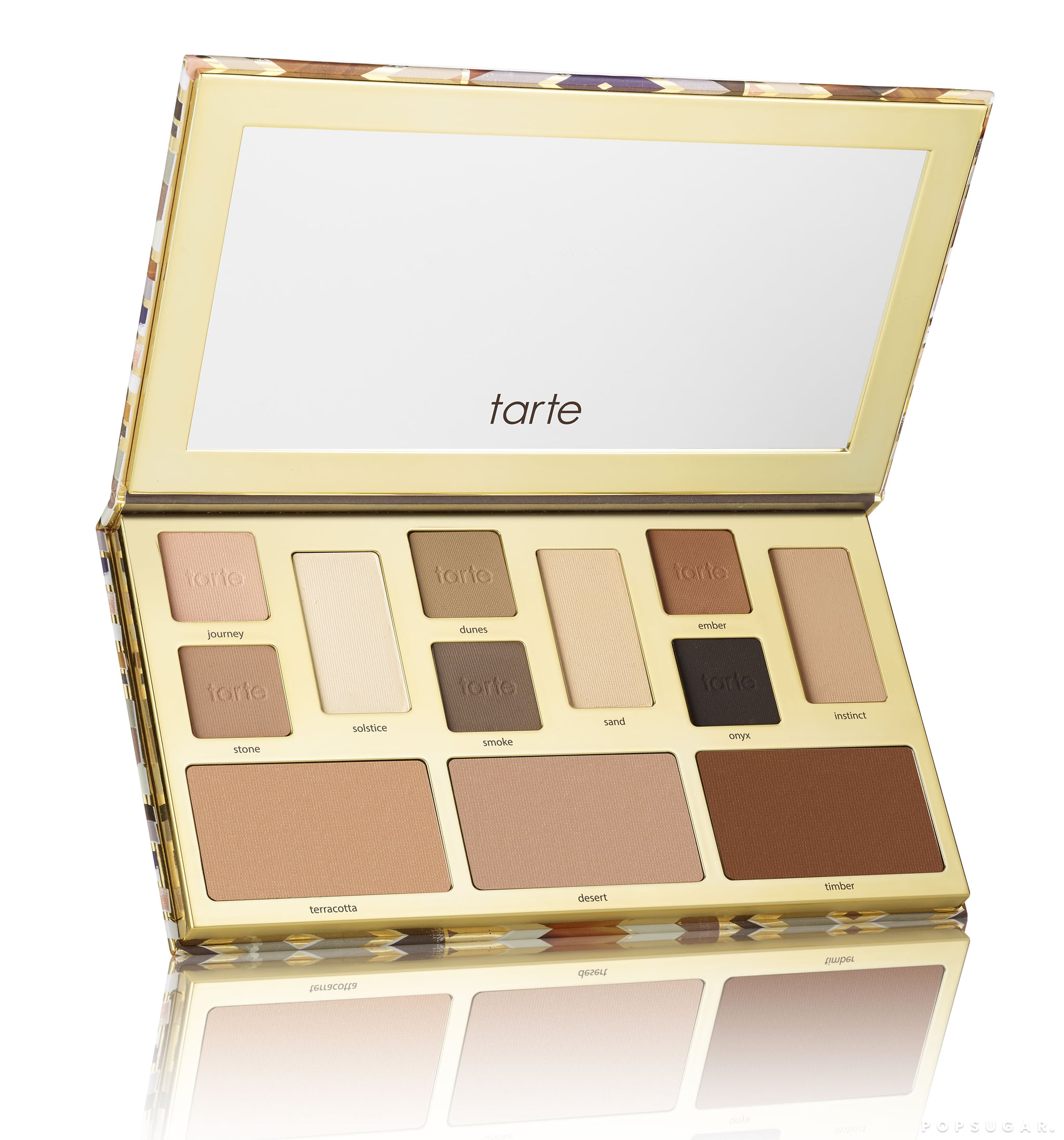 Match point: Tarte. You can thank the brand — known for creating natural beauty products before "organic" was a buzz word — for making your dream Summer palette. We're excited to exclusively break the details about Tarte's Clay Play Face Shaping Palette (launching on tartecosmetics.com on May 21 for $46).
This is truly the ideal palette for you — and everyone in your Summer share house. Clay Play contains 12 new shades, which can be used universally on brows, eyelids, cheeks, nose, and for the overall complexion. There are nine neutral-to-smoky matte eye shadows that can be intensified or sheered out. Dunes and Smoke will likely work on most brows, while Journey can be the base of your trendy pink eye look, and Solstice is one of those dream highlighters. Three big tins of contour powders cater to a bevy of skin tones. Expect the same creamy, silky powder textures and long-wear capabilities the brand is known for.
What makes this palette extra special is that the powders are all infused with Amazonian clay. The ingredient helps to remove surface oil while hydrating cells (basically, it's balancing!), so it actually makes your skin better while you wear it.
Plus, how chic is that tortoiseshell packaging? Expect more Amazonian-clay-infused launches coming this Summer.