Tina Knowles Says Blue Ivy Can Do Makeup
According to Tina Knowles, Blue Ivy Is a Budding Makeup Artist: "She Can Do a Perfect Cat Eye"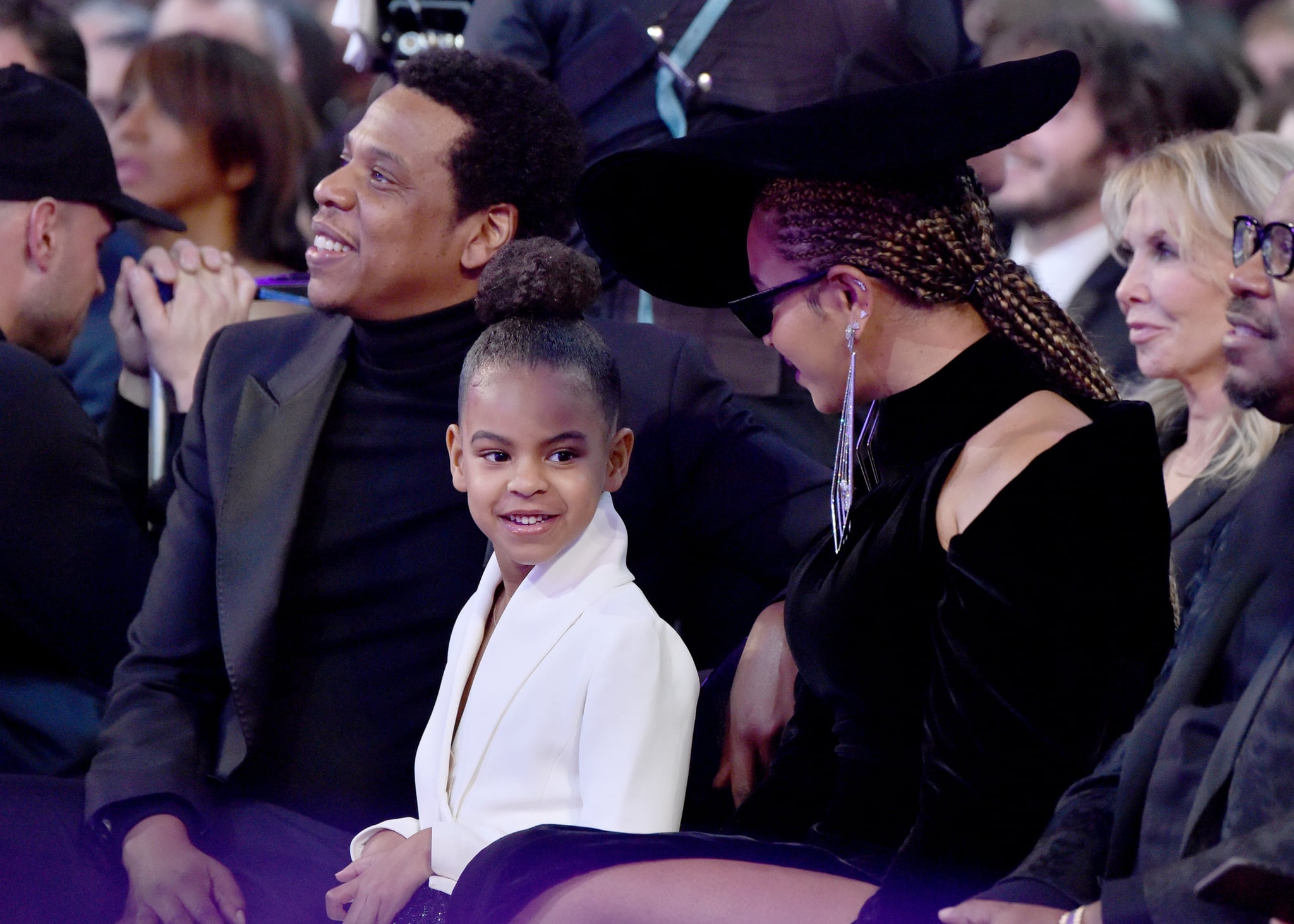 Blue Ivy Carter is a 7-year-old of many talents. The eldest daughter of Beyoncé and JAY-Z has assisted her parents on some chart-topping tracks, made appearances in a few of their music videos, and even stolen the show from Beyoncé on the red carpet before. And according to her grandmother Tina Knowles, she's also pretty good at applying makeup.
"I've bought Blue so many makeup kits, much to her dad's dismay," the 65-year-old told Entertainment Tonight at BeautyCon in Los Angeles on Aug. 11. "But it's just for playtime. We have fun!" Knowles also mentioned that her granddaughter is "quite the makeup artist," and she's really skilled at eye makeup. "She puts stones and does all this fancy stuff. She can do a perfect cat eye. She's a little artist."
This news honestly isn't surprising, considering we've seen Blue Ivy's work before. Back in 2016, Beyoncé shared a photo of the then-4-year-old playing around in her makeup. In the picture, she's seen sporting a line of rhinestones across her forehead while attempting to apply pink lipstick. If that was the result of her playing around back then, can you imagine how much her skills have improved now? Here's hoping that Blue Ivy starts a YouTube channel by the end of the week to share her talents with us all.