What White Spots in Nails Are
What Are Those White Spots on Your Nails?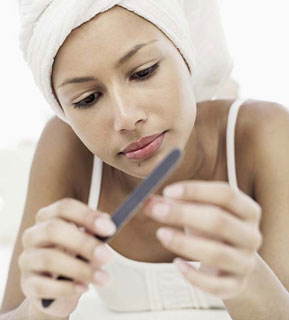 Punctate leukonychia, if you want the very shortest answer. If you're interested in a little explanation, though, the spots on your nails can be signs of all kinds of issues, from zinc deficiency to an allergy. Usually, though, they don't signal anything. White spots are the result of imperfect keratinization (nail forming), meaning that as the nail is forming, an air bubble or irritant gets under the nail and causes the keratin to form in a different way. Typically, this is the result of a small injury—accidentally bending your nail too much, or smacking your finger on something. Since it takes so long for your nails to grow out, you don't see the results until months afterward whereupon you get "mysterious" spots. However, if you suddenly develop spots and a bunch of scary health symptoms, it might be time to visit the doctor.