After Years of Gel Manicures, These 6 At-Home Treatments Brought My Nails Back to Life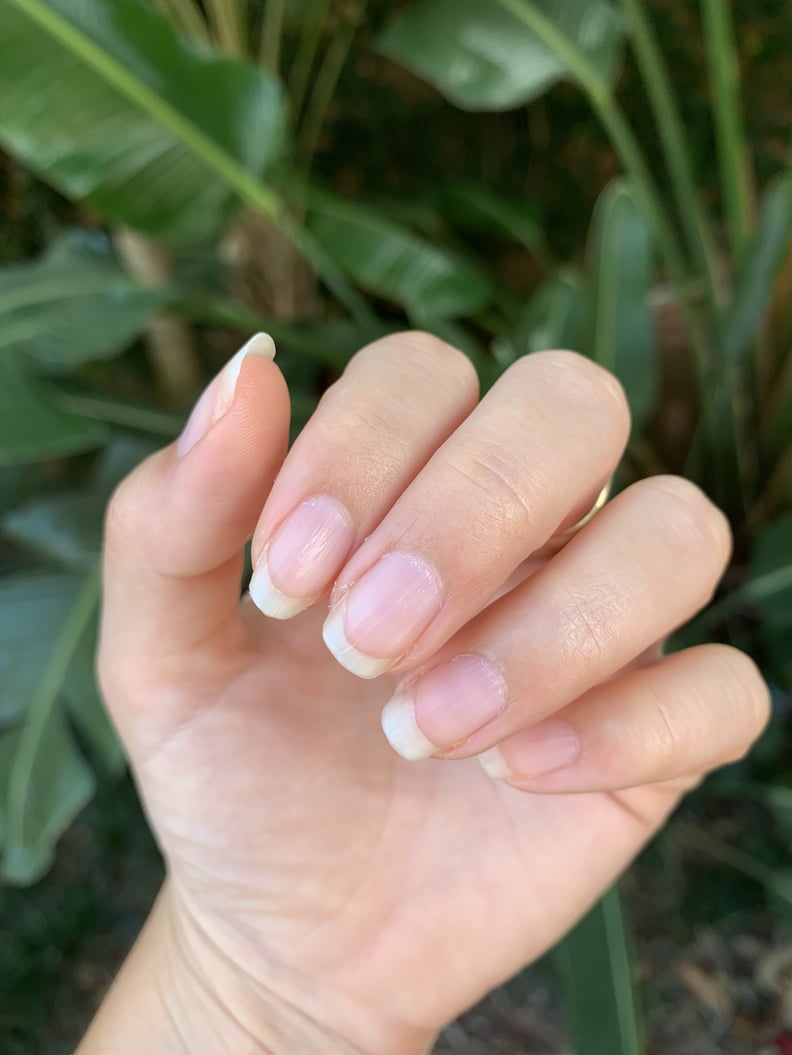 POPSUGAR Photography | Aviel Kanter
POPSUGAR Photography | Aviel Kanter
As POPSUGAR editors, we independently select and write about stuff we love and think you'll like too. If you buy a product we have recommended, we may receive affiliate commission, which in turn supports our work.
Before the pandemic, I was one of those people who religiously got a manicure once a month — or more specifically, a gel manicure. Nothing fancy, mind you, I'm just truly hopeless at doing my own nails. So when everything shut down in March and it became clear that I wouldn't be getting a mani anytime soon, I was faced with the challenge of dealing with them sans gel polish for the first time in, um, a long time.
Lo and behold, after finally taking off the remnants of my last in-salon manicure, my nails were a mess (as you can see above). They were paper-thin and breaking, my cuticles and skin were gross, and my nails themselves were riddled with ridges. Not my finest beauty moment. So I decided to spend some time giving my hands and nails the TLC they desperately needed. Keep reading for the 6 essential treatments and tools I used to bring my nails back to life.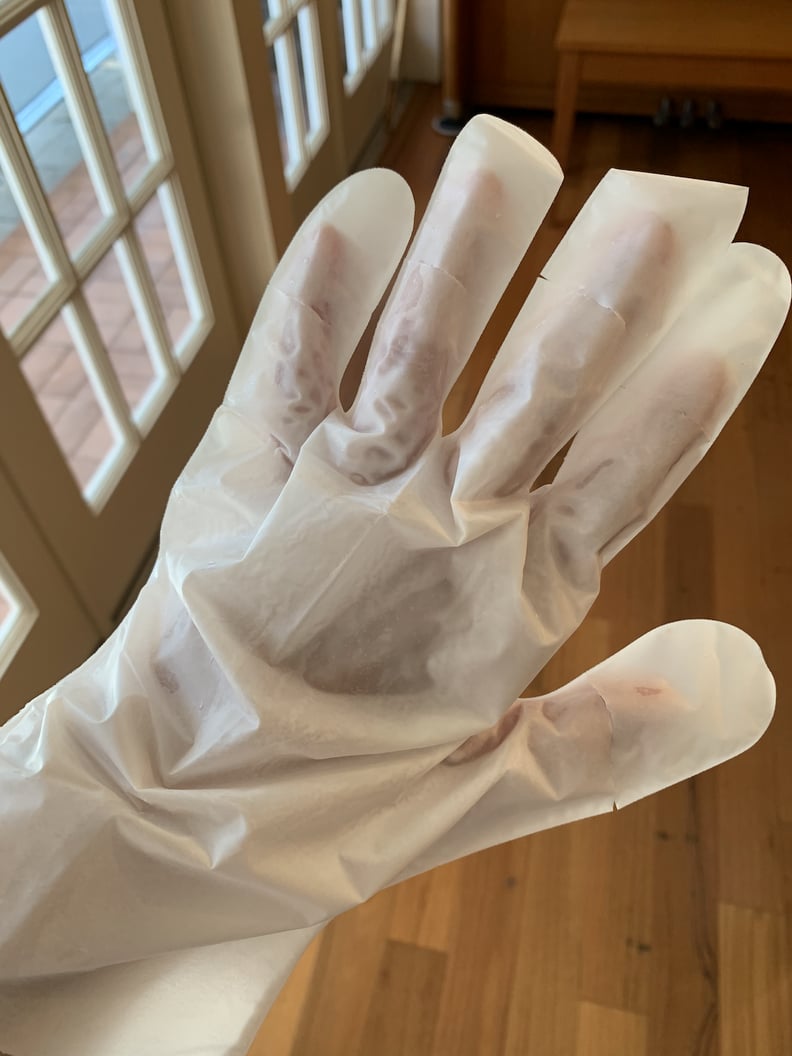 Collagen Gloves
Step one in my nail revival journey: collagen gloves. These Voesh Intensive Hand Care Collagen Gloves ($6) deliver a concentrated serum packed with argan oil and a collagen emulsion that nourishes and moisturizes your skin and nail beds. I left the gloves on for about 30 minutes and then massaged the leftover product into my hands and cuticles. Everything immediately felt softer and more supple, which primed my nails for the next step.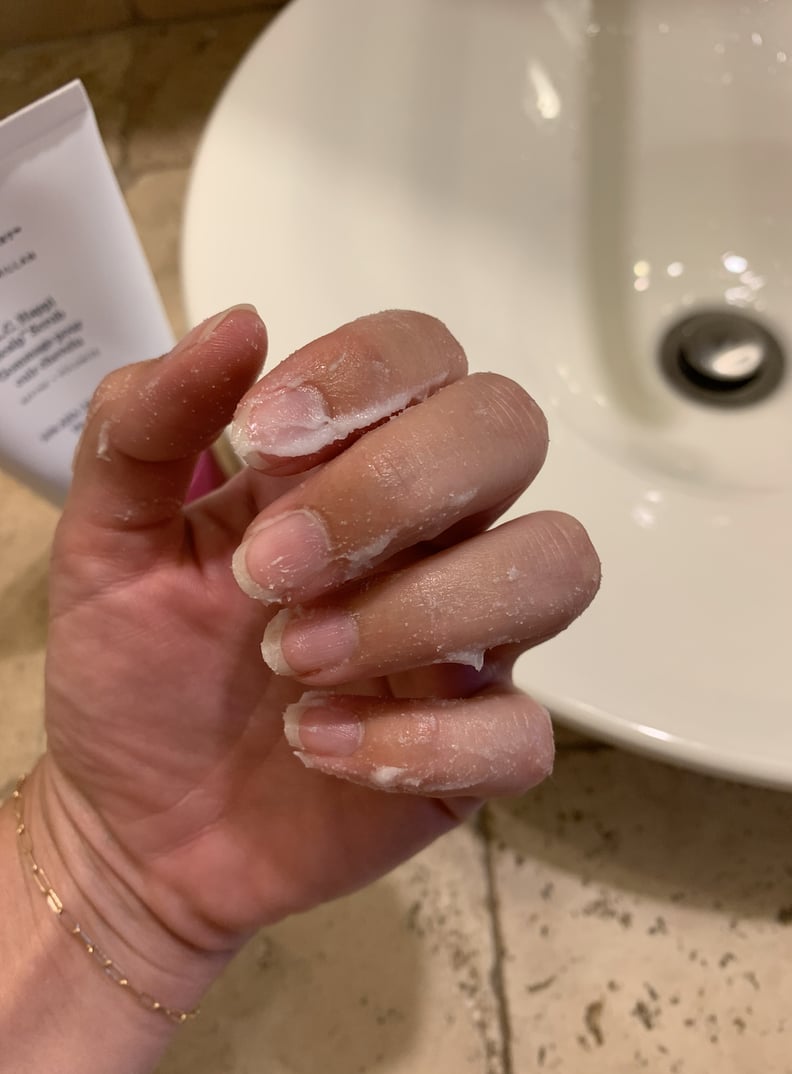 Exfoliation
I'm a huge fan of exfoliation in my normal skin-care routine, so I wondered why I didn't apply the same principles to my nails. I love the Drunk Elephant T.L.C. Happi Scalp Scrub ($36) for use on my scalp, and it's also a great for just general use on your body — and hands. I massaged the exfoliating beads over my skin and nails, and let the AHA/BHA acid blend break down and dissolve dead skin cells.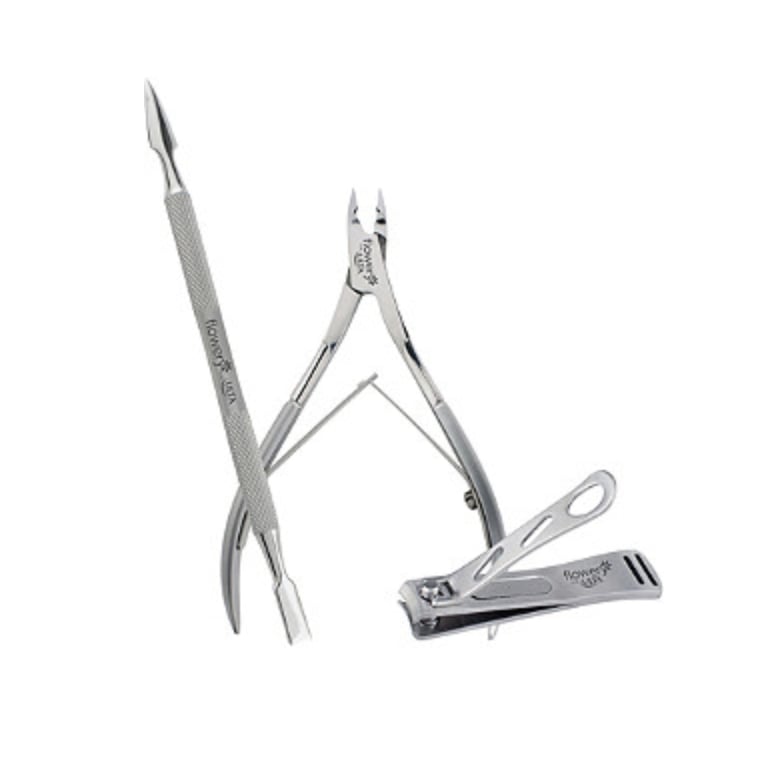 Remove Dead Skin
Then to get all that leftover dead skin out of the way, make sure you have a good set of cuticle trimmers (for hangnails only) and push-back tool. The Flowery Nailit Pro Manicure Kit ($15) tools are sharp and precise.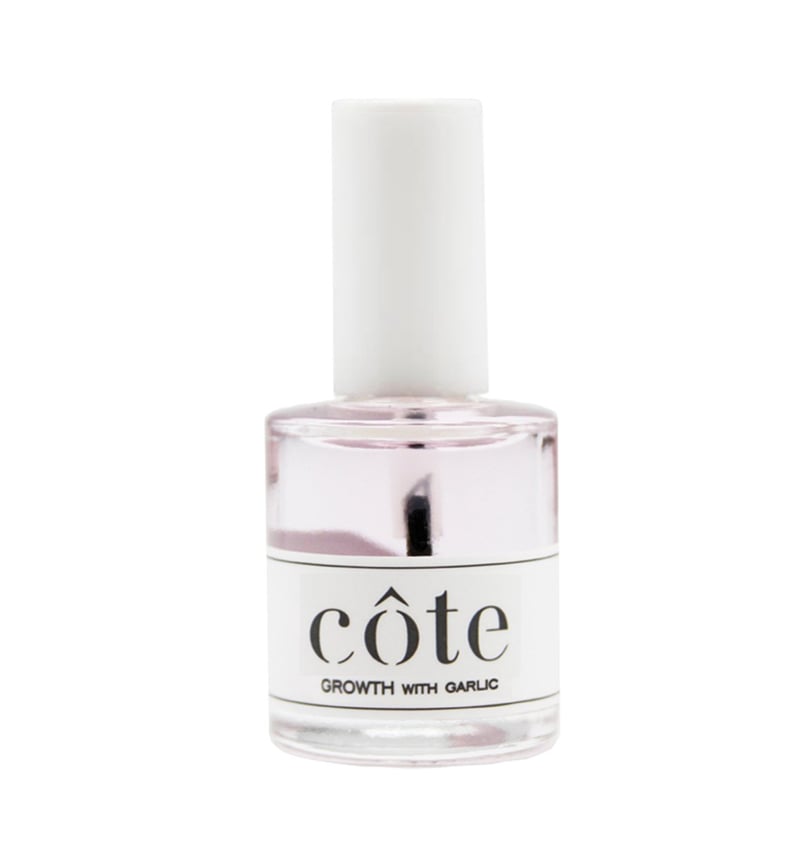 Use a Base Coat with Garlic Extract
Strangely enough, garlic extract can help strengthen your nails so they grow faster. Côte co-founder Mary Lennon told mindbodygreen, "Garlic is naturally fortified with selenium, a mineral and nutrient that the body needs to stay healthy. This protects the body from damage caused by free radicals and infection and basically assists in improving nail growth and health." The côte Growth with Garlic Base Coat ($21) uses an odorless garlic extract that won't give your nails that weird yellow undertone that many growth polishes leave behind. I redid my mani once a week and used this as a base coat, and after a few weeks my nails definitely felt more fortified and less brittle.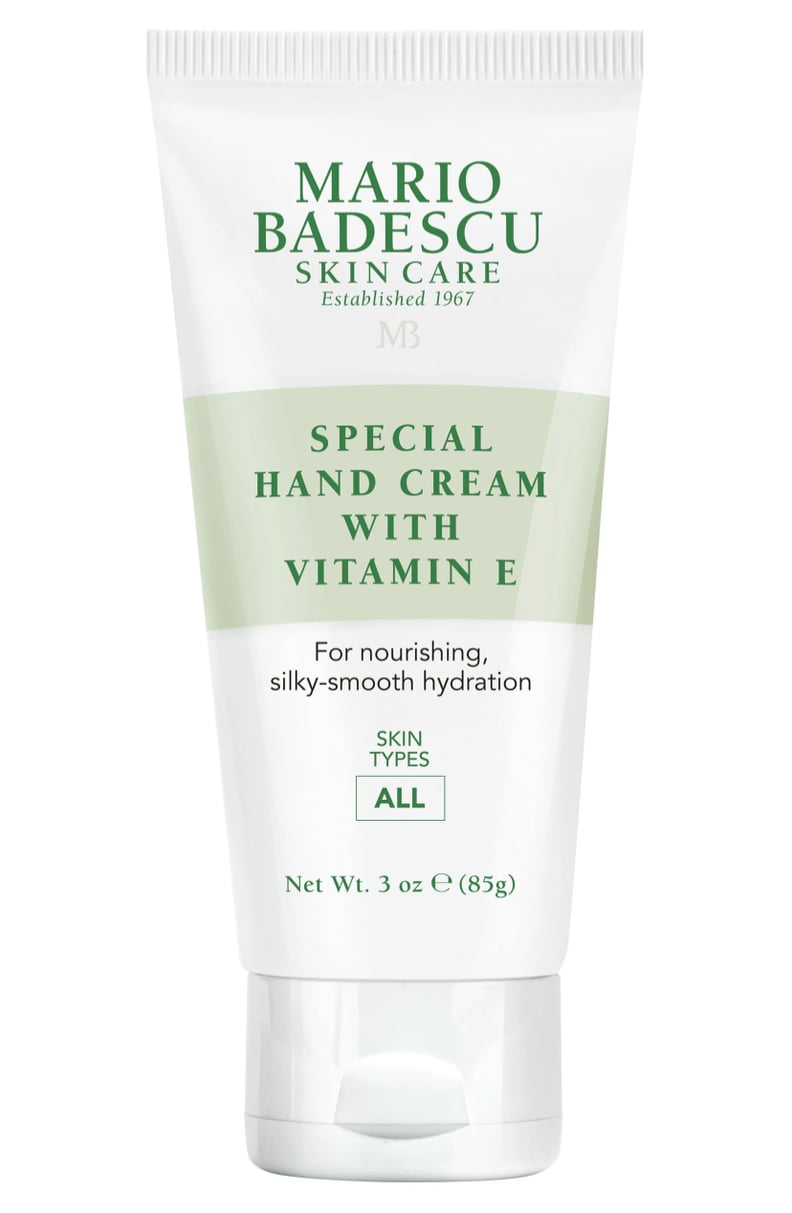 Load Up On Vitamin E
Vitamin E is an essential ingredient that delivers moisture and heals cracked and dry skin. It's especially good for cuticles that need some help — it softens cuticles, leading to stronger nails. I love the Mario Badescu Special Hand Cream with Vitamin E ($8) — I slather it on every night before bed and after I wash my hands throughout the day (which, right now, is a lot).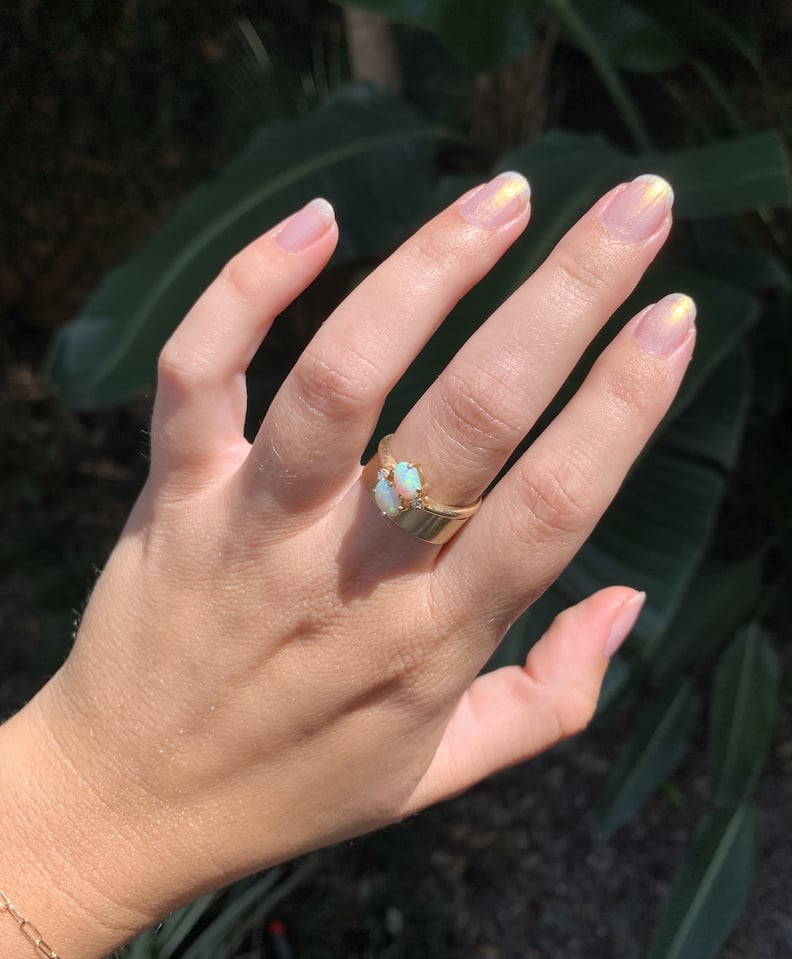 Use a Non-Toxic Nail Polish
Finally, if I do decide to use an actual colored polish, I opt for one that's non-toxic, like J.Hannah Nailpolish in Akoya ($19). All of J.Hannah's polishes are free from toluene, formaldehyde, dibutyl phthalate (DBP), formaldehyde resin, camphor, ethyl tosylamide, xylene, triphenyl phosphate (TPHP), which can be harmful to your system as a whole.
The change in my nails definitely didn't happen over night — it took about 3 weeks of using all these treatments to see a result. However, I can safely say gel manicures are a thing of the past, even when I'm able to go back to the salon.