Where to Buy Butterfly Hair Clips
Lizzie McGuire's Butterfly Hair Clips Are Back and Better Than They Were in the '90s
Growing up, there was rarely a day I left my house without one (or, like, five, if we're being honest) of my go-to butterfly clips securely fastened in my hair. I had quite the nifty collection of the creature-inspired accessories: an oversize glittery rainbow one (obviously my favorite), a sparkly silver option, a light blue one, and a whole stash of those smaller multicolored plastic clips that were perfect for holding back my bangs. As someone who wore uniforms to school every day, butterfly clips were a way for me to stand out in the crowd and add my own personal flair to things.
My love for these insect-like adornments only grew stronger as I saw some of my favorite leading ladies sporting them on TV. Most notably, Hilary Duff (aka one of my childhood idols) regularly rocked butterfly clips while in character as Lizzie McGuire, the ultimate '90s babe. Plus, not one but two cast members on The Princess Diaries appeared in the film with these clips in their hair. Mandy Moore's cool-girl character had a few fastened in her hair when she belted out "Stupid Cupid" in the beach scene, while Lilly Moscovitz also wore them in her cropped 'do, thus proving any gal could rock them, popular or not.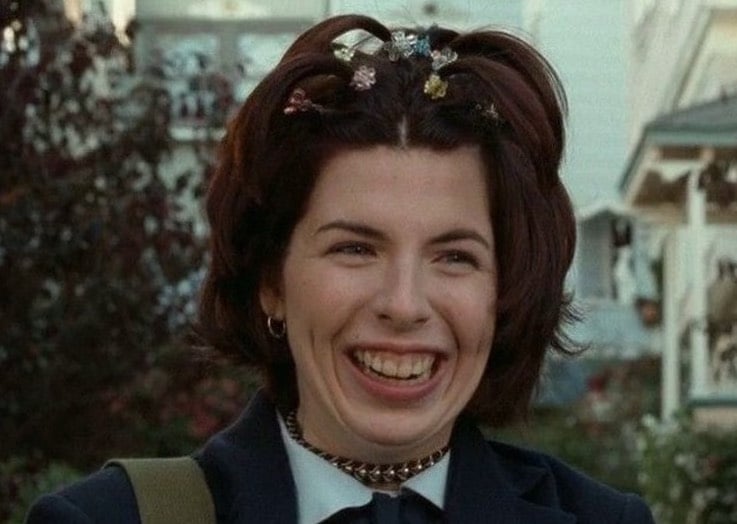 Fast forward to 2017, and my sacred butterfly clips that were once practically glued into my strands are unfortunately most likely buried in a landfill far, far away. But man, do I wish I had those babies in my bathroom drawer right now, because it looks like the clips are officially back on the beauty scene. That's right, ladies. Thanks to a sweeping obsession with all things nostalgic, butterfly clips, much like hair scrunchies, have been gloriously resurrected, and they're even better than they were in the '90s.
A prime example of this hair accessory's comeback? Vanessa Hudgens sported a handful of DIY-ed butterfly clips at the 2017 Billboard Music Awards, proving that they'll make anyone look like a glamorous boho goddess rather than a little girl stuck in her preschool days.
A handful of retailers like Free People and Urban Outfitters noticed this throwback trend bubbling up again and have started selling a few chic options to let '90s babes revel in the nostalgia. But today's iterations aren't just those cheaply made plastic ones you used to buy at the drugstore — these new and improved versions are more modern and sleek representations of the elegant insects.
Ready to dive (or shall I say, flutter) back into our favorite decade and decorate your 'do with cute barrettes galore? Read on for the chicest, festival-season-approved butterfly clips that are now on the market. This one's for you, Lizzie McGuire.