Winky Lux Coffee Collection
Wake Up and Smell the New Winky Lux Coffee-Scented Collection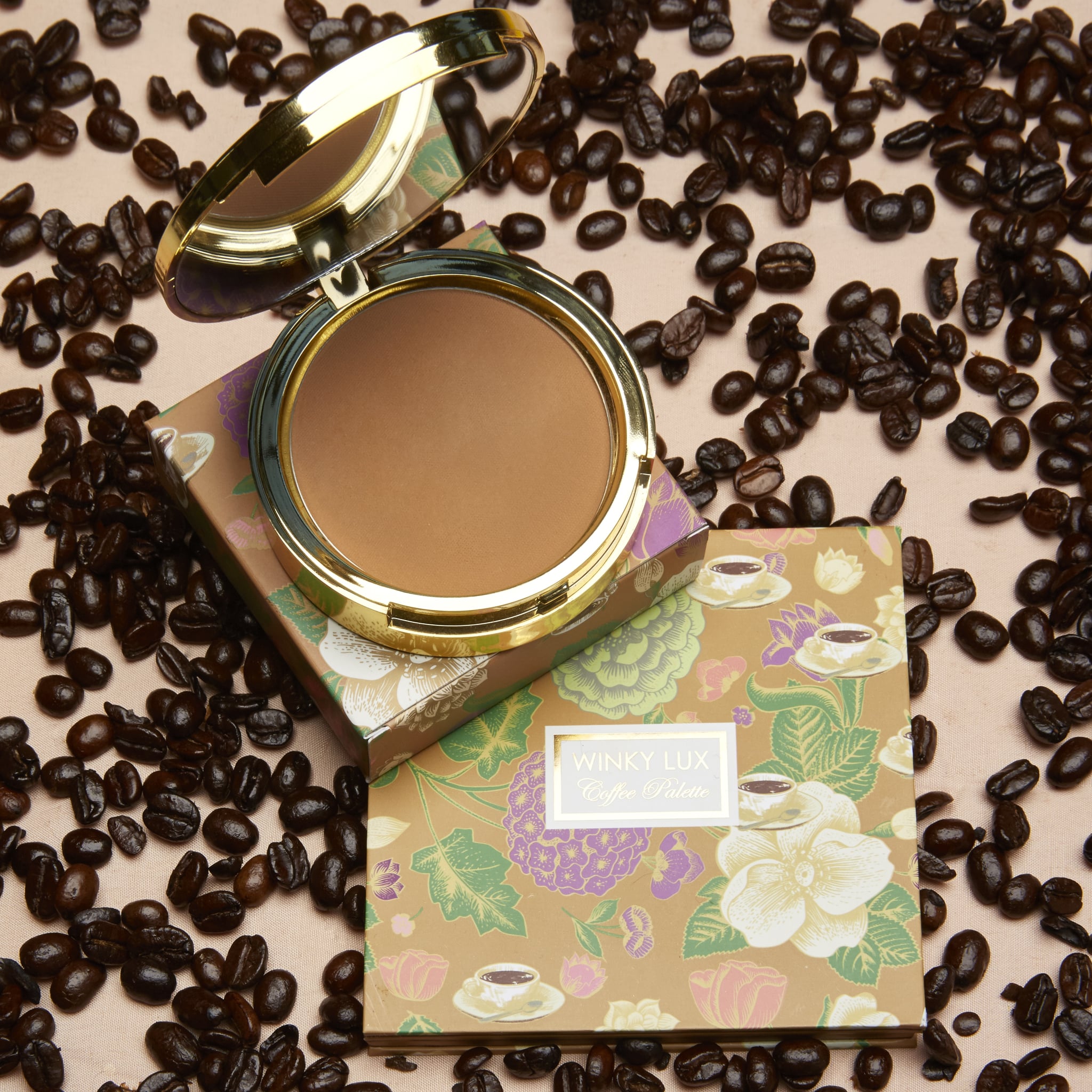 If you are the type of human who can't really function until after your second (or third . . . ) cup of coffee, then Winky Lux has just the eye-shadow palette for you. The cult brand, which has become a fan favorite due to its cutesy products like the kitten palette and flower-filled lip balm, is back at it with the new Coffee Collection.
Don't freak out or anything, but everything in this release is also coffee-scented. Yup, much like Too Faced's ever-popular Peaches and Cream Collection, which contained whiffs of the stone fruit, any time you hold your nose up to these powders, you'll be sensorially transported to your favorite coffee shop. Yummy!
The pièce de résistance of this line is the nine-pan Coffee Palette ($25), a collection of matte, satin, and shimmer shades. These brown, taupe, and sienna colors will be a perfect addition to your neutral shadow lineup. Plus, each one is named after your favorite warm drink. Are you thirsty yet?
You can also purchase two bronzers ($20). Latté provides a subtle, just-back-from-vacation glow and Mocha is a rich, deeper shade that's superbuildable.
Read on to see everything you can shop starting today on Winky Lux's website.