When you see Abigail Cowen as Angel in the film Redeeming Love, it may be hard to recognize her at first. The actor underwent quite the beauty transformation to get into character, which included dyeing her hair for the first time.
For the uninitiated, Cowen is a natural redhead, and has said that her hair color is a big part of her identity. For the movie, she traded it in for Angel's white-blond hair color — but that wasn't originally the plan. "I was going to wear a wig, and then the wig didn't come in in time," Cowen tells POPSUGAR. As a fix, she and the movie's hair team decided to dye her natural hair instead. That said, it wasn't an easy decision for her.
"Growing up as a redhead, I was always told, 'Don't ever dye your hair. You'll never get your color back,'" Cowen says. "I always wanted to, but my mom was also a redhead, so she was like, 'No, not do it.'" Then, duty called. "This was a very big, pivotal moment in my life. To me, it was like, my red hair was my identity." She doesn't regret her decision, though, as it was all for her art. "I have to step into a role, and it was exciting. Once I did it, I felt more like Angel."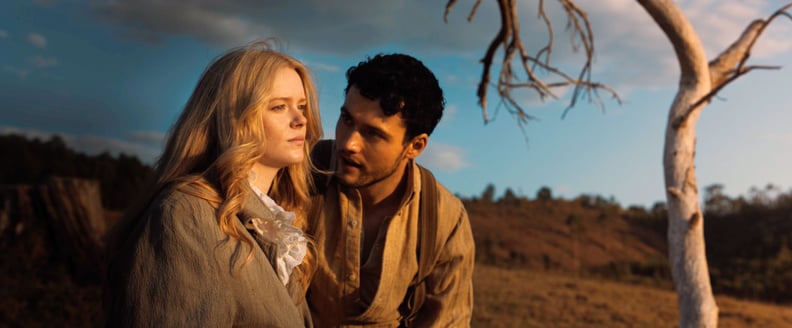 Back in February of 2020, Cowen shared a peek at the process of bleaching her hair on Instagram with a caption that read, "YES I did sacrifice my red hair to the acting gods." In the photo, Cowen's hair was covered in foils as she's mid transformation, but at the time, she didn't disclose what project the dye job was for.
It's fitting that the first time Cowen ditched her red hair was to go blond because, as she previously told POPSUGAR, it's always been a dream of hers to copy "the Anya Taylor-Joy look." Judging by the teaser images from the film, she pulls it off well.