The $11 Beauty Product Abigail Cowen Has Been Using Since She Was 11 Years Old
As POPSUGAR editors, we independently select and write about stuff we love and think you'll like too. If you buy a product we have recommended, we may receive affiliate commission, which in turn supports our work.
You wouldn't know it from Abigail Cowen's portrayal of Dorcas Night in Chilling Adventures of Sabrina, but she's incredibly low-key in real life, especially when it comes to beauty. As much as she enjoyed getting all glammed up as one of the Weird Sisters (more on that later), she prefers to keep things simple.
"I'm a minimalist with my beauty products and my skin-care routine," Cowen told POPSUGAR. "I think less is more." No, she really means that: Cowen has kept the same drugstore product in her routine since she was 11 and finds TikTok "overwhelming" because of just how trendy it is. Her favorite hair trend at the moment is claw clips — which, for the record, she's been wearing for years, but is over the moon about now that they've hit mainstream success, so she can finally feel "on trend."
Ahead, Cowen shares more about her skin-care routine, what it was like playing Dorcas, and the one color she'd ever consider trading her signature red hair for.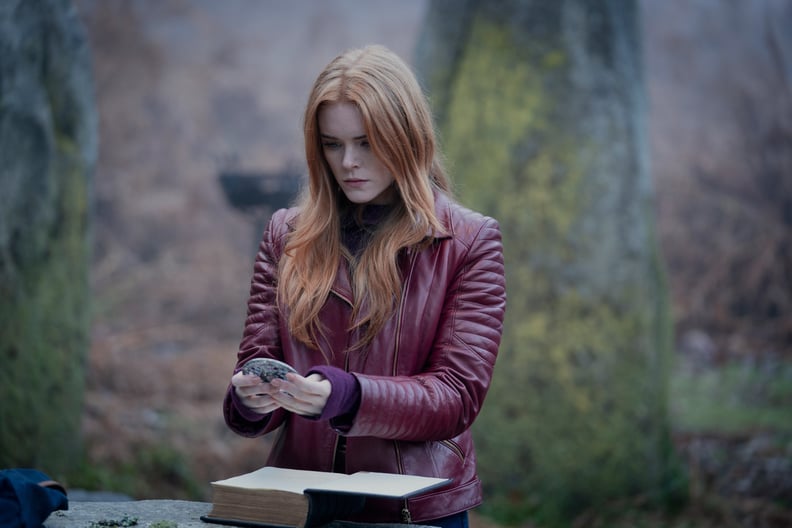 The Beauty Advice Abigail Cowen Picked Up on Set
What beauty advice she didn't get directly from her mom, she's picked up from working with countless beauty professionals on set. "I've learned so much from just sitting in a hair and makeup chair," said Cowen. Her two favorite hacks for looking awake in the morning when she's feeling anything but are gel eye patches, which she calls a "game-changer," and a face roller, like the ReFa Carat Face ($220) or the Skin Gym Face Sculptor ($69). "That has been amazing for me in the mornings too because I feel like it really just wakes up my skin."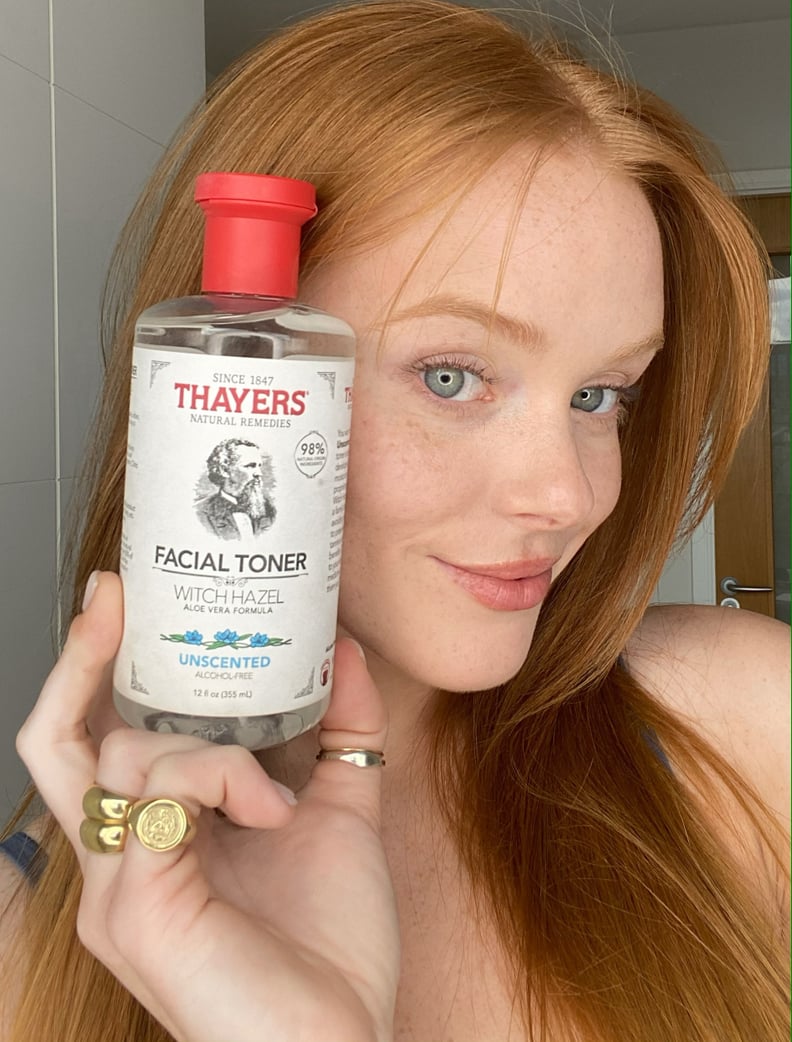 The 1 Skin-Care Product Abigail Cowen Has Used Since She Was 11 Years Old
Cowen has changed up her skin-care routine a few times over the years but she's finally landed on a regimen that works for her. The one product that's been a constant is the Thayers Natural Remedies Unscented Facial Toner ($11), which her mom introduced her to at the age of 11.
"My mom, she's very big into skin care," said Cowen. "I think it was on my birthday. She was like, 'OK, it's your 11th birthday, it's time to look into skin-care stuff,' and I remember being so excited because I felt like I was becoming a woman."
All these years later, she's partnered with the brand as an ambassador and it couldn't be a more perfect fit. It's her go-to, especially on days when she's in a lot of heavy makeup for work, to clean, rebalance, hydrate her skin after double cleansing.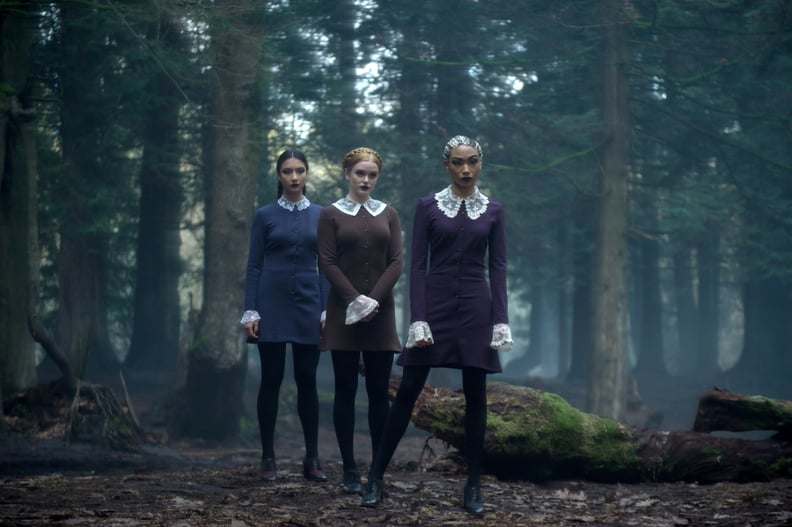 Abigail Cowen's Favorite Role of All Time
Between the Chilling Adventures of Sabrina and Fate: The Winx Saga alone, Cowen has played some iconic characters in her career. Hands down, Dorcas Night from Chilling Adventures of Sabrina has been her favorite to play in terms of the beauty transformation she underwent. "We were in such cool makeup and such different looks all the time," she said. "It was a dream because usually when you are on the screen, it's very minimal makeup and we just went all out."
Between the bright lip colors and the fun eyeshadow looks, she couldn't get enough of that project. "We were in this fantasy world where we could totally just create," Cowen said. "That for sure was my favorite.
Abigail Cowen on Growing Into Her Confidence
As the story goes for many of us, Cowen didn't just wake up one day and feel comfortable in her skin — it was a "very long" journey. "When you're young, you just want to look like everyone else and you want to fit in," said Cowen. But her blond eyelashes, red hair, and freckles made that challenging. "I was insanely self-conscious about walking out of the house without any makeup on from middle school through college. I was hiding behind makeup because I genuinely just did not feel beautiful without it."
As she got older, her attitude toward beauty slowly changed and she became more comfortable in her own skin. Now, she feels most beautiful when she's not wearing makeup because she feels more like herself that way. "When I got more used to it, it was actually something that I was really proud of doing for myself."
The Beauty Secret Abigail Cowen Got From Her Mom
Introducing her to toner wasn't the only beauty advice Cowen's mom instilled in her. She also taught her about aloe vera and how to use it, which is a beauty secret Cowen still uses to this day. "Because we're a family of redheads, we would always get burned," she said, recalling her years of living in Florida. Her mom grew an aloe plant in their backyard and Cowen said "she would break it off and just put it on our skin, and our skin would be brand new the next morning."
Now, her mom keeps an aloe leaf in the fridge at all times and applies it as needed. "I do that too," she said. "It's amazing . . . it's my favorite little secret."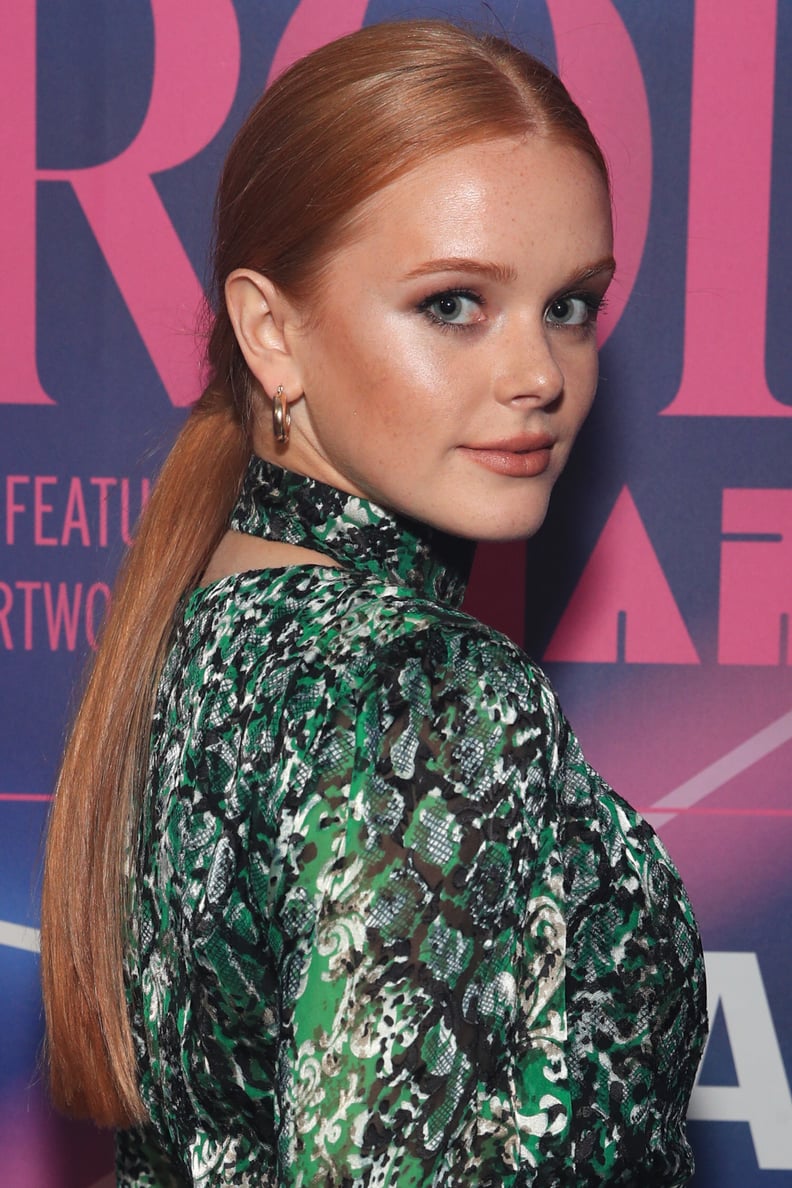 The 1 Hair Color Abigail Cowen Wants to Try
Cowen's red hair is part of her signature look — it's hard to picture her without it — but that's not to say she doesn't dream of shaking things up a little bit. If there were no consequences (meaning no damage or conflicts with filming), she'd love to go super light and super short. "I would love to try that white-blond — almost like the Anya Taylor-Joy look," said Cowen. "I would love to try that. . . or that color in a bob. I'm dying to do that, actually."
Our vote is a resounding yes.