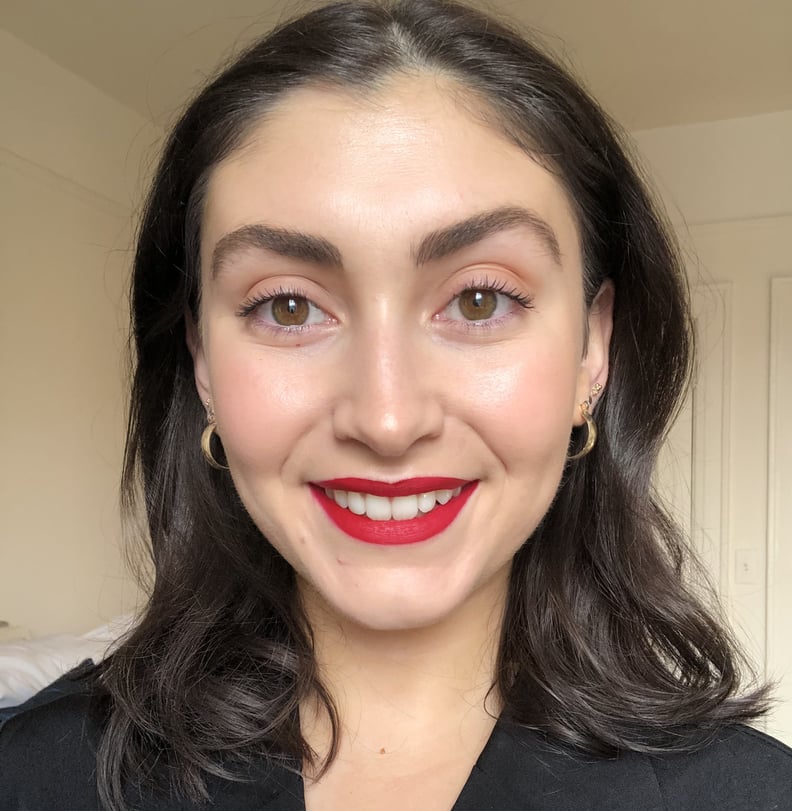 POPSUGAR Photography | Jessica Harrington
POPSUGAR Photography | Jessica Harrington
As POPSUGAR editors, we independently select and write about stuff we love and think you'll like too. If you buy a product we have recommended, we may receive affiliate commission, which in turn supports our work.
Alexandria Ocasio-Cortez exudes the type of energy and confidence that I try to emulate every day. You can tell the congresswoman is comfortable in her skin and knows exactly who she is. It's visible whenever she takes the House floor, goes live on Instagram to address current events with her followers, and even when she talks about her beauty routine, which she often does on Twitter.
Like most of us, Ocasio-Cortez has a glam routine for when she's looking to do something special and a more pared-down makeup routine she can easily do every day with her busy schedule. Recently, someone on Twitter inquired about Ocasio-Cortez's go-to skin-care products and she dished all the details on her latest favorites, and suddenly it makes a lot of sense why her skin always looks so good.
"I've actually been trying some new drugstore items in my skincare," Ocasio-Cortez wrote. "The Cerave Vit C serum is legit! I tried a fancier one before that but it turned orange too fast. I've also been using either the Cerave tinted sunscreen or @iliabeauty super serum w/ a little powder."
In an effort to channel my inner Ocasio-Cortez and replicate her glow, I decided to try out her routine for myself.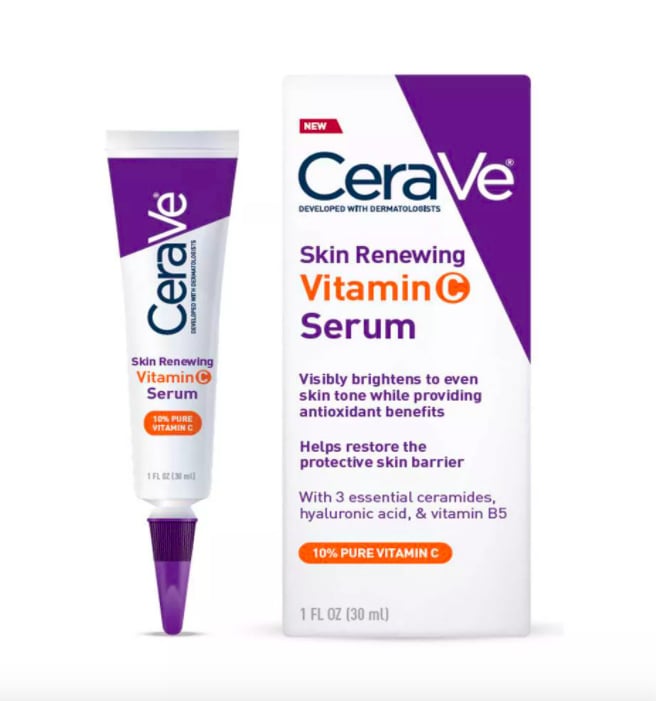 CeraVe Skin Renewing Vitamin C Serum
CeraVe has been getting a lot of love on TikTok as of late, so I'm not surprised that the drugstore brand is on Ocasio-Cortez's radar (I get the vibe she's very in tune with the younger generation). The CeraVe Skin Renewing Vitamin C Serum ($20) is an affordable alternative to far pricier vitamin C serums on the market.
I was expecting the serum to have a thicker consistency (probably because of the tube itself) but was pleasantly surprised when I discovered that it has a much thinner texture. It feels very refreshing and wet on the skin at first before drying down to a soft but never-tacky finish. What I really love about it is how hydrating it is. While most vitamin C serums tout hyaluronic acid, I can really feel the ingredient go to work in this formula.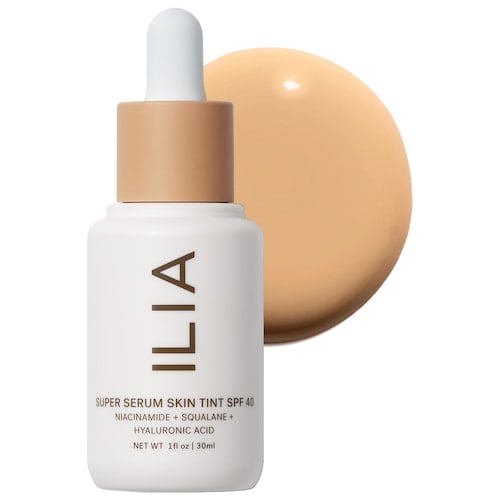 Ilia Super Serum Skin Tint SPF 40
After the vitamin C serum, Ocasio-Cortez said she uses the Ilia Super Serum Skin Tint SPF 40 ($48) in the morning. This foundation has the consistency of a serum and blends into a supersheer finish. It also has hyaluronic acid and squalane, which help hydrate the skin, while niacinamide helps brighten the skin and minimize breakouts.
I've owned the Ilia foundation for quite some time, but I typically reached for it in the spring and summer months, not the wintertime. I applied it with the dropper to my forehead, cheeks, and chin, and blended it with a densely packed foundation brush in circular motions. Paired with the vitamin C serum, the skin tint left behind a smooth, glowing finish. It lightly blurs imperfections while still allowing your skin to shine through.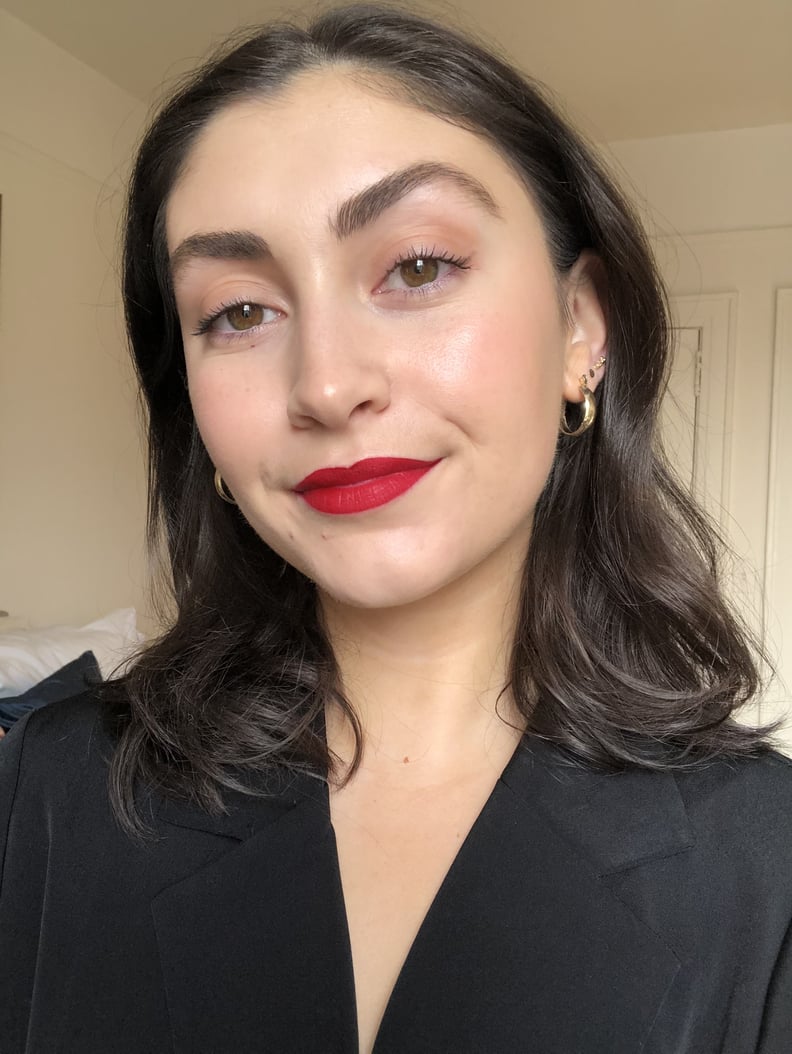 The products Ocasio-Cortez uses in her morning skin-care routine left my skin feeling incredibly supple and moisturized. Now I understand how she always looks so radiant.
To finish off the Ocasio-Cortez-inspired look, I used a little mascara, a brow pencil, blush, and bronzer — all things she did in her beauty routine video for Vogue. Then, of course, I had to put on her signature red lip using the Stila Stay All Day Liquid Lipstick ($22) in Beso and threw on my black blazer for good measure. To put it simply, copying her beauty routine made me feel empowered and ready to tackle my busy day.