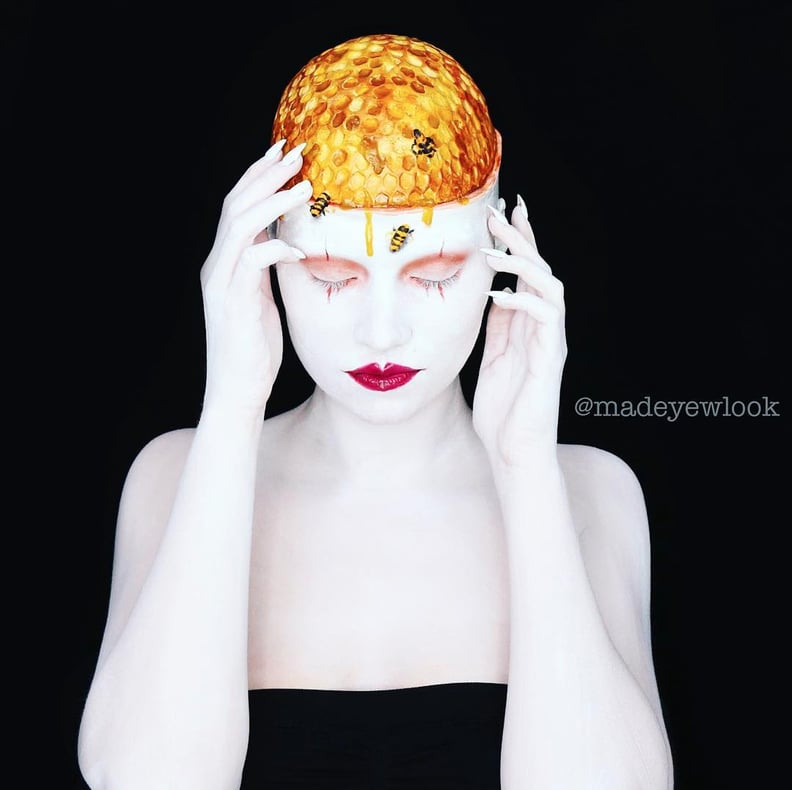 American Horror Story: Apocalypse has given us the solid dose of horror we've all been missing, and we're SO ready for Halloween. Each AHS season brings a new and terrifying group of characters, giving makeup enthusiasts a plethora of Halloween inspiration. If you still like your Halloween looks scary, this is the one for you!
There is an abundance of incredibly talented SFX artists on Instagram, and one thing is for certain, the re-creations never lack realism. From the nun crying black tears in Asylum to the beehive-filled head in Cult, some of our favorite scary cast members have been re-created, straight out of our nightmares.
Read on to see every AHS look, but proceed with caution, particularly if you have trypophobia.
Freak Show: Bette and Dot Tattler
Freak Show: Freak Show Entrance