There's a Growing Market For Used Beauty Products, but Is It Safe?
In the beauty community, there's a recent craze around buying and selling used makeup and skin-care products. Consumer-to-consumer resale platforms like eBay, Poshmark, and Japanese-owned Mercari have become avenues for people to sell their preowned cosmetics, but one online retailer is normalizing the practice: Glambot.
Unlike traditional resale websites, Glambot provides a middle man. When Glambot receives a product, its lab members "professionally sanitize" the items. Customers can send in their used makeup — everything from falsies and concealer to eye creams and brushes — and Glambot makes an offer, sanitizes the product, and resells it on its website.
Karen Horiuchi founded Glambot back in 2013 after noticing that she had purchased five different MAC lipsticks in similar shades and wanted to earn some of her money back. Since popular marketplace websites prohibited the sales of used cosmetics and beauty forums where individuals sell products to one another were unreliable, she decided to launch a website that would sanitize lightly used, high-end makeup before resale. "It just kind of took off from there," Horiuchi said. "I made the jump, quit my full-time job, and pursued Glambot."
At its start, Horiuchi reached out to manufacturers with overstock inventory, and she eventually sourced products directly from people within the beauty community. Today, Glambot still gets some of its products from manufacturers, but a majority of its stock comes from consumers who send in their unwanted and used cosmetics.
In a rapidly growing beauty industry, where items like the Conspiracy palette from Jeffree Star's collaboration with Shane Dawson sold out in less than 30 minutes, purchasing products secondhand is sometimes the easiest way to get coveted, limited-edition beauty bundles. While other name-brand, high-end products are available on Glambot, and at a discount. A limited-edition Kylie Cosmetics Gel Liner, for example, is listed for $6 on Glambot — $14 off the original price.
With the issue of proper sanitation now more important than ever and the counterfeit market alive and booming, is selling and buying used cosmetics really safe?
Who's in the Market For Used Beauty Products?
Horiuchi said Glambot's demographic is split evenly between US and international consumers: "International customers really gravitate toward us because they want the brands that we offer, and at the price we offer," she said, adding that American buyers tend to be in the market for sold-out or discontinued products.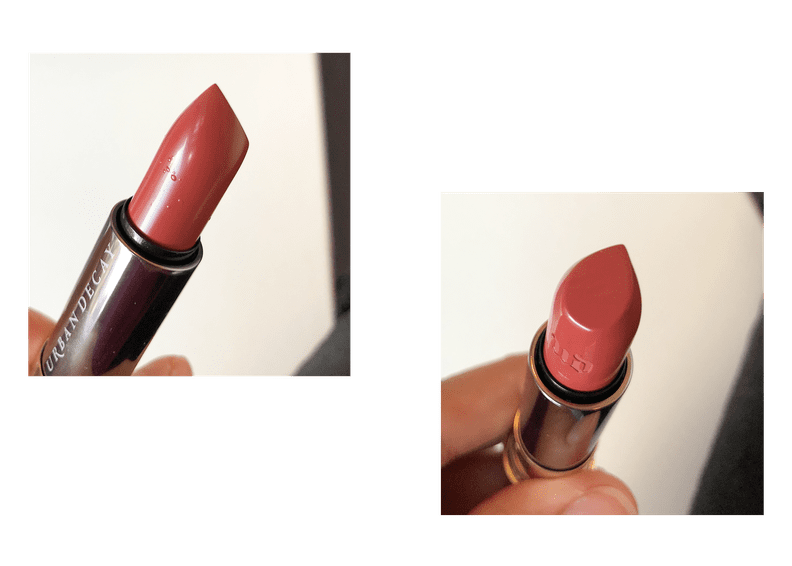 Horiuchi also noted that the sellers are on the "older" side, while people purchasing the products tend to skew younger. "A majority of our customers are people who are following makeup artists on social media, experimenting with makeup, having fun, purchasing at least once a month," Horiuchi said.
"A ColourPop palette I really wanted had been discontinued, but I found it on Glambot for much cheaper."
After learning about Glambot from a friend, Kamilla Patera, a 24-year-old Hungarian communications coordinator who runs a beauty blog on the side, decided to take the plunge and buy a few products. In the past two years, she's ordered dozens of products from brands that are unavailable in Hungary or are too expensive to purchase brand new. "A ColourPop palette I really wanted had been discontinued, but I found it on Glambot for much cheaper," Patera said.
And while larger American beauty retailers only ship to select countries — like Norway and Japan, in Sephora's case — the California-based resale platform ships products internationally to any country, with no additional shipping costs.
Another customer, Israeli-based makeup artist Inbal Shumer, has purchased dozens of products from Glambot over the years including blush, foundation, and eye shadow. Shumer said she orders makeup from Glambot because the name-brand products she wants are too expensive to purchase in Israel. (When asked if she uses the secondhand products from Glambot on her clients, POPSUGAR's request for comment went unanswered.)
Breaking Down Glambot's Sanitation Process
Horiuchi, who has an undergrad degree in biotechnology, said she developed Glambot's sanitation process herself, drawing from her experience working in labs while in college. She leads the training on analyzing and cleaning the products for the in-house team who works in lab.
Then, there's the sanitation process itself, which Horiuchi gave a "very high bird's-eye view of things" due to "proprietary information." First the lab members go through a checklist to ensure the product is authentic and if it's expired. Then they will remove the section of the product that was exposed to the previous owner using varying techniques, such as UV light and heat therapy. This works for items like lipsticks, eyeshadows, and foundations, while products with reusable applicators, like mascara and lip gloss, are only sourced and sold if brand-new.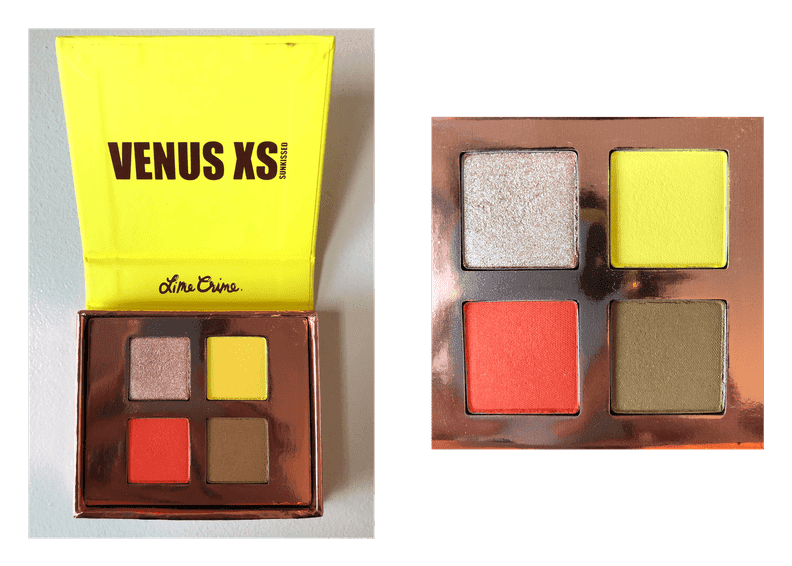 "As far as the condition of the item, we tell people not more than 50 percent of the original product used," Horiuchi said. However, there's incentive for sellers to send in items with more product because the less it has been used, the higher the cash offer.
As for confirming that products with reusable containers are, indeed, unused, Horiuchi said, Glambot starts to open the product to check if there's a vacuum seal. After passing the series of tests, Glambot makes sellers an offer. If Glambot concludes that a product is a counterfeit or a product with a reusable applicator has been used, they will either send it back or throw it away.
Glambot sent POPSUGAR a sample of used products to try out: the Ofra x Madison Miller Blush in Ollie You Need Is Love (which is on sale on Glambot for $15 but originally sells for $29), the Lime Crime Venus XS Sunkissed Palette ($10 on Glambot, originally $20), the Urban Decay Trip Lipstick ($9 on Glambot, originally $19), and the Artis Elite Oval 3 Brush ($21 on Glambot, originally $42).
The Urban Decay lipstick looked brand-new, aside from a few drops of condensation at its base, which can be attributed to changes in temperature and doesn't necessarily mean the product has gone bad. The white, rubbery handle of the Artis brush was slightly discolored, but the bristles looked clean with no remnants of makeup.
As for the Lime Crime eyeshadow palette, three shades were noticeably used, but again, hardly any product was missing — maybe a few swipes of product here and there. Although barely any of the blush had been touched, its packaging had a few scratches, although that could be due to its plastic material makeup.
Overall, the items sent to POPSUGAR were in great condition with most of the product intact.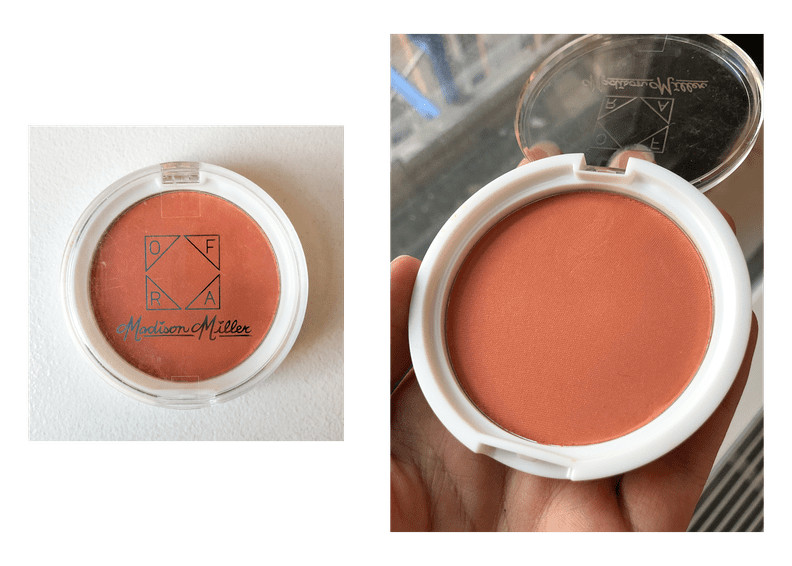 Is It Safe to Buy Preowned Beauty Products?
While the samples sent to POPSUGAR were in like-new condition, New York City-based and board-certified dermatologist Dhaval Bhanusali said there's still a lot that can go wrong. "They use some pretty general terms," he said about Glambot's sanitation process as outlined on its website. "You can spread bacteria very readily and create massive chaos and harm a lot of people even with the smallest of errors."
One of the concerns Bhanusali pointed out was the products' expiration dates. The label lists how long it is good for after the initial use (it might read "6M," for example, meaning after opening, you can use it for six months). Without a specific expiration date, there is no way to determine when a product was opened and for how long.
Horiuchi said Glambot's team analyzes products, looking for specific indicators to help determine if a product has expired. Some indicators include the separation in liquids and the sheen and smell of a product.
Bhanusali warned that while mold can be an indicator, in most cases, there's no way to visually determine if a product has expired.
"It becomes really, really difficult to quantify the risk, but it's always going to be there. It's kind of like why we don't reuse needles and syringes."
"All you need is the smallest amount of bacterial contamination to cause problems. I'm talking like a microscopic amount," Bhanusali said. "It becomes really, really difficult to quantify the risk, but it's always going to be there. It's kind of like why we don't reuse needles and syringes."
When asked if she trusts Glambot's sanitation process, Patera said she isn't concerned about contamination. "All the products I received were like brand-new or swatched," she said. "Nothing was heavily used or went bad."
Do Used Beauty Products Sometimes Mean Counterfeit?
With any booming retail market, fakes tend to follow close behind — and the beauty industry is no exception. During a raid in 2018, the LAPD seized $700,000 worth of counterfeit makeup in LA's fashion district.
Horiuchi said Glambot uses a "red flag" process for weeding out fakes. "We have a whole list of indicators, as well as a repository of known fakes for comparison," Horiuchi said. "Because if it's not authentic, you don't know what went into the product at all."
Other indicators include spelling, packaging, color payoff, and weight. Horiuchi added that counterfeit manufacturers often target popular brands, like Kat Von D and Too Faced, and, in particular, makeup palettes.
Recently, Patera ordered a palette from Glambot but noticed that the previous owner had swapped out the correct shades with different eyeshadow pans. After contacting customer service, Glambot refunded her order.
But unlike counterfeit goods such as handbags and shoes, there's a lot more at risk with counterfeit makeup. Bhanusali said his office sees an increasing amount of patients for contact dermatitis, an allergic reaction from a product or ingredient that causes redness, scaliness, or sometimes a superficial chemical burn, which can be a result of using contaminated beauty products.
In one instance, Bhanusali and his team tested out a facial cleanser that was causing a patient's skin to react. "It ended up being shampoo," he said. "They couldn't figure out what shampoo it was, but it wasn't a cleanser."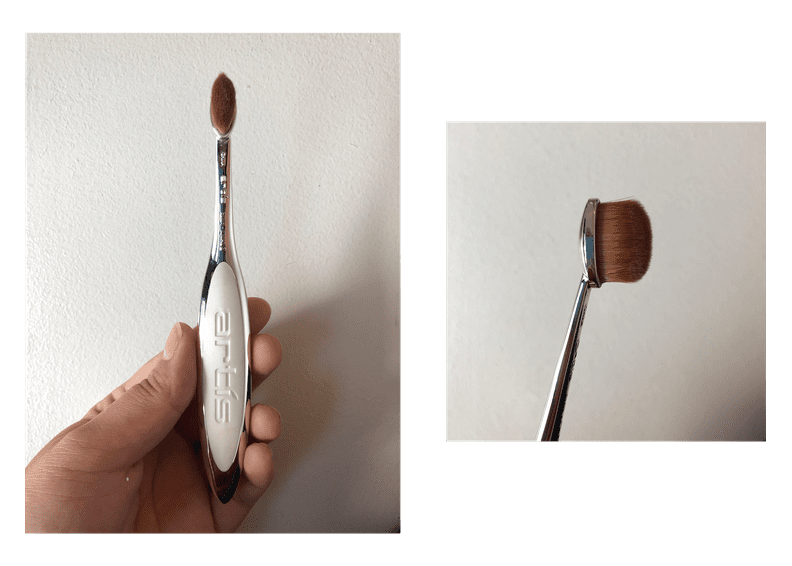 So, Are the Savings Really Worth the Risk?
In response to the concerns Bhanusali brought up, Horiuchi said, "It's not for everyone, right? Everyone kind of has a line that they choose as far as the risks that they're willing to take."
When it comes to purchasing used beauty products, Bhanusali said to stay away from anything that requires active touching, like jars of moisturizers, tubes of mascaras, and lipsticks, noting that containers with airless pumps that "minimize exposure to air and human contact are the least of all evils. But again, you just never know how things are cared for and taken care of. Always err on the side of caution."
Instead of purchasing preowned products to save money, Bhanusali recommended using samples and travel-size versions. "There's a difference between saving a few bucks but also making sure you're healthy and happy" he said.
When in doubt, there's always the option to purchase affordable and reliable brands from drugstore favorites like NYX to influencer-approved brands like ColourPop Cosmetics.
"There's always a catch," Bhanusali said. "You have to figure out where your risk and reward balance out."