How to Spot Counterfeit Urban Decay Products
Please Join Us in Appreciating Just How Sketchy This Counterfeit Urban Decay Set Is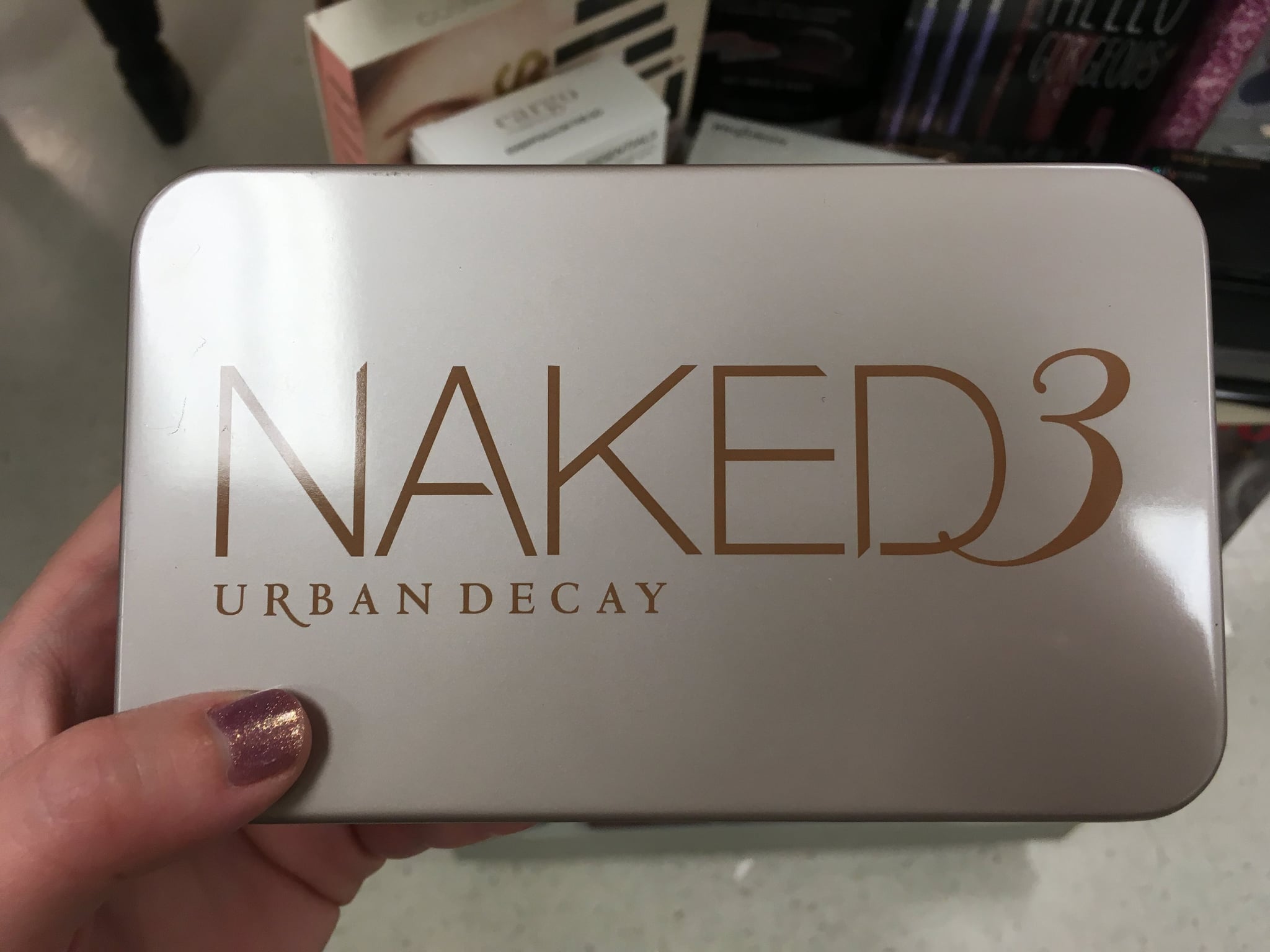 It's a wild world out there, especially when it comes to counterfeit makeup. So bad, in fact, that the Scrooges who hock fake products aren't really even trying anymore. As one Redditor spotted, someone who belongs on the Naughty List made an Urban Decay brush set that doesn't even exist — and this illegal dupe could live in your local megastore's beauty aisle.
In a post on Reddit's Makeup Addiction page, user @banana_del_rey (a cousin of Lana, perhaps?) pointed out a product they stumbled upon while holiday shopping. And honestly, this phony is so unconvincing, it's a little offensive. Beauty detectives, let's take a look, shall we? (Cue the Law and Order: SVU "dun dun.")
First, there's the packaging. This should be a major red flag, as a "Naked 3" brush set just plain isn't a thing. Gretchen, stop trying to make "Naked 3" happen.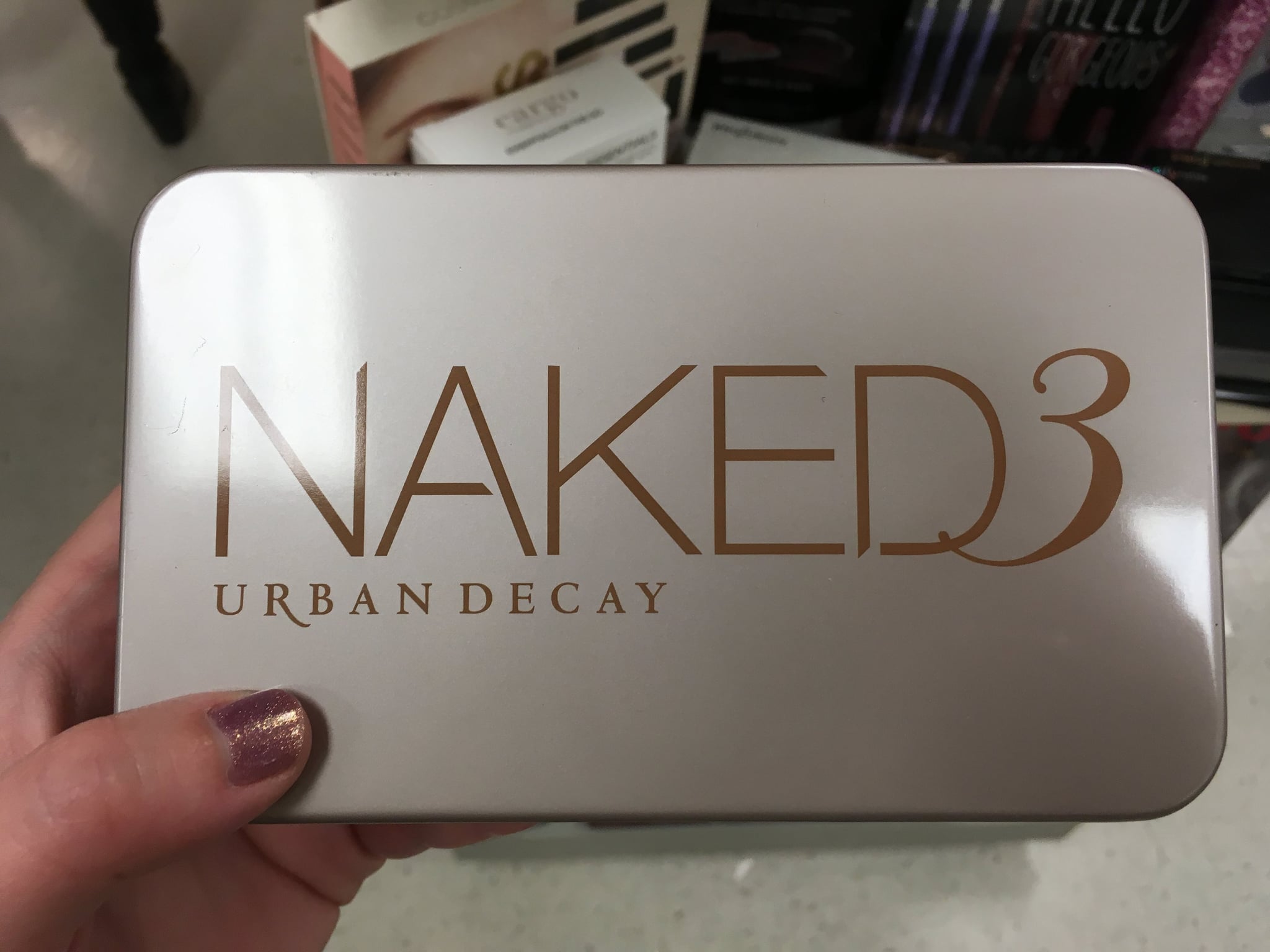 But the fun doesn't stop there. Turn the tin over. Urban Decay's slogan is "Beauty with an edge," and that's a phrase you probably know better than your home state's motto. However, the script on this dupe reads, "Beauty with an brush." First: that grammar is appalling, and second, what does that even mean?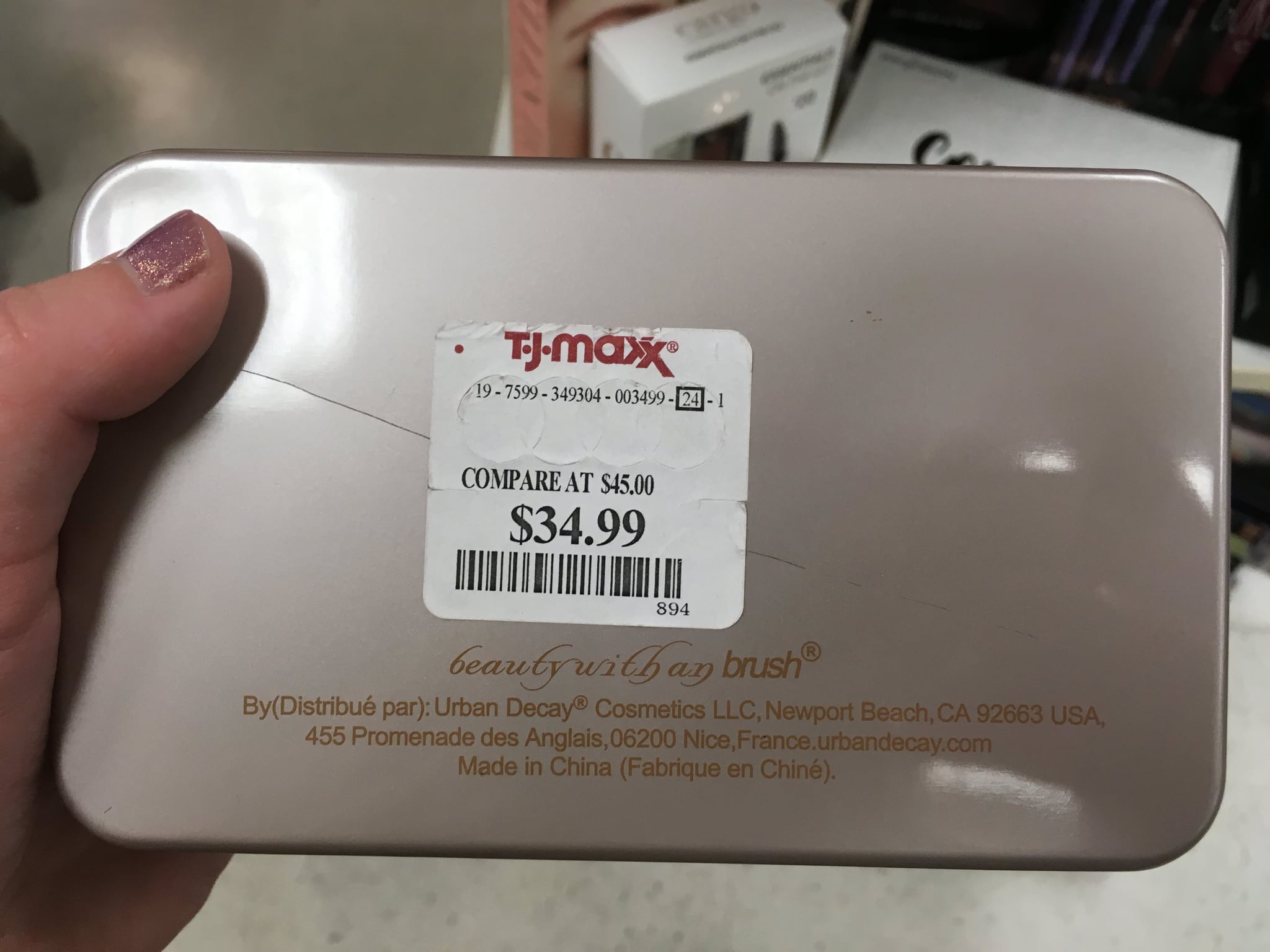 Then we get to the actual product. The hastily-glued glitter brushes look nothing like UD's actual sleek, black-and-gold tools. (We'd also bet big bucks these fakes aren't vegan, either.)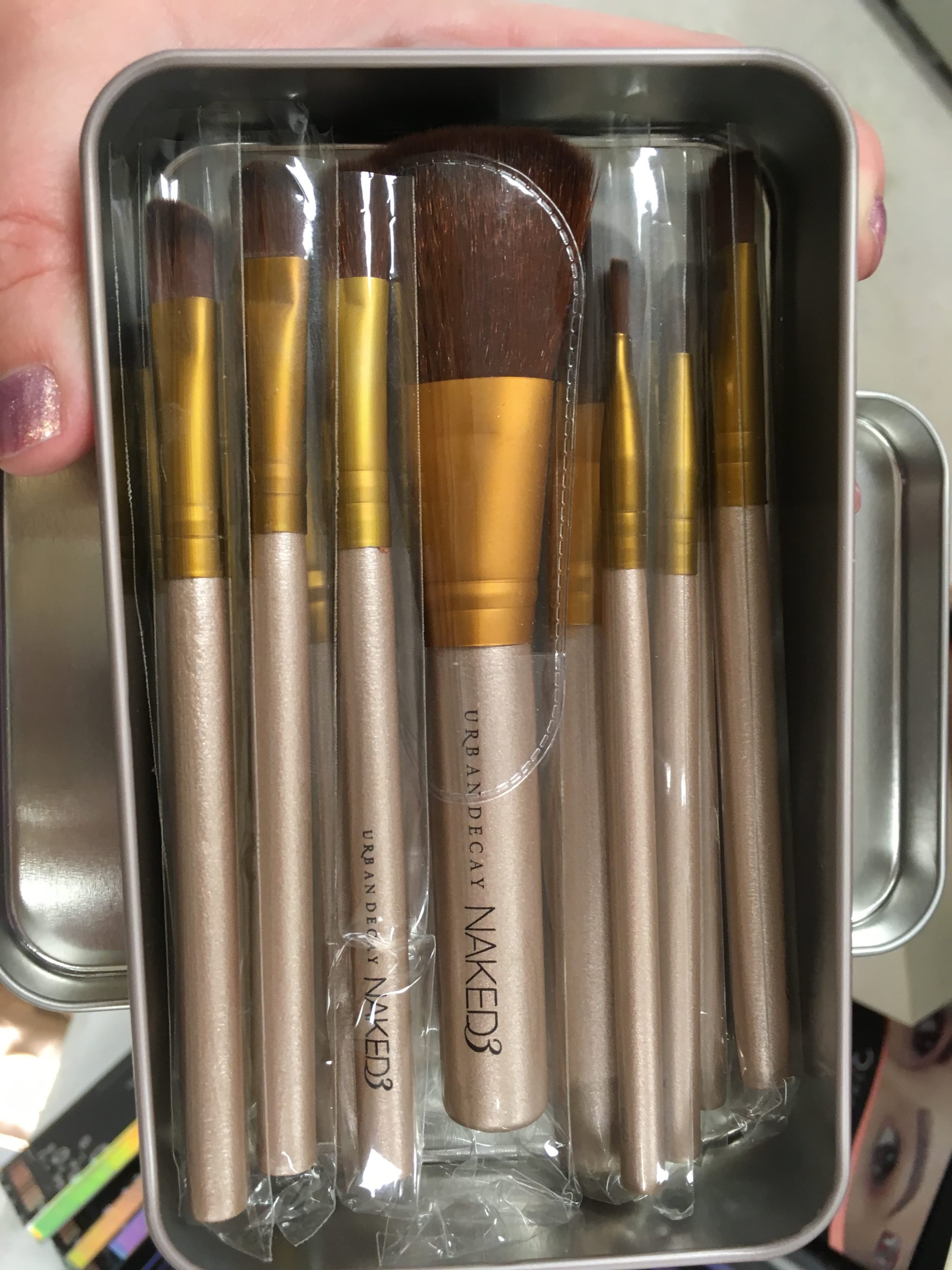 Banana_del_rey wrote that they found this set in a San Antonio, TX, TJ Maxx. Many commented on the post with the friendly reminder that while this should all p*ss you off, you shouldn't dump your rage on the retailer. A reputable chain will never order from sketchy, counterfeit suppliers.
So how did it get there? As one employee guessed in the comments, TJ Maxx could have fallen victim to a scam. A common swindle is to bring counterfeit products to a store as if the bundle is a return. Con-people do this in an attempt to make some quick cash, and go so far as to print up a fake price tag and receipt.
The employee pointed out these discrepancies. "In addition to the tampered [price tag], the first number on the tag identifies it as belonging to the purse department, so the employee who returned it either is too new to be familiar with the departments or simply wasn't paying attention," they wrote.
As a friendly reminder, purchasing counterfeit products should always be a hard no. Besides the fact that doing so means contributing to a scam that rips off your favorite beauty brands, it's also super dangerous. Knockoffs are made in unsanitary factories from ingredients like lead or (gross alert) actual human urine. You don't want to rub that sh*t up against your pretty face, do you?
In short: be careful out there, kids.