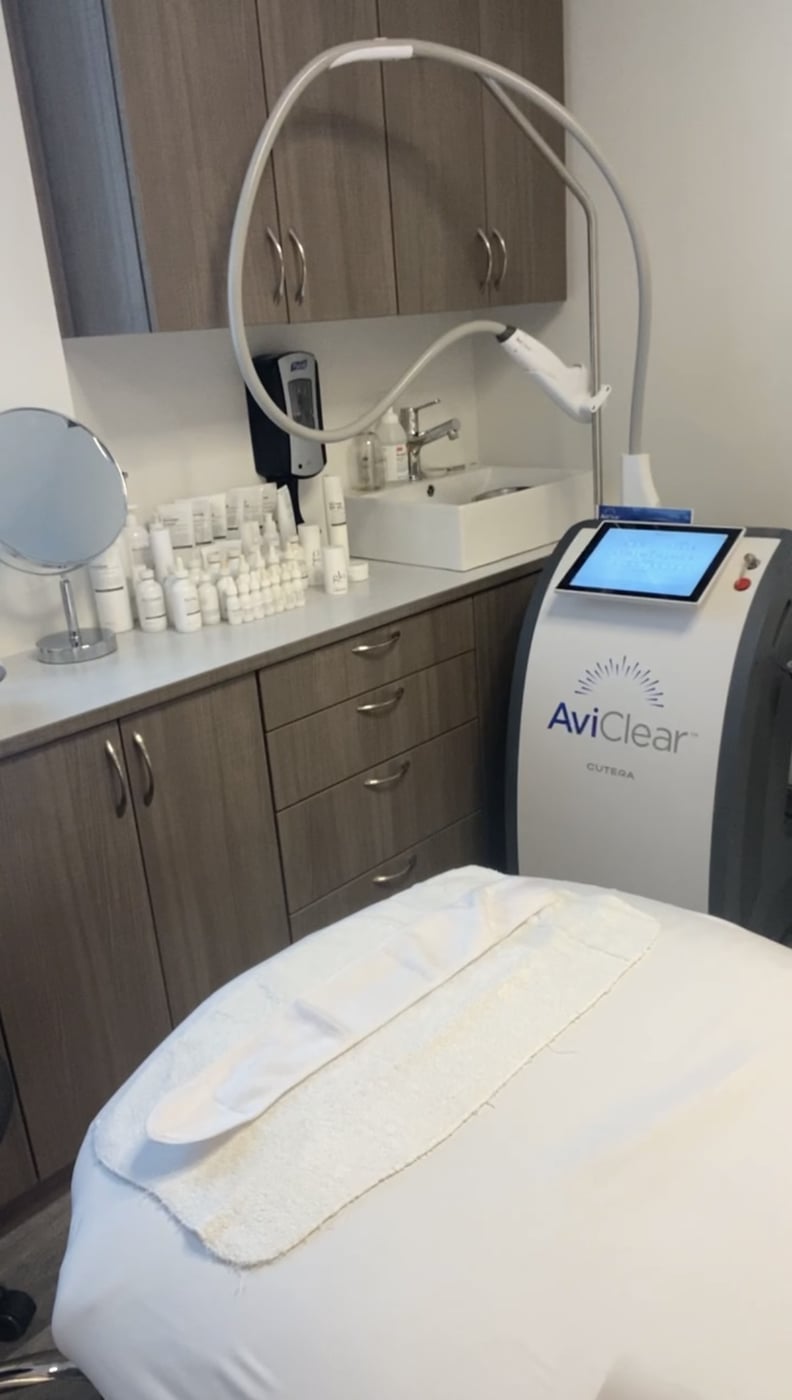 POPSUGAR Photography | Ariel Baker
POPSUGAR Photography | Ariel Baker
I've experienced acne ever since puberty and tried countless products in my quest to finally getting the clear skin of my dreams. I even started considering oral acne medications to see if they would make a difference, but just as I was getting ready to commit to the idea, I learned about a new technology that promised to help: AviClear by Cutera.
AviClear is the only FDA-cleared laser-treatment device for the treatment of mild to severe acne. The device uses a targeted wavelength laser that narrows in on the sebaceous glands in order to stop an overproduction of sebum, which, in turn, can help prevent acne. I was curious to learn more and excited to try it myself, but I should forewarn you: while the price varies by location, at the Shafer Clinic where I went, it can cost up to $5,000. Three sessions in total are recommended.
The procedure typically takes 30 minutes, so I booked an appointment for first thing in the morning. One of the biggest claims with this laser is that there is no downtime required, so I went during the week so that I could get some work done directly after my appointment.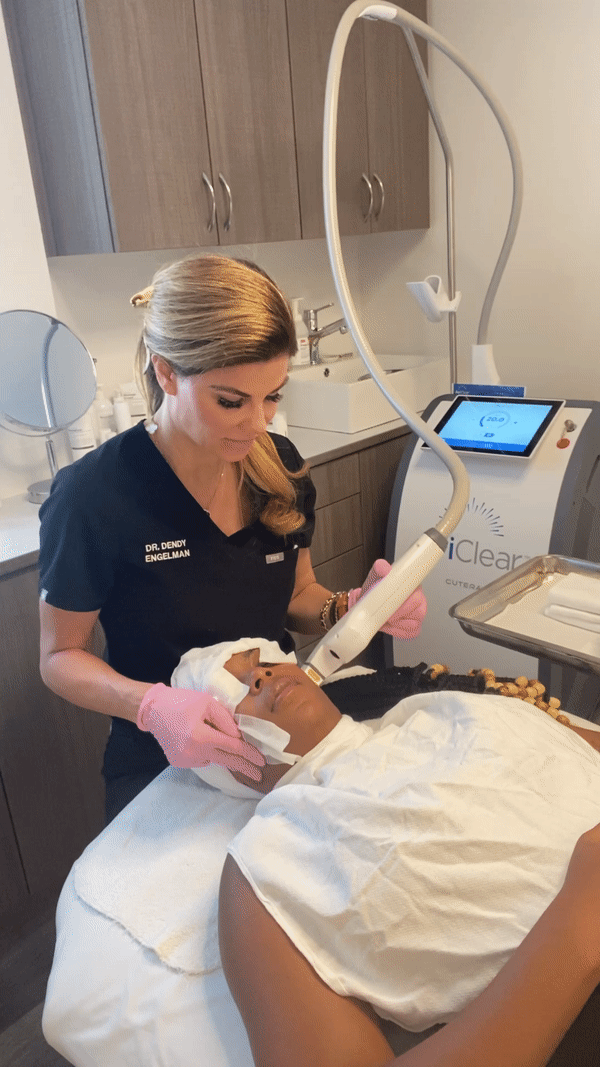 I was seen by board-certified dermatologist Dendy Engelman, MD, who broke down everything I needed to know about the procedure and answered all of my questions before starting.
There were a few steps that needed to happen to prep my skin ahead of the laser treatment. This included a quick cleanse of the skin, wiping my face with acetone to strip it of any oils, and putting wet gauze on my face for about five minutes to add a moisture barrier. Before Dr. Engelman got started, she first did a patch test to show me how the laser would feel and adjusted the strength to my liking. She then started the treatment on the lower left side of my face.
Though Dr. Engelman says some of her past patients have given AviClear a two out of five on the pain scale, I would give it about a three to four, especially as the laser got more painful the closer it got to the middle of my face — like near the nose and lips — where it tends to be more sensitive. It also took multiple passes to complete each section of my face, making my skin more sensitive any time the laser went back over the same area more than once. The outer parameters, however, were completely bearable, and there were times I didn't feel the laser glide over my skin at all.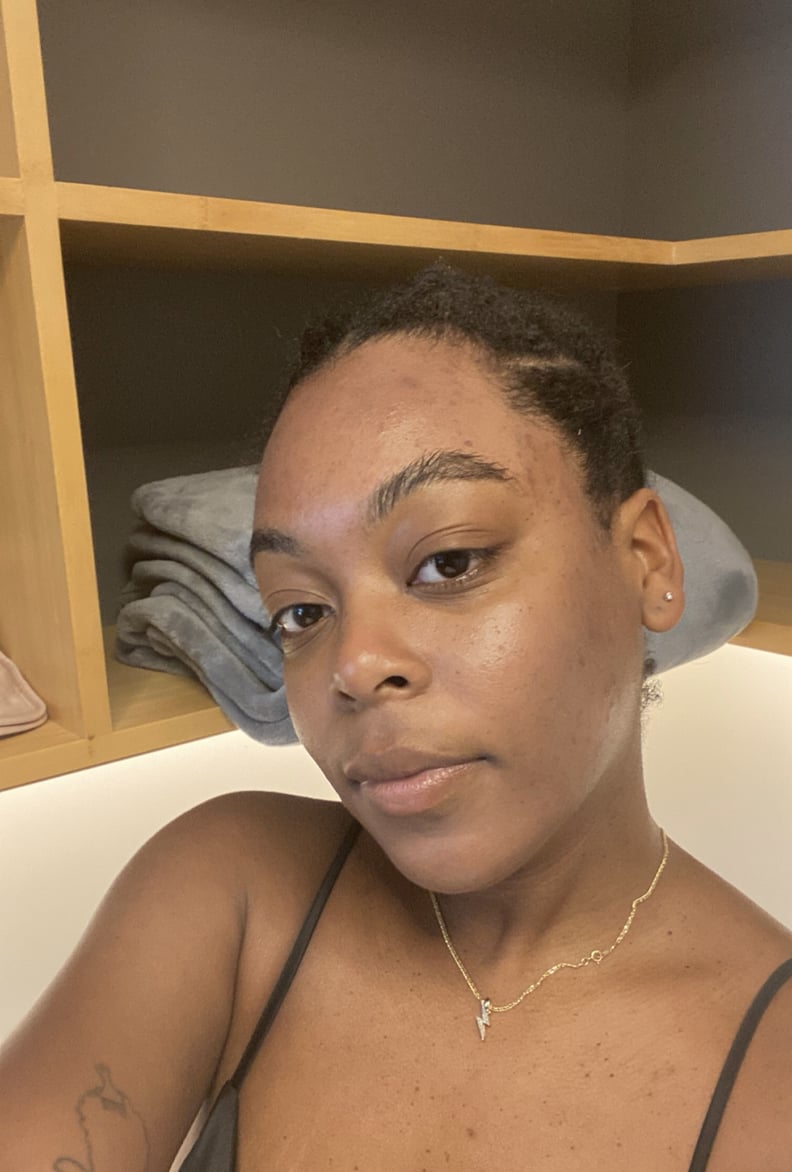 After the 30 minutes were up, I had an immediately more noticeable glow. It's true that were was no downtime needed, so I was able to immediately head back to work and even do an on-camera interview without anyone ever suspecting a thing. Following the treatment, I noticed that it took six days total for a new breakout to appear on my skin. Though that may not sound significant, for someone who finds a new breakout almost daily, this is a huge deal and only solidified the fact that I will be going back for more.
All in all, I would recommend this procedure, especially considering how much money I've spent trying acne products and scouting new doctors to help my skin to no avail. The price tag is steep, yes, but if three sessions will significantly reduce my acne, with the results only expected to improve over time — allowing me to cut back on buying treatment after treatment — then it will definitely be worth it.